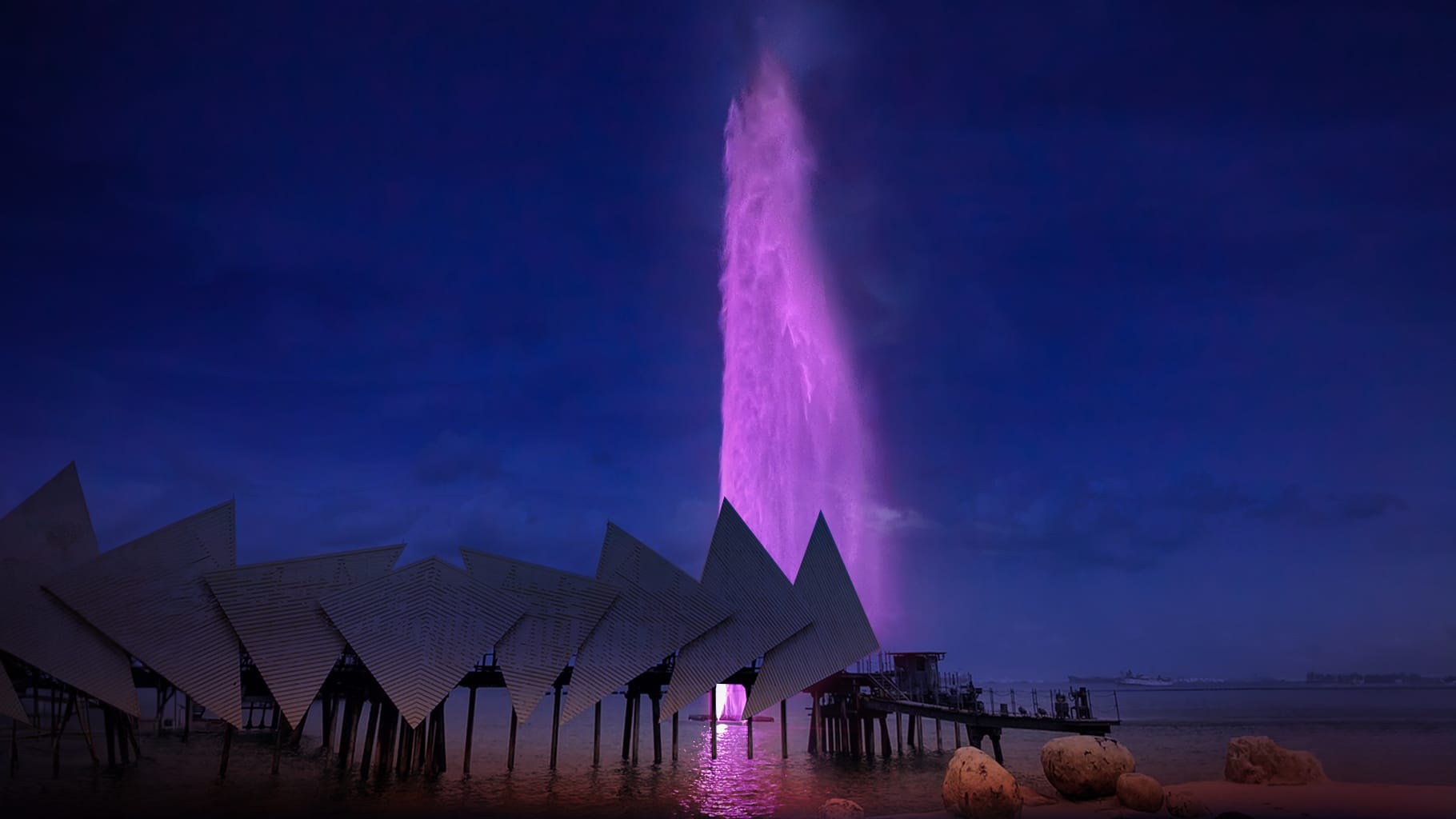 Sentosa SkyJet is the new beacon in the sky located at the heart of Sentosa Island's Central Beach Bazaar. The jet is 80 meters tall, equivalent to a 24-story building, and is the tallest water beacon in Southeast Asia. Sentosa SkyJet is an impressive visual marker for beachgoers, with its graceful water stream that is illuminated by 24 LED lights at night, creating a magical spectacle in the evening sky.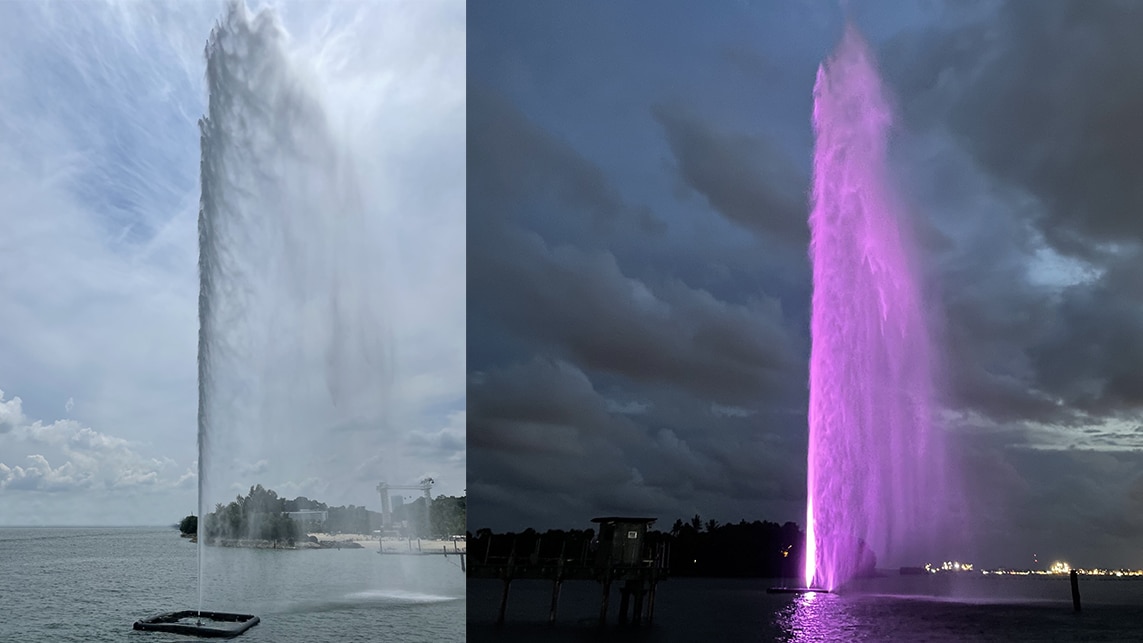 The Skyjet guides millions of visitors throughout the Sentosa Island and offers an unforgettable moment since:
The objective of the SkyJet project was to enhance the overall visitor experience to Sentosa Island. The island is already known for its stunning beaches and world-class attractions, but the addition of the SkyJet takes it to another level. The project aims to attract visitors from far and wide and encourage them to spend more time on Sentosa Island. The SkyJet is the centerpiece of the Central Beach Bazaar, which is designed to provide a unique carnival beach experience. This new attraction is centered around International Food Street, which features eight international street food offerings housed in a mix of food trucks and upcycled shipping containers.
Sentosa SkyJet is a unique project that was designed and constructed to minimize impact on the environment and marine life. The fountain is a floating structure secured by ballast that was installed to avoid digging in the seabed. The site was deeply analyzed using drone robots to ensure that no destruction of the marine environment was going to occur. The fountain was designed to have no concrete groundwork and is anchored by marine-grade chains and seabed weights.
SHOW EXECUTIVE PRODUCTION
EQUIPMENT SUPPLY & INSTALLATION
PROGRAMMING
INSTALLATION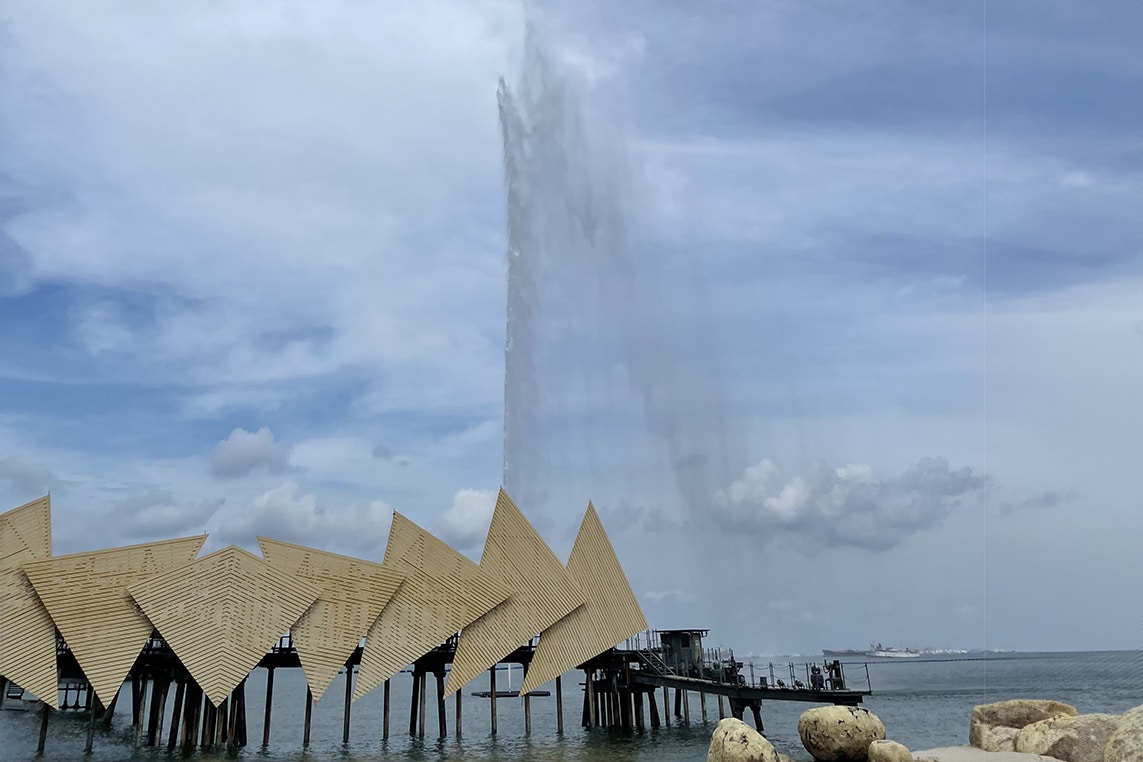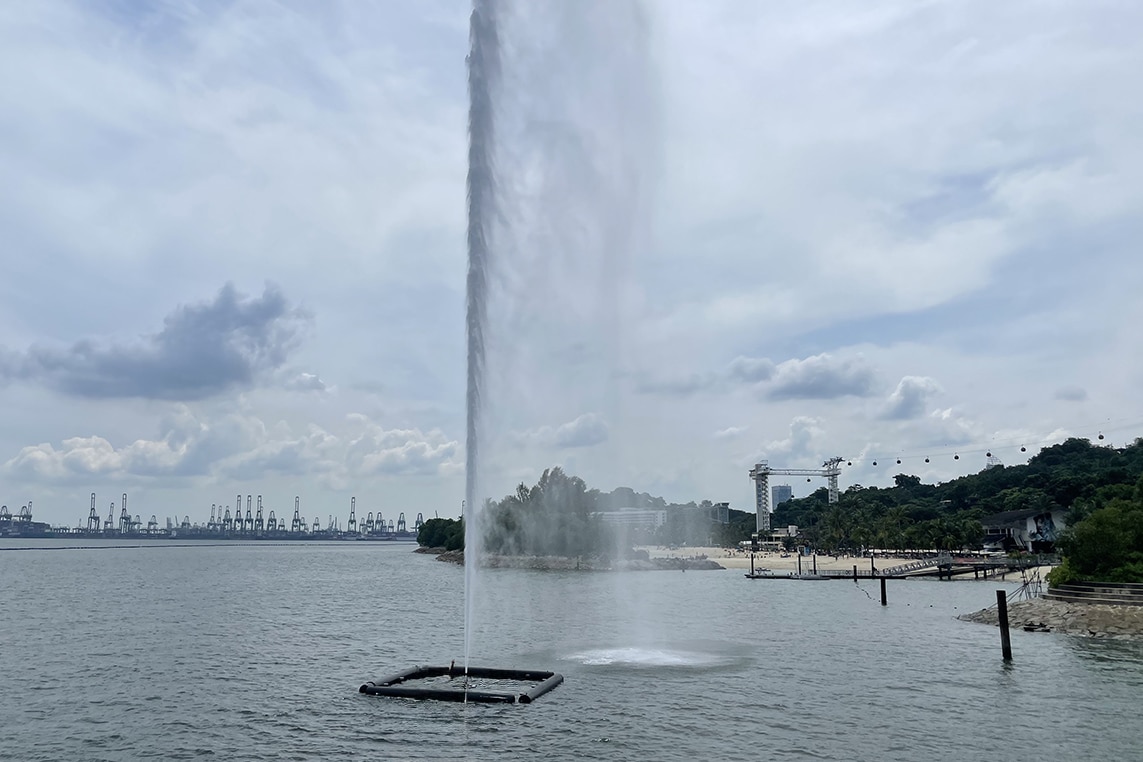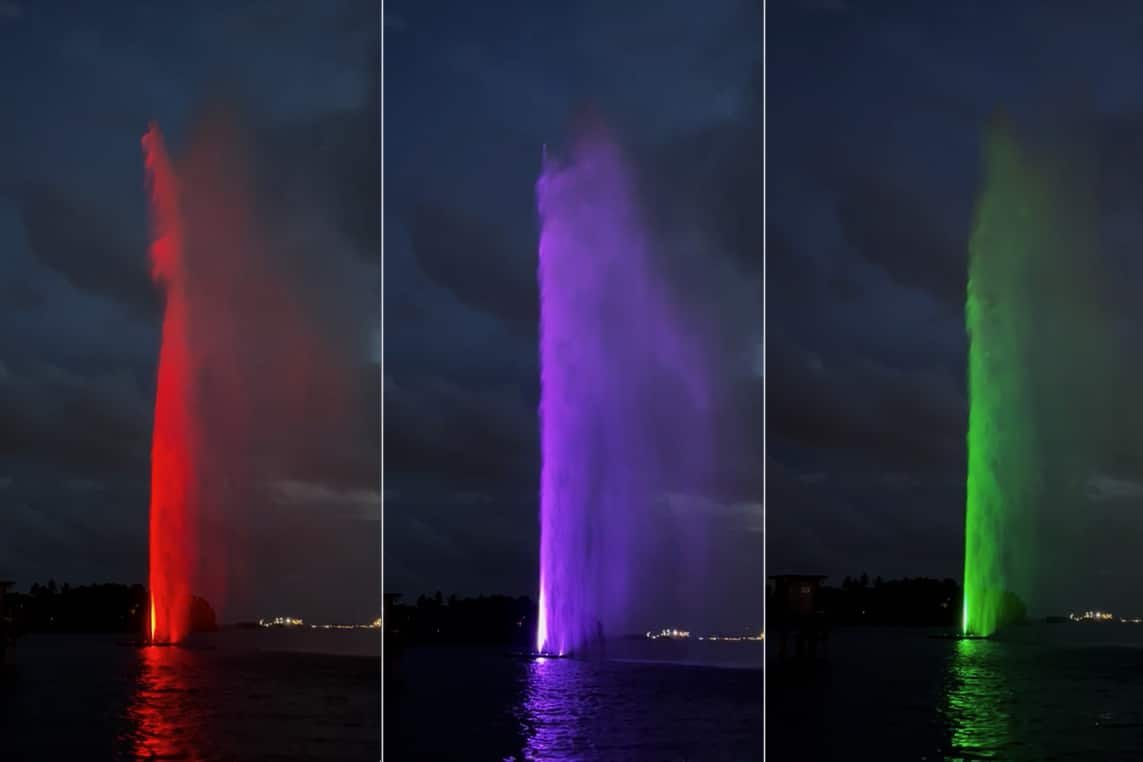 Technologies
3D video mapping
Drones
Fire
Fireworks
Laser
Led
Light
Mechatronic
Music
R&D
Water effects
Water screen & hologram
Southeast Asia's highest water jet