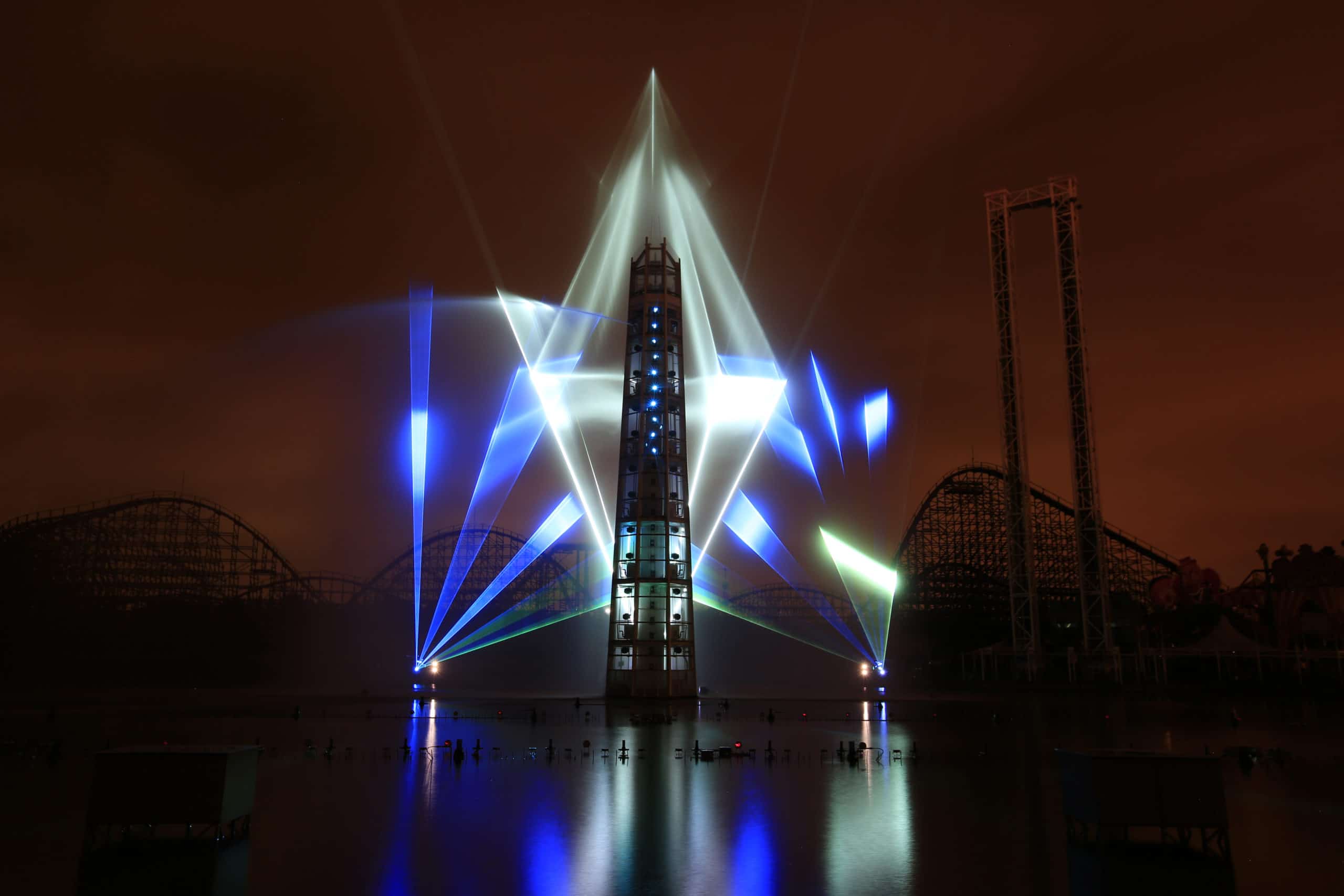 On that special part of China's coast, in Shandong Province, where the sun's first rays greet each new day, "Eastern Sunrise" is lighting up the night sky every evening. Combining awe-inspiring technology and dazzling effects, spectators spell-bound as the animated story unfolds to the rhythm of an irresistible soundtrack.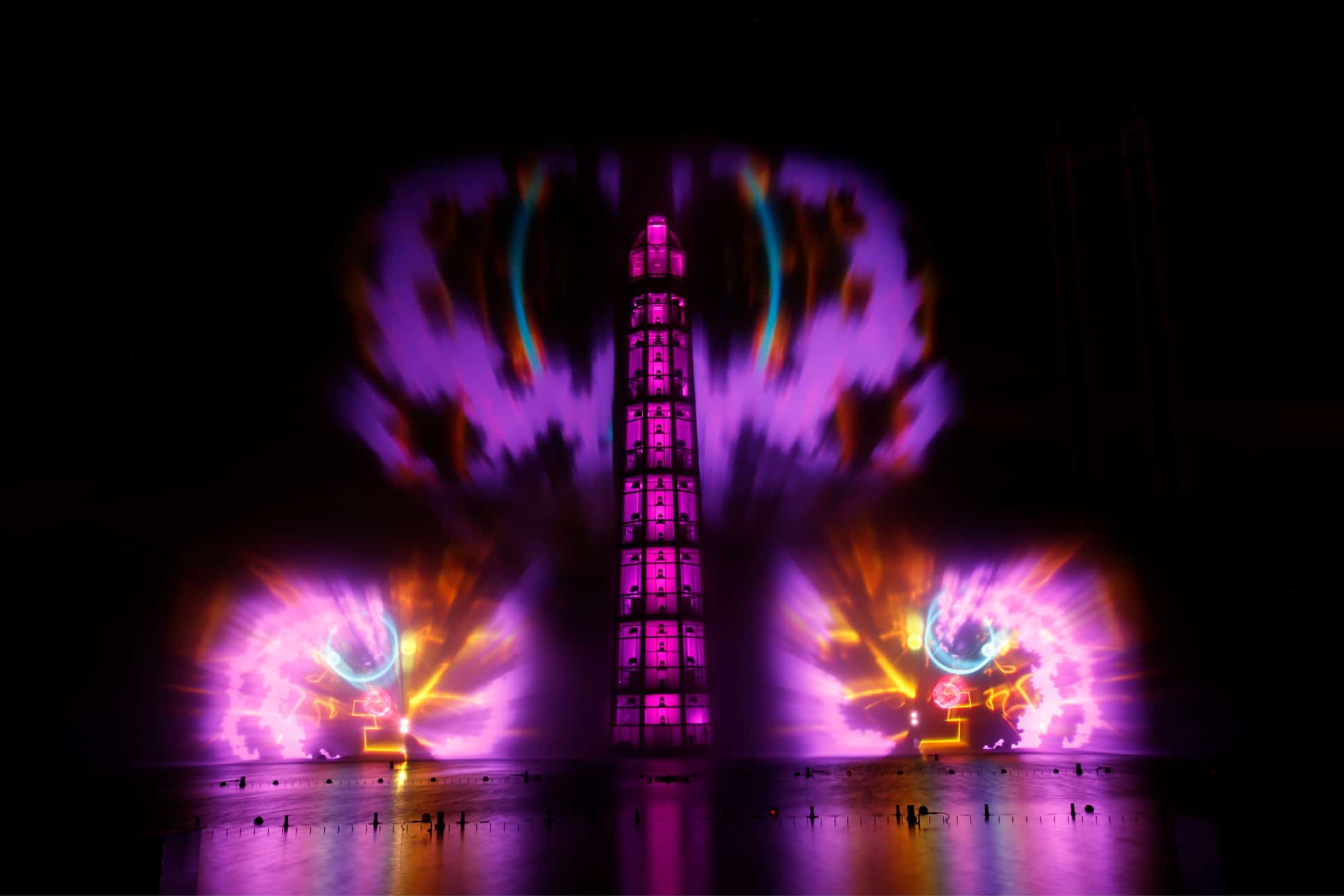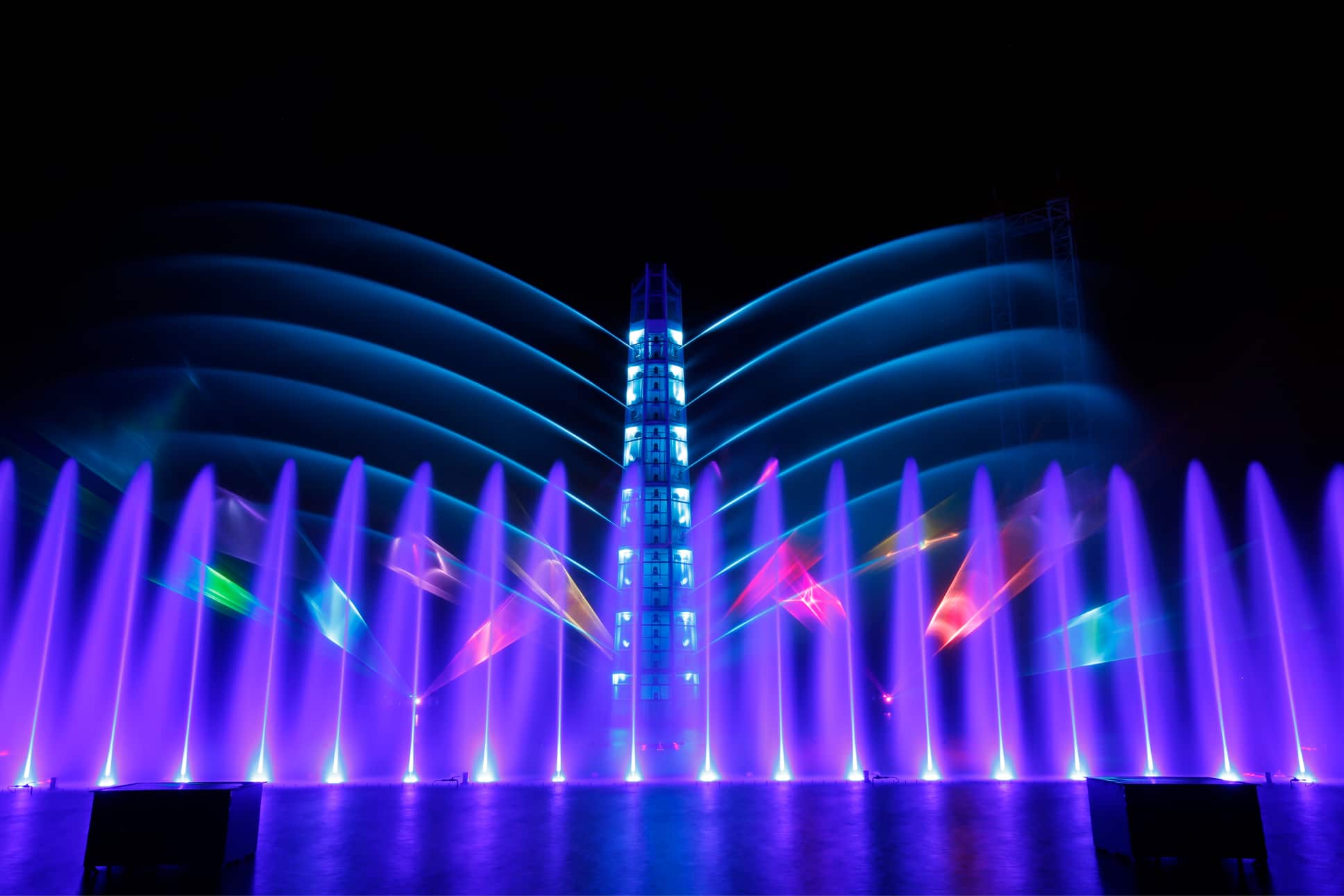 Lake of Illusions, thrilling millions of spectators from around the world with unforgettable moments for
By day, the tower is a soaring inspirational sculpture standing out in every dimension. It's a true 360° icon that dominates its setting and intrigues the park's visitors with its 32 meters high and 15 degrees of inclination. By night, the landmark transforms into a spectacular multimedia feast for the senses combining architecture, light, sound, video, water and dazzling effects.
The world's first multimedia tower is that place between Heaven and Earth where anything is possible. Through a magical interaction between technology, architecture and a captivating story, we witness an impossible and fantastic new reality. It's a poetic tale inspired by China's storytelling traditions.
Turnkey Show Production
Approach & qualification
Design
Production
Operation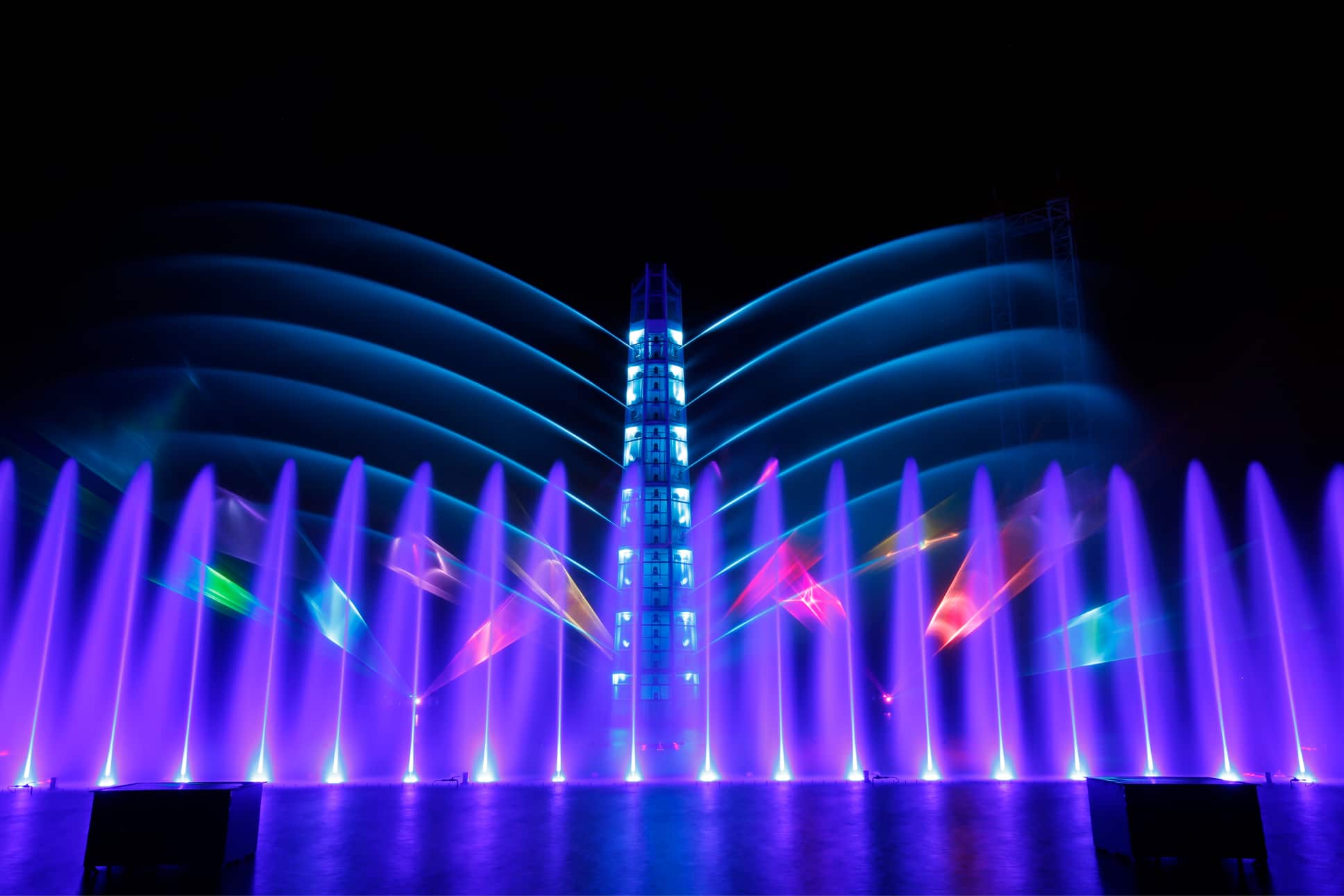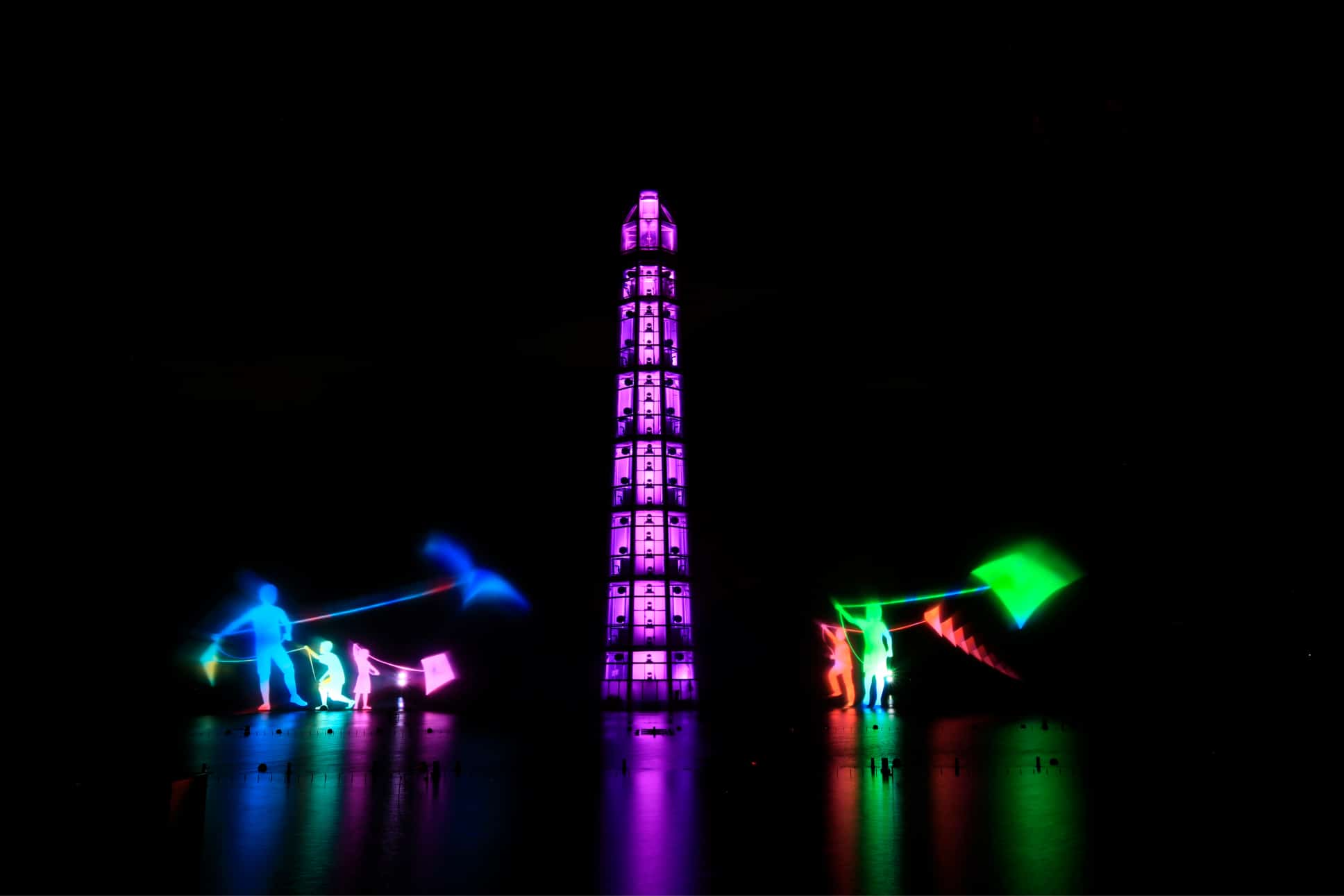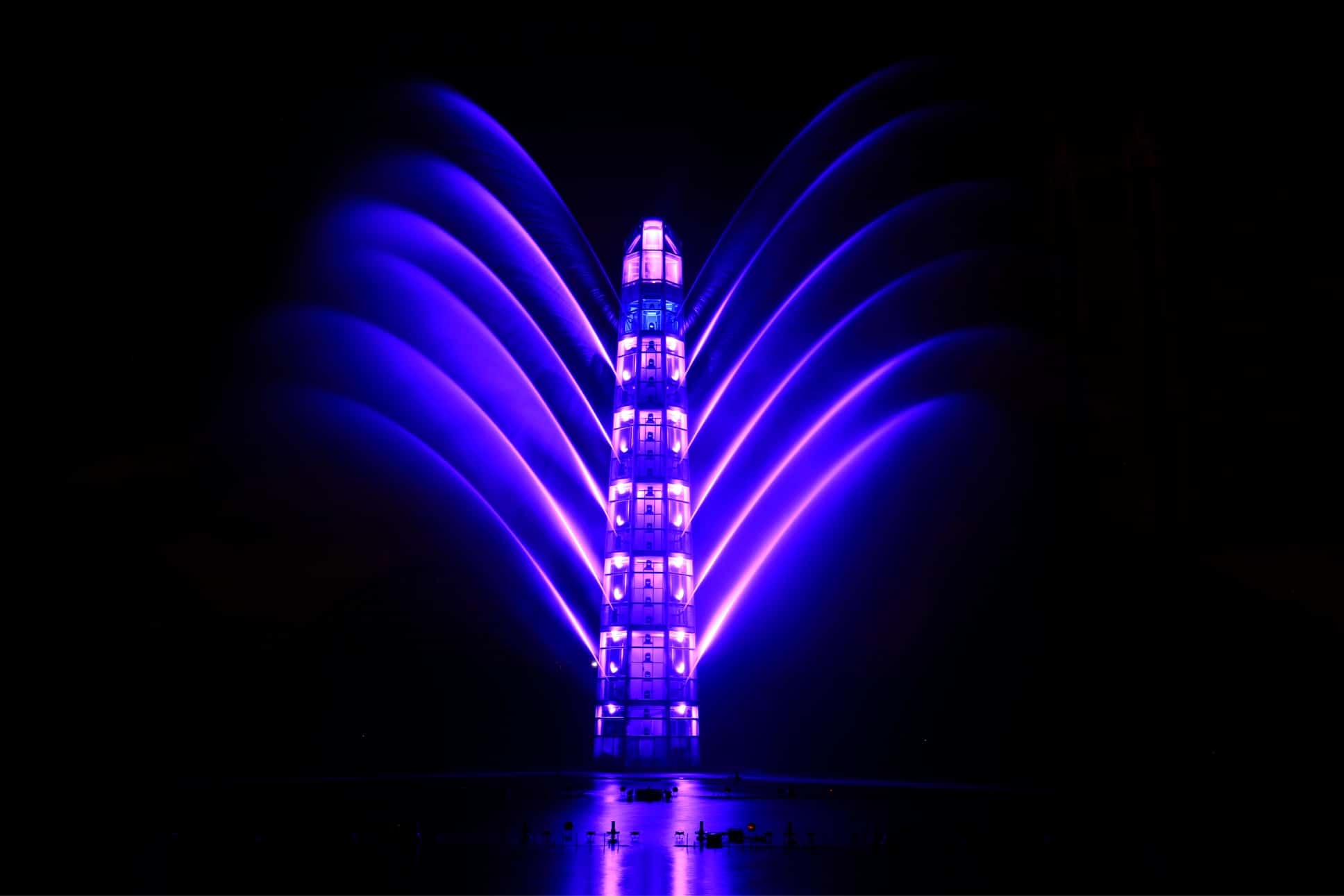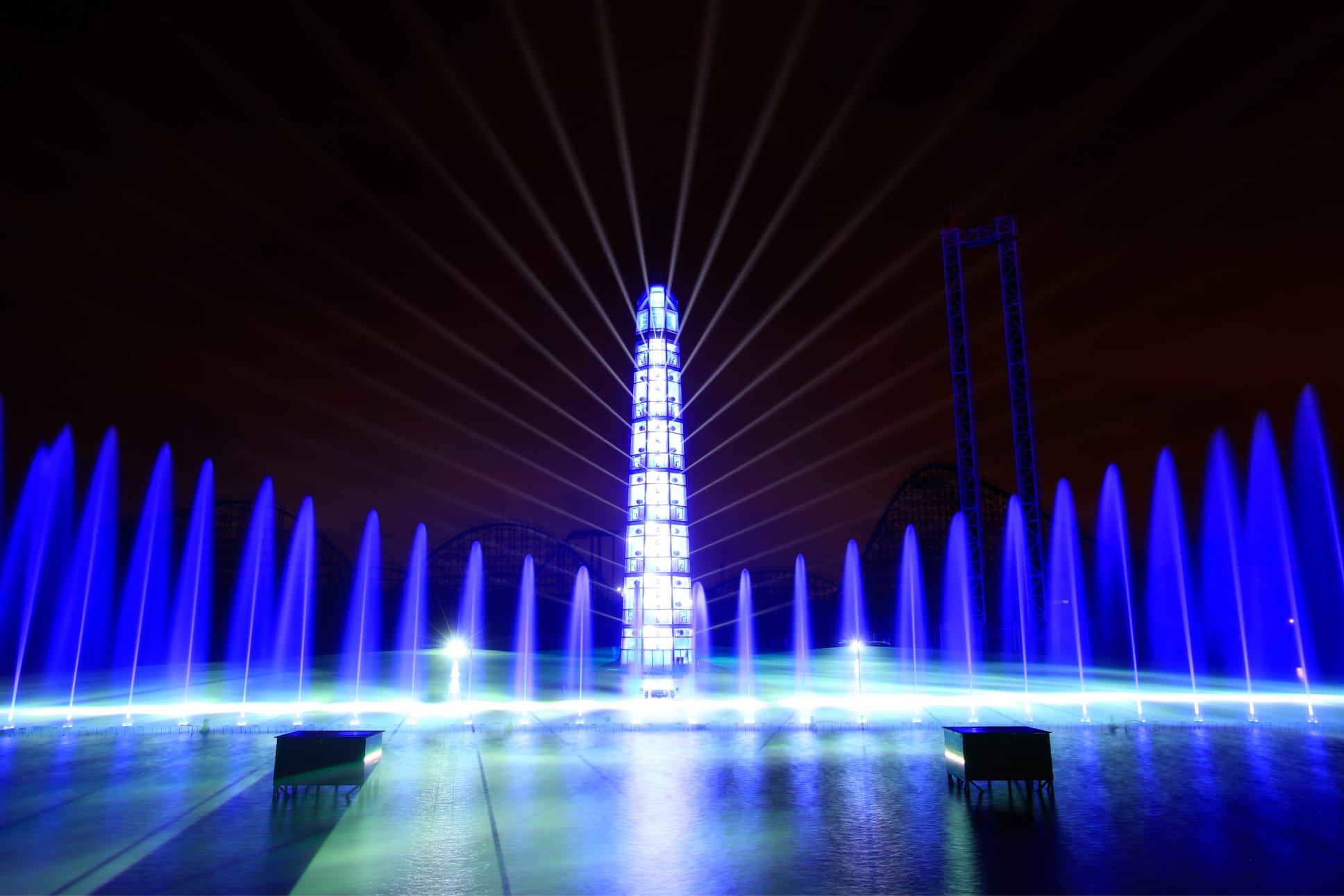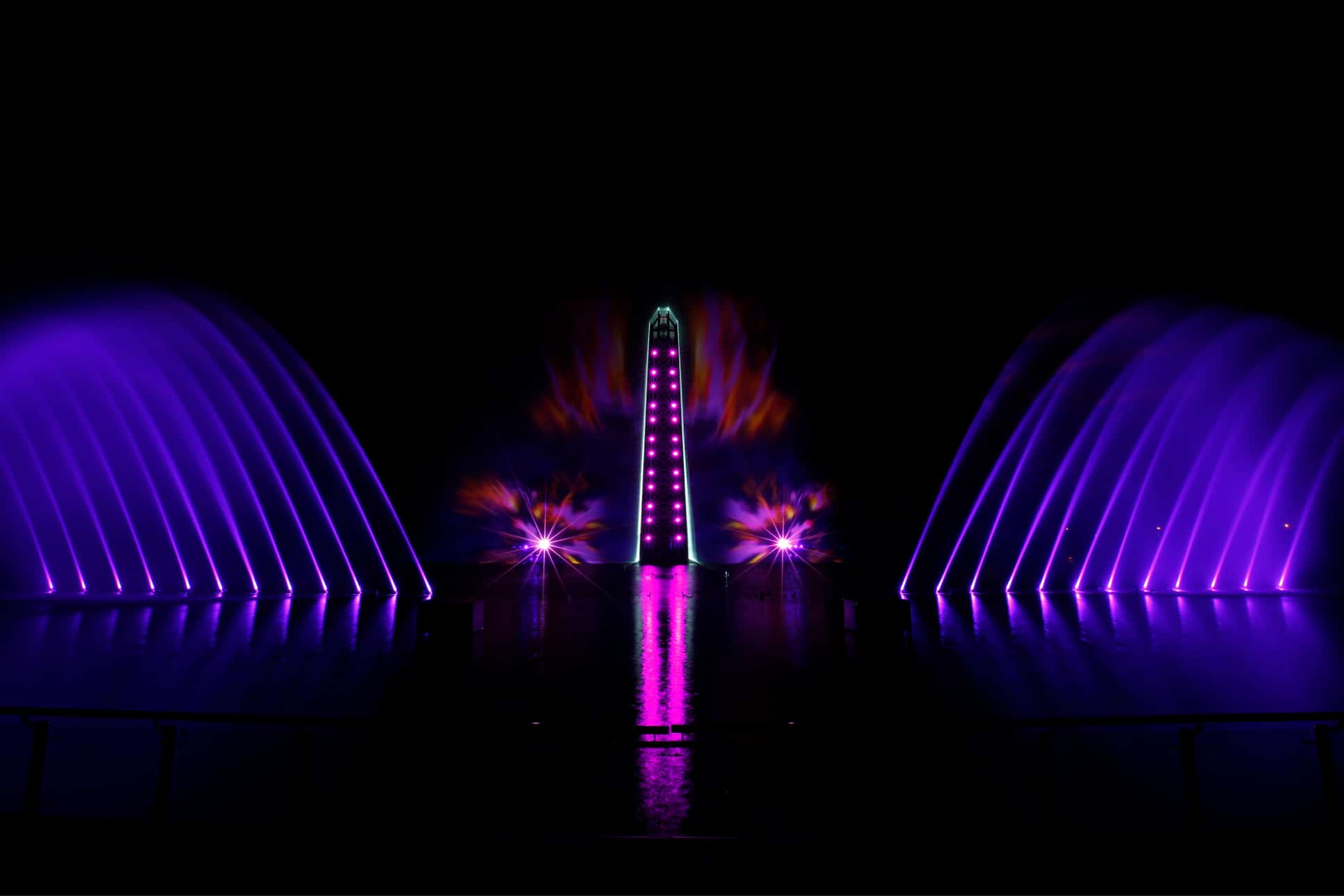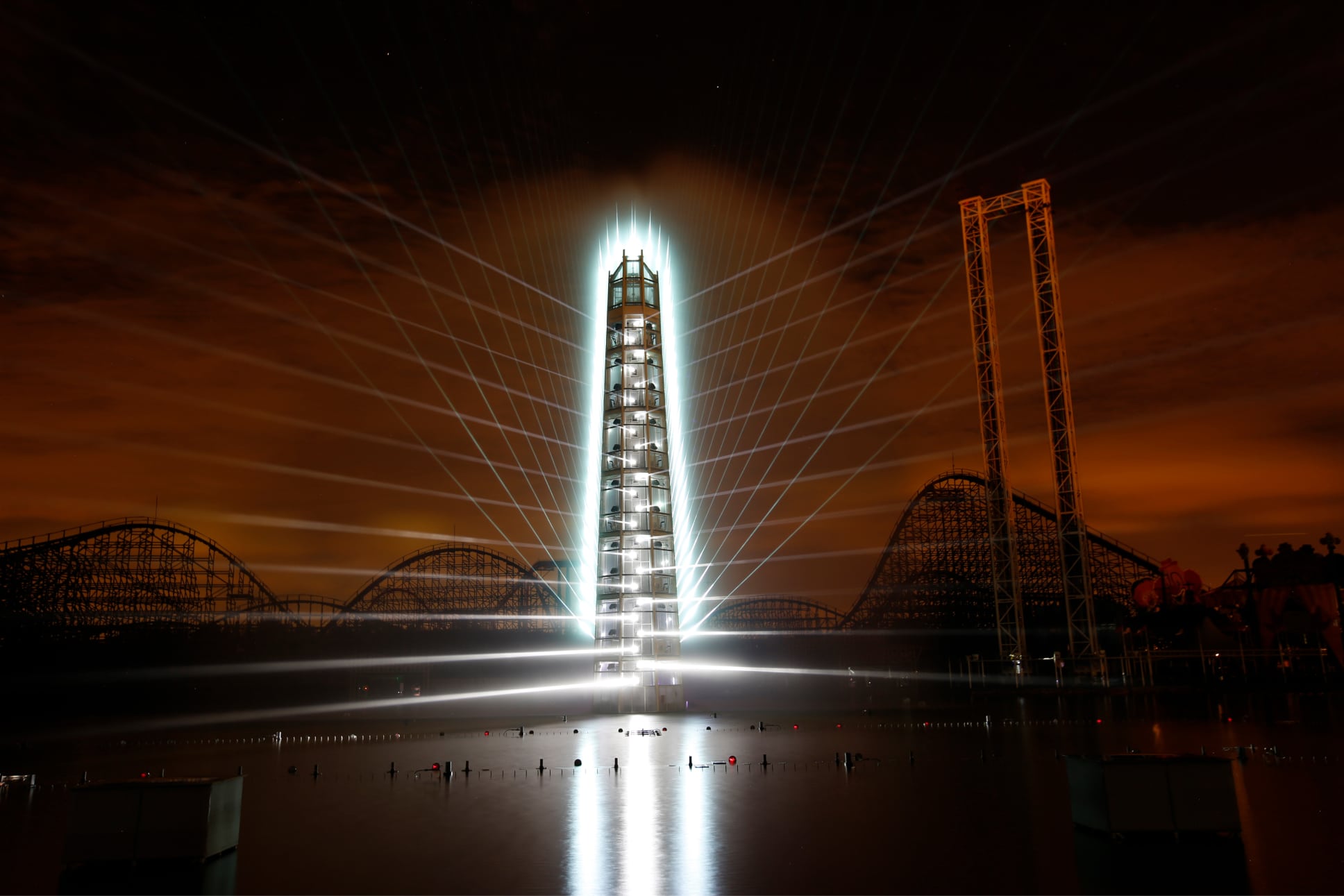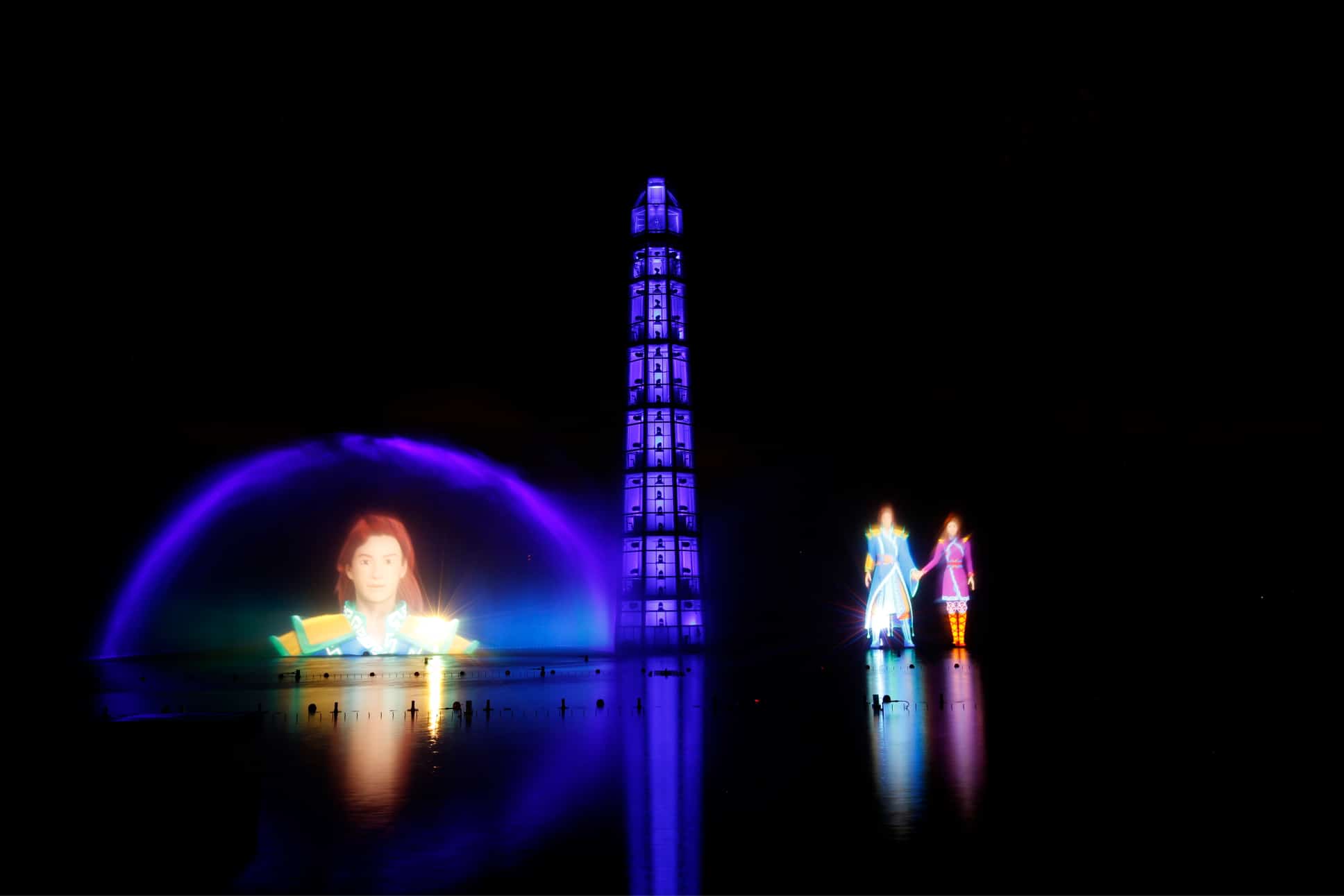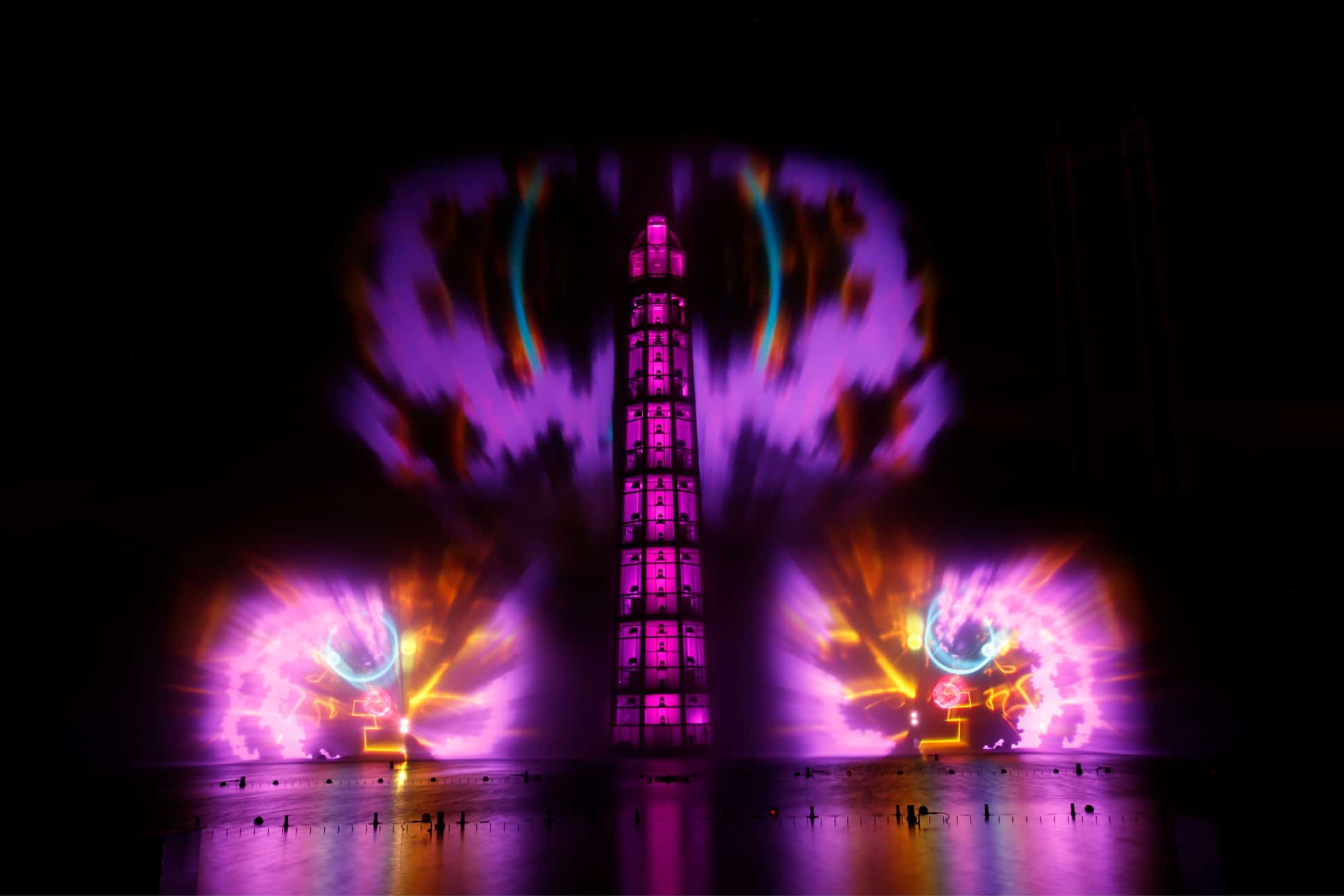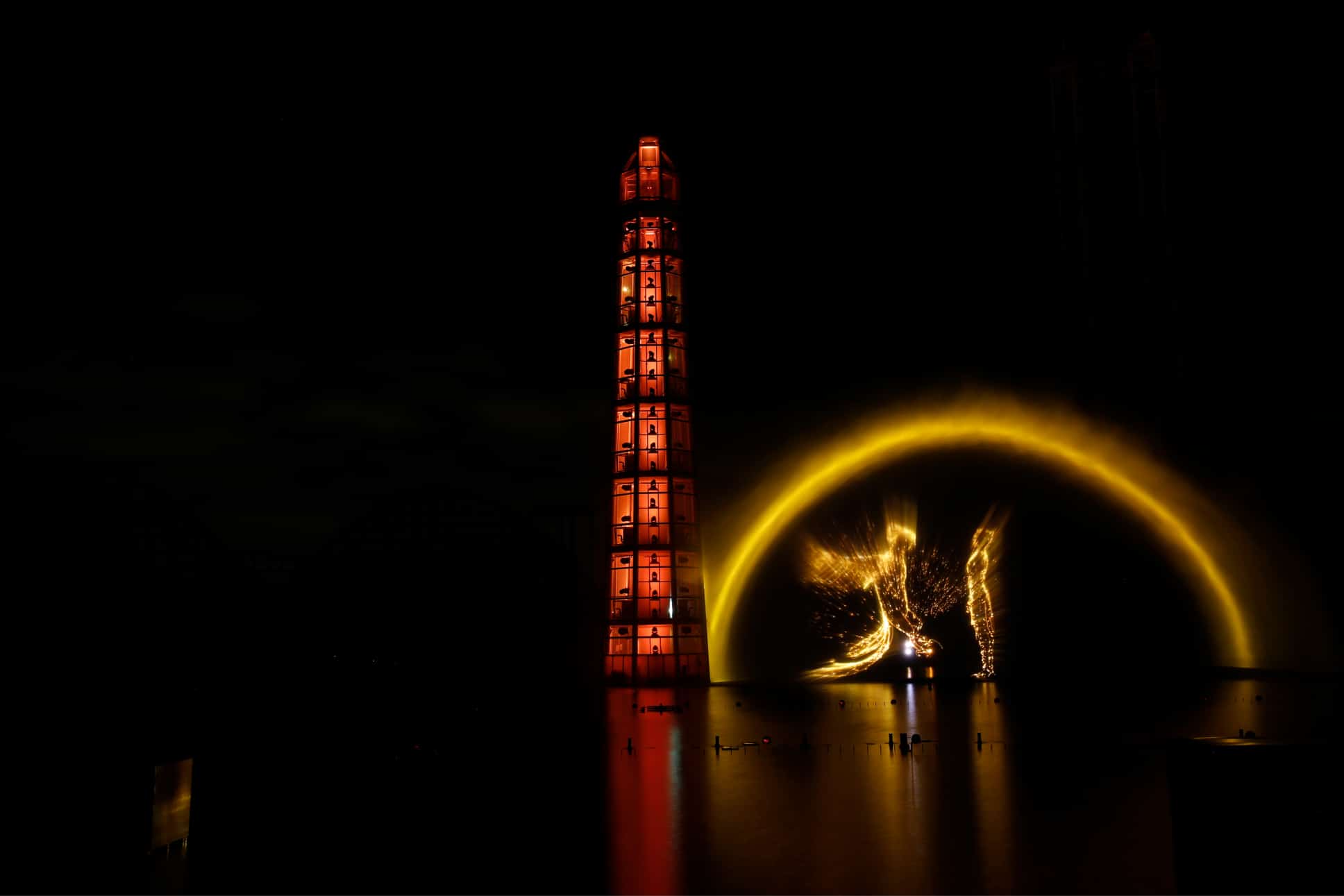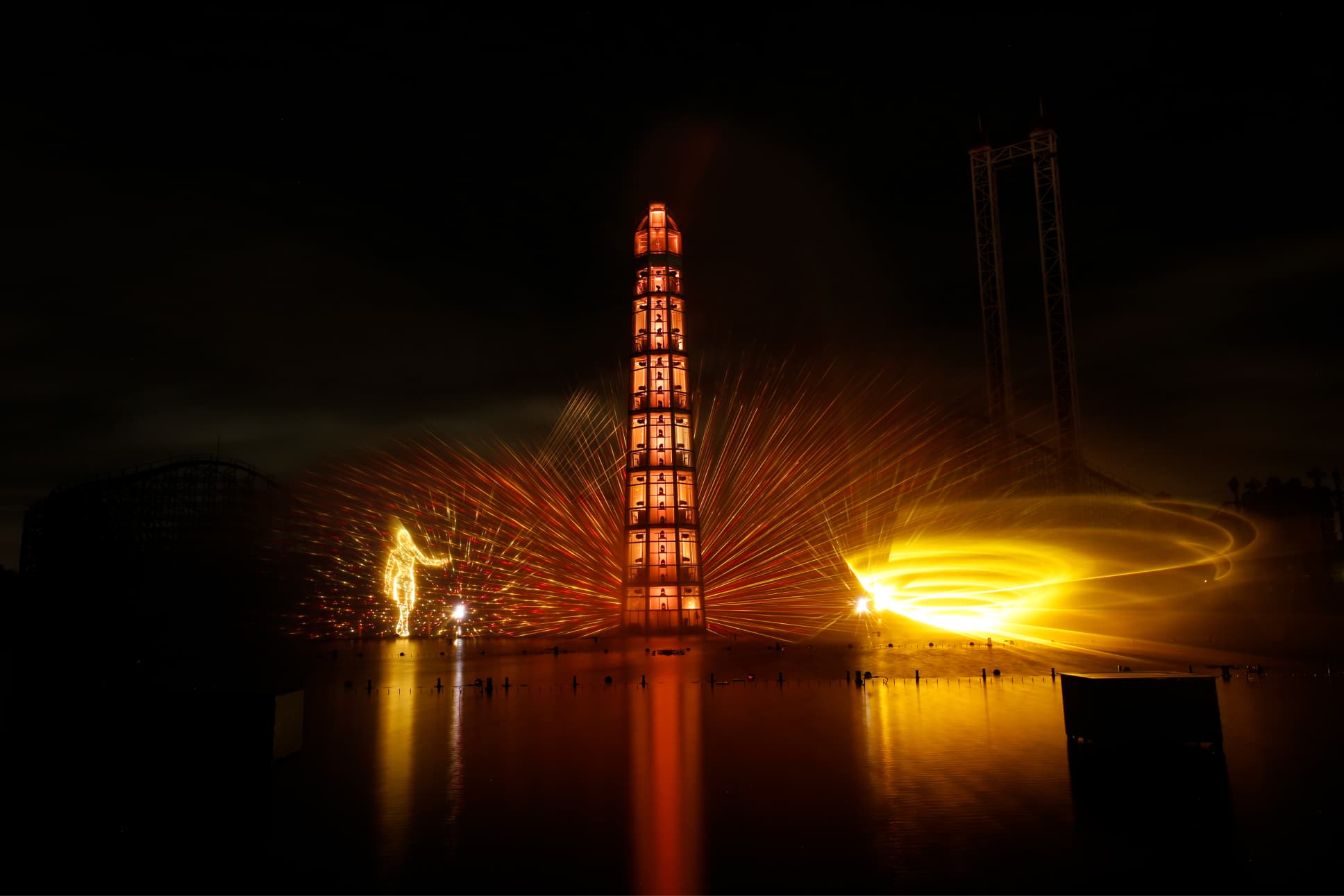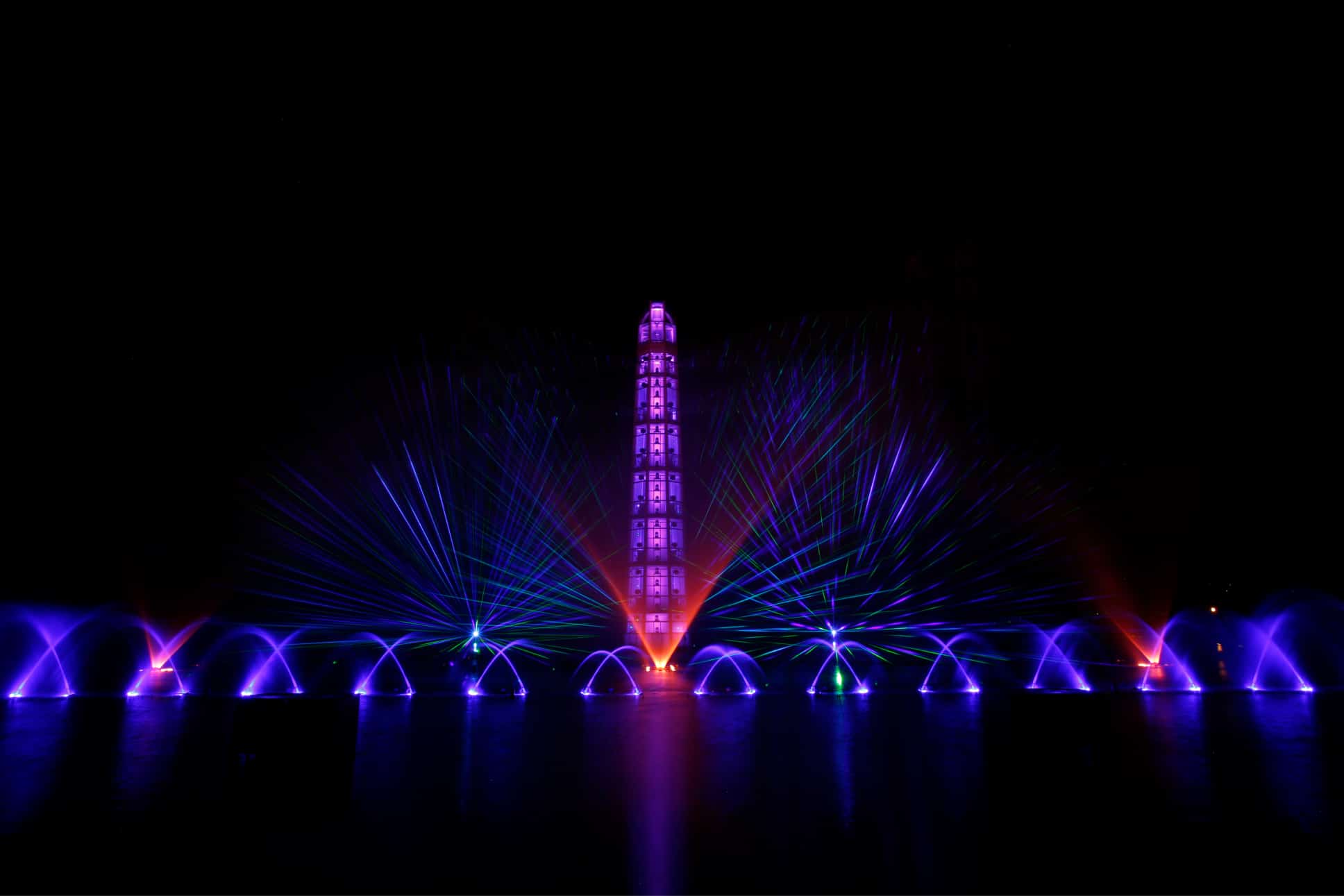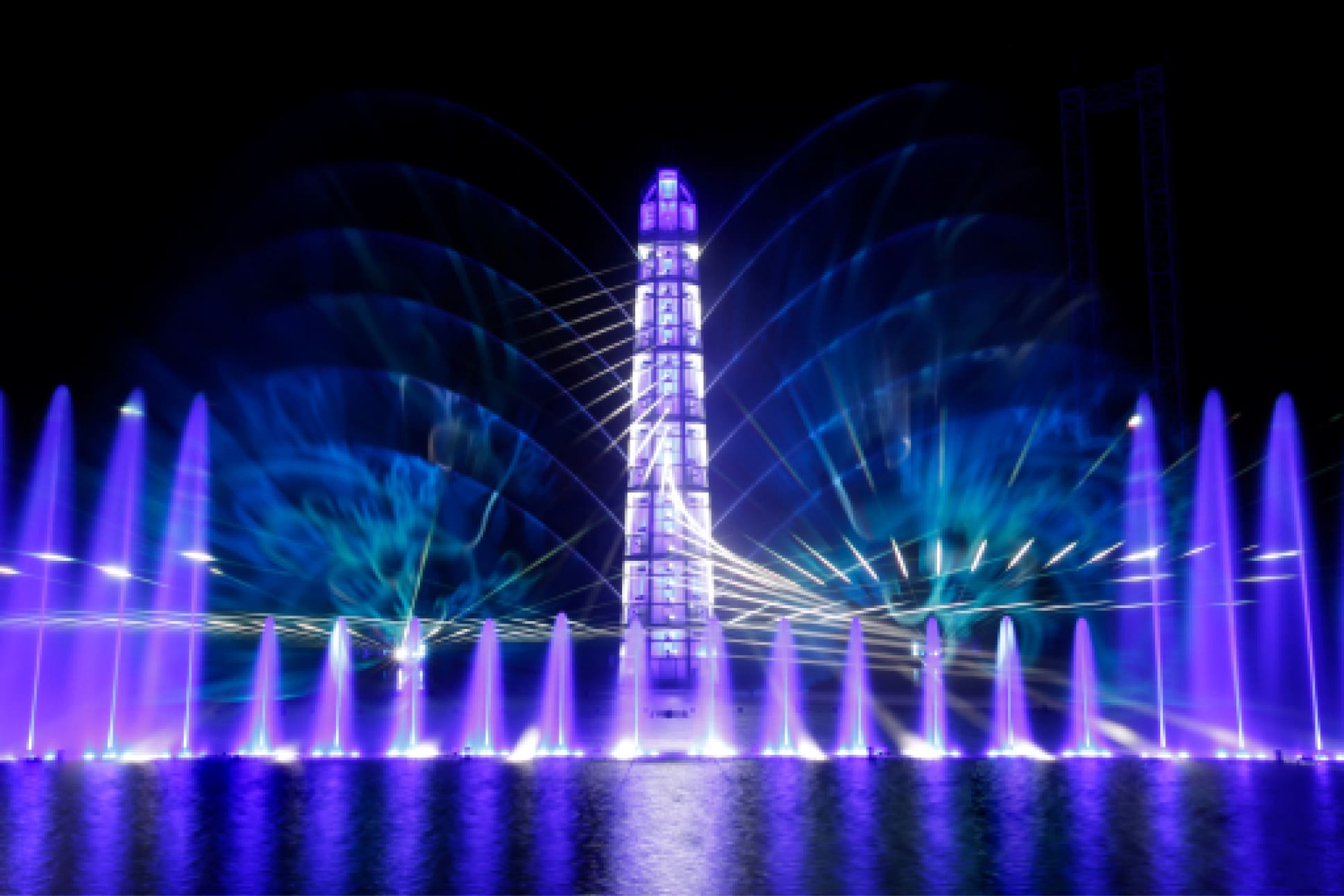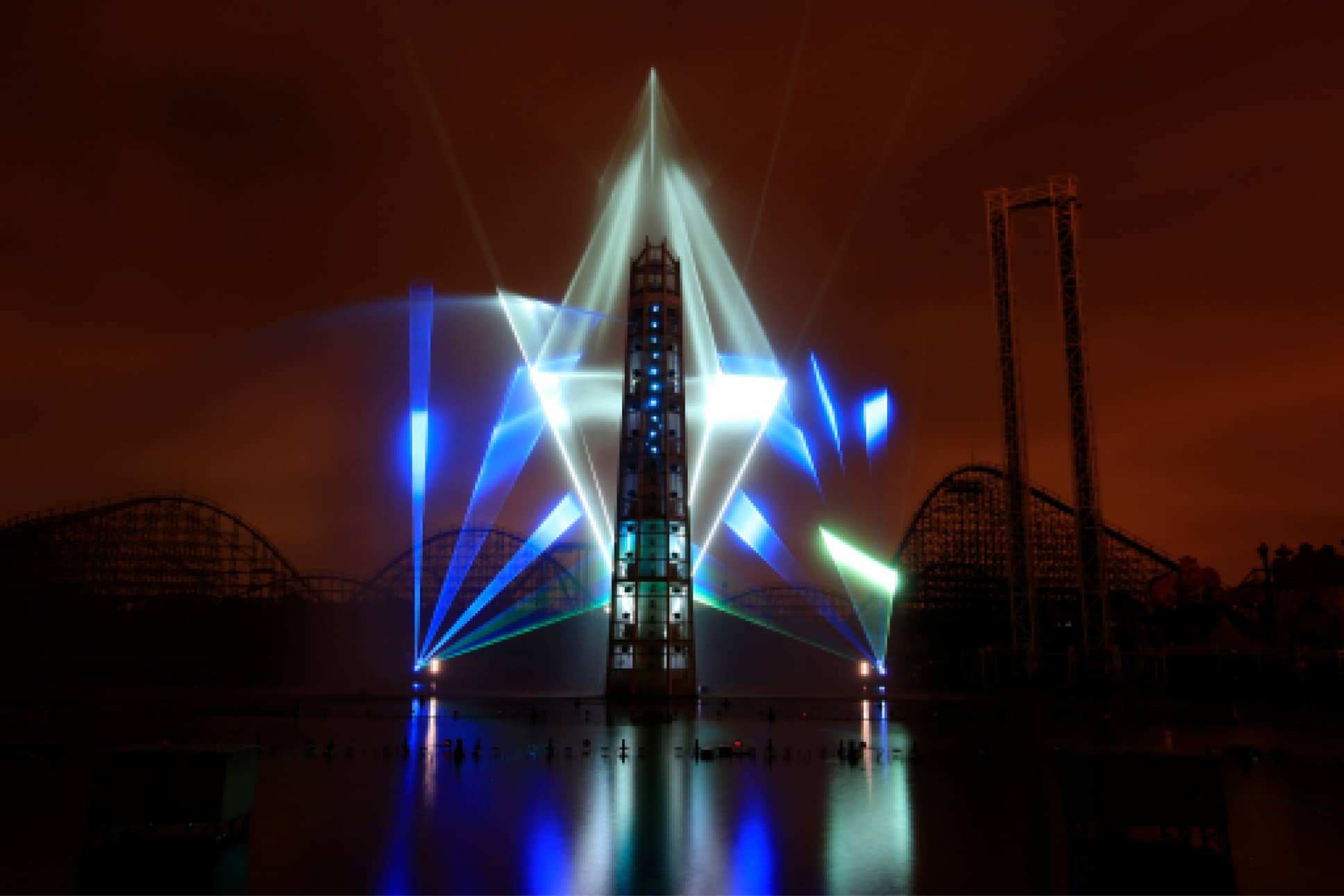 Technologies
3D video mapping
Drones
Fire
Fireworks
Laser
Led
Light
Mechatronic
Music
R&D
Water effects
Water screen & hologram