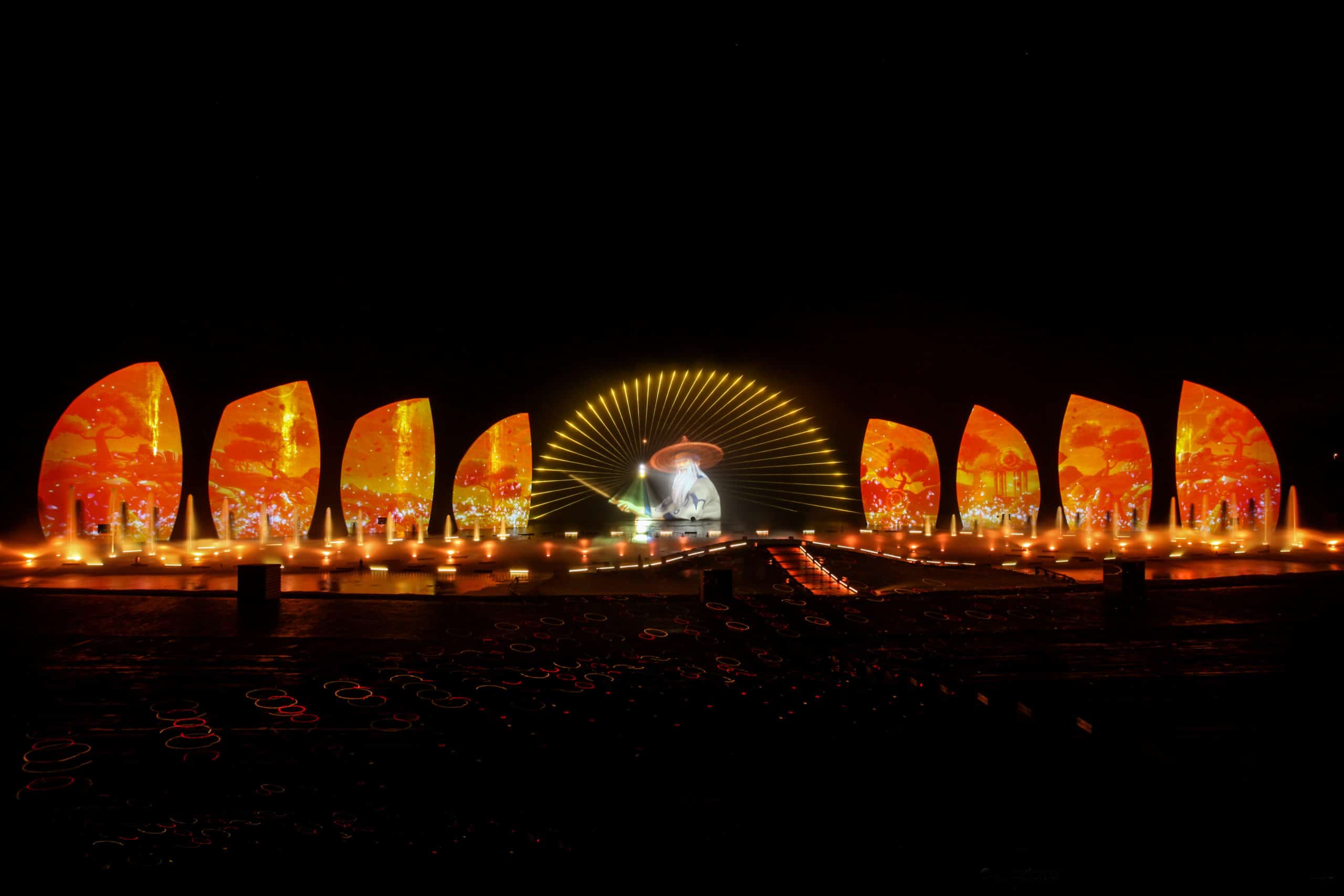 On that special part of China's coast, in Shandong Province, where the sun's first rays greet each new day, "Eastern Sunrise" is lighting up the night sky every evening. Combining awe-inspiring technology and dazzling effects, spectators spell-bound as the animated story unfolds to the rhythm of an irresistible soundtrack.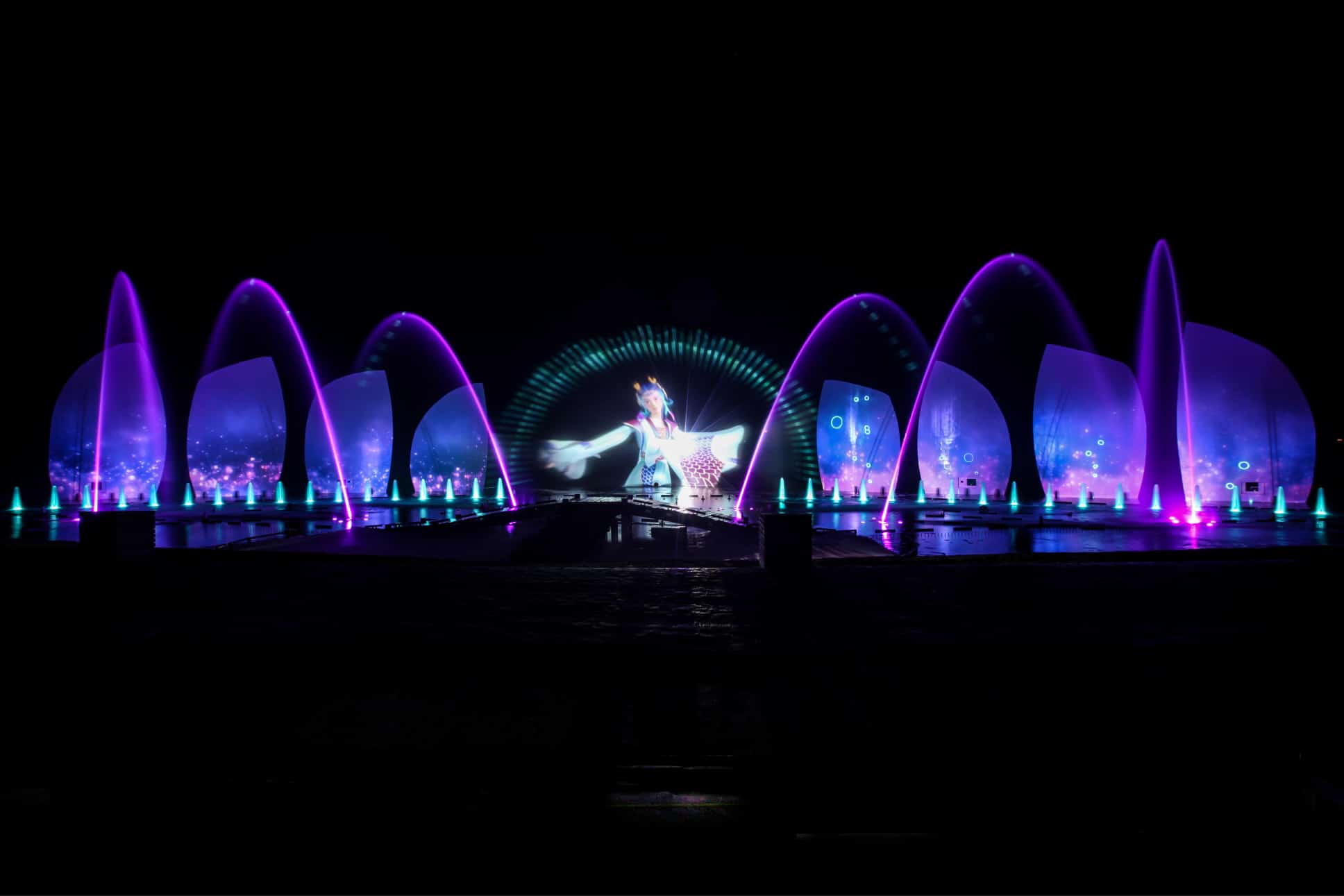 Eastern Sunrise, thrilling millions of spectators from around the world with unforgettable moments for
Never before has so much been achieved in so little time. From the first phone call to opening night will have taken only 12 months to create, design, build and install such a monumental show.
For the very first time, in a brand new take on entertainment, the cinematic art of animation and storytelling meets state-of-the-art multimedia effects, projected onto a vast, magical water screen and sail sculptures that echo the local passion for sailing and the sea. "Eastern Sunrise" immerses you in an unforgettable experience. In this locally inspired tale, we follow the fortunes of two star-crossed lovers who should never have fallen in love.
Turnkey Show Production
Approach & qualification
Design
Production
Operation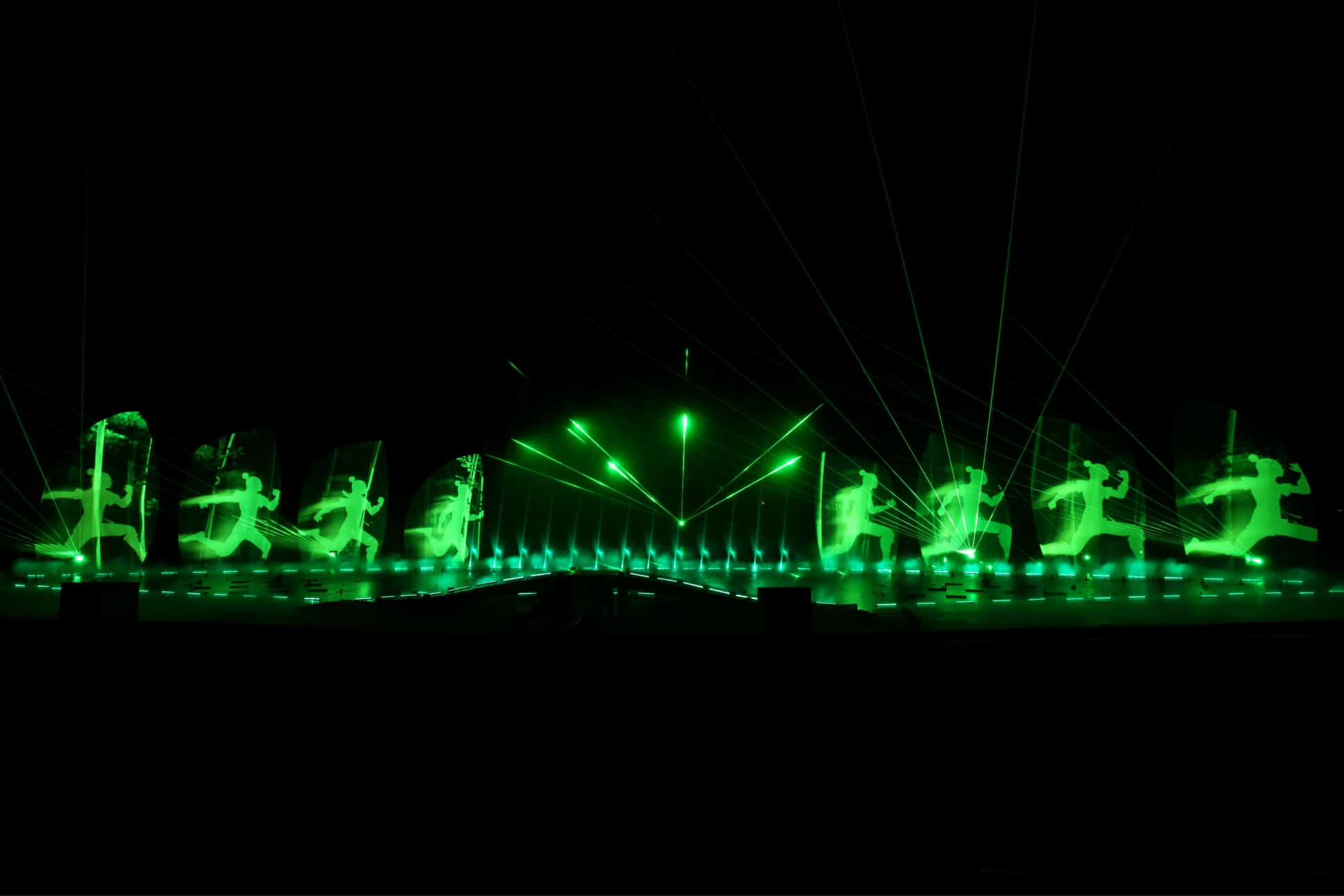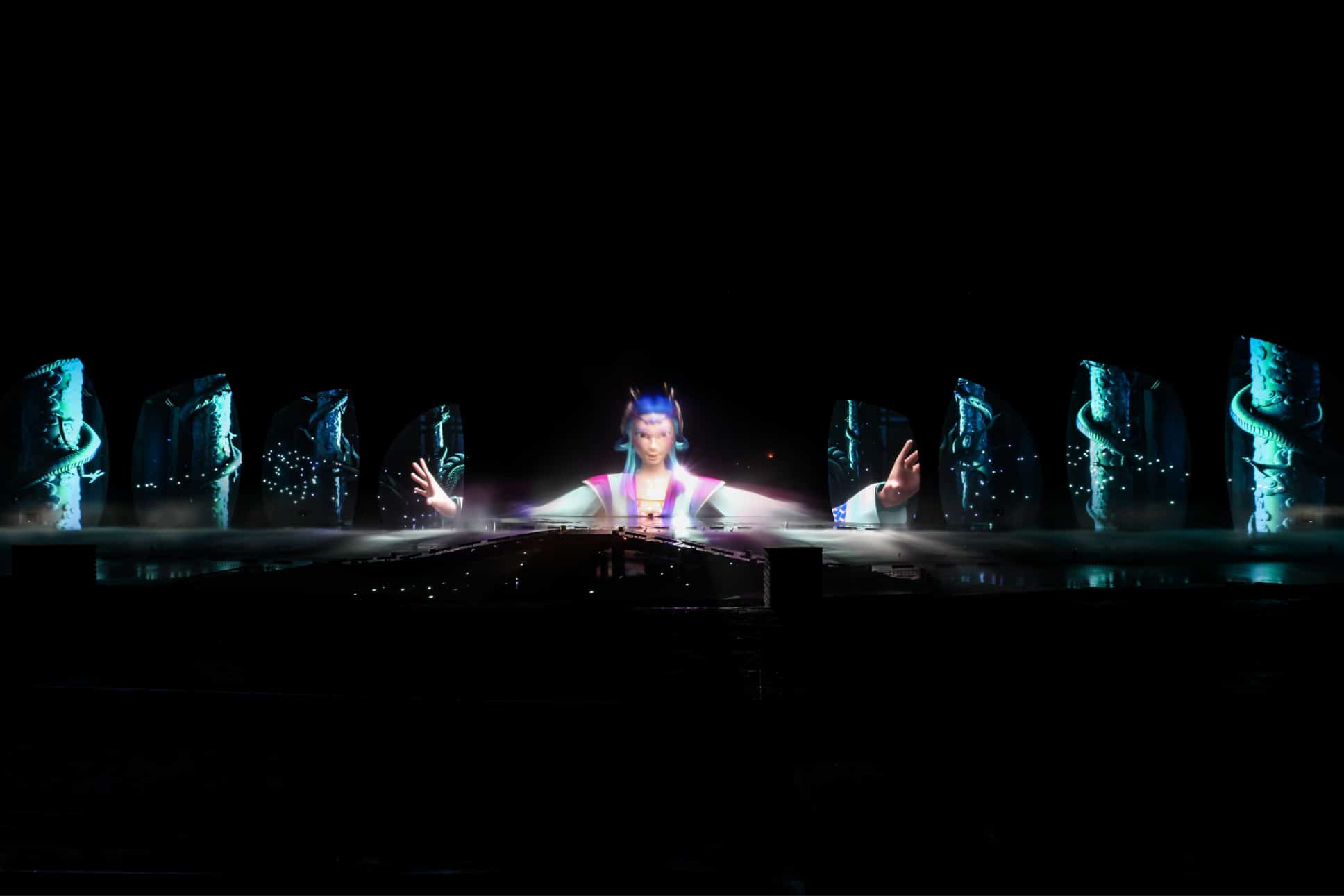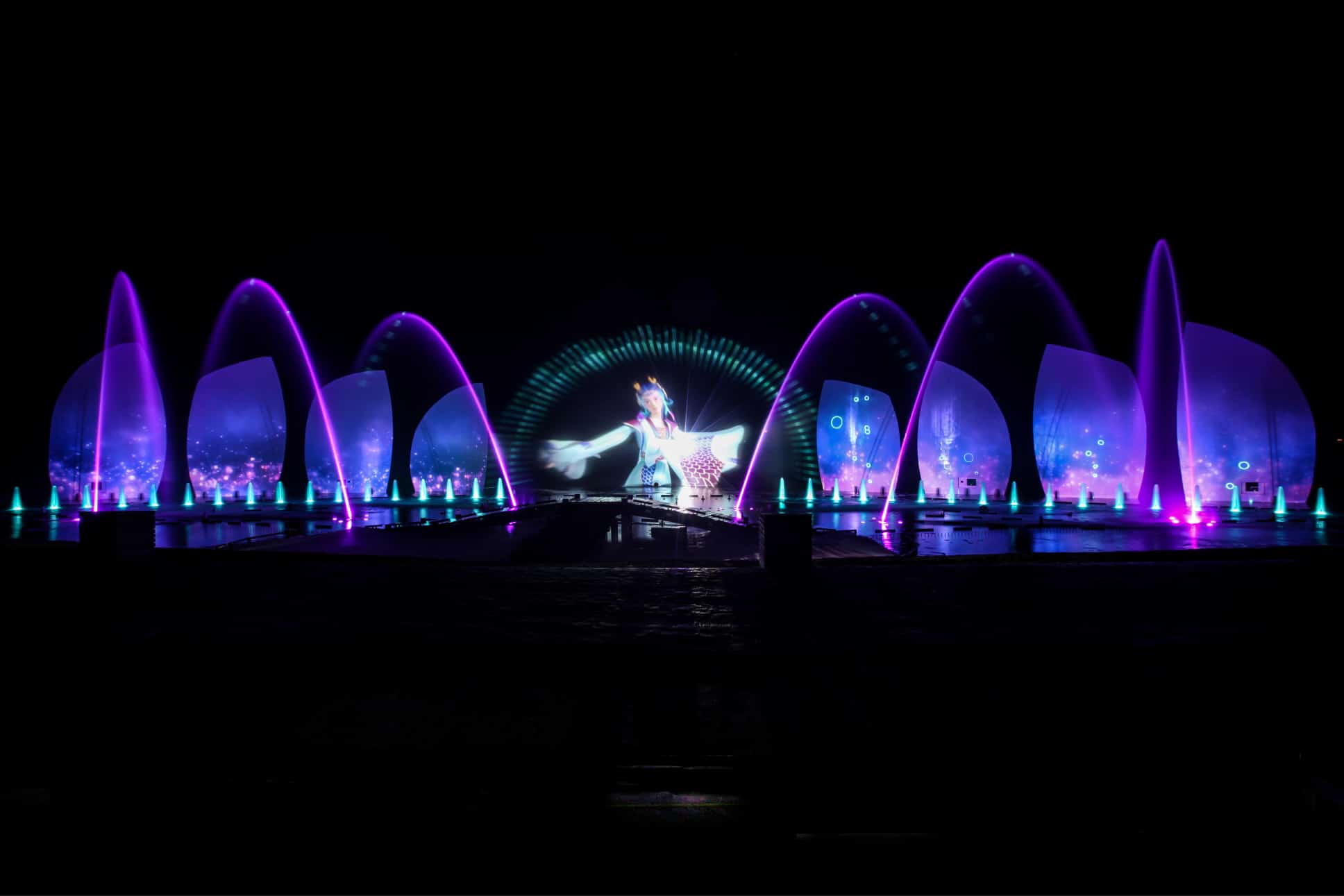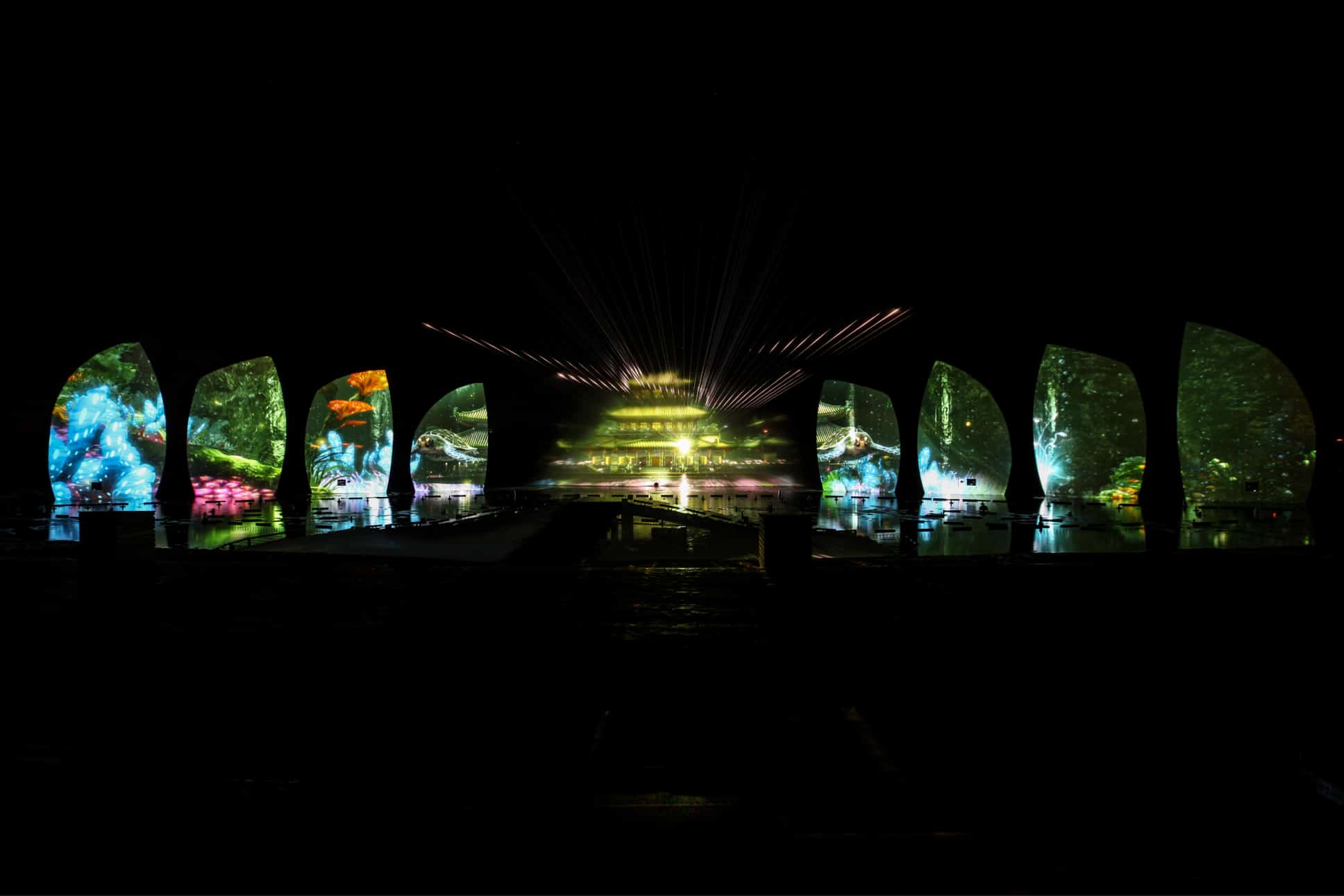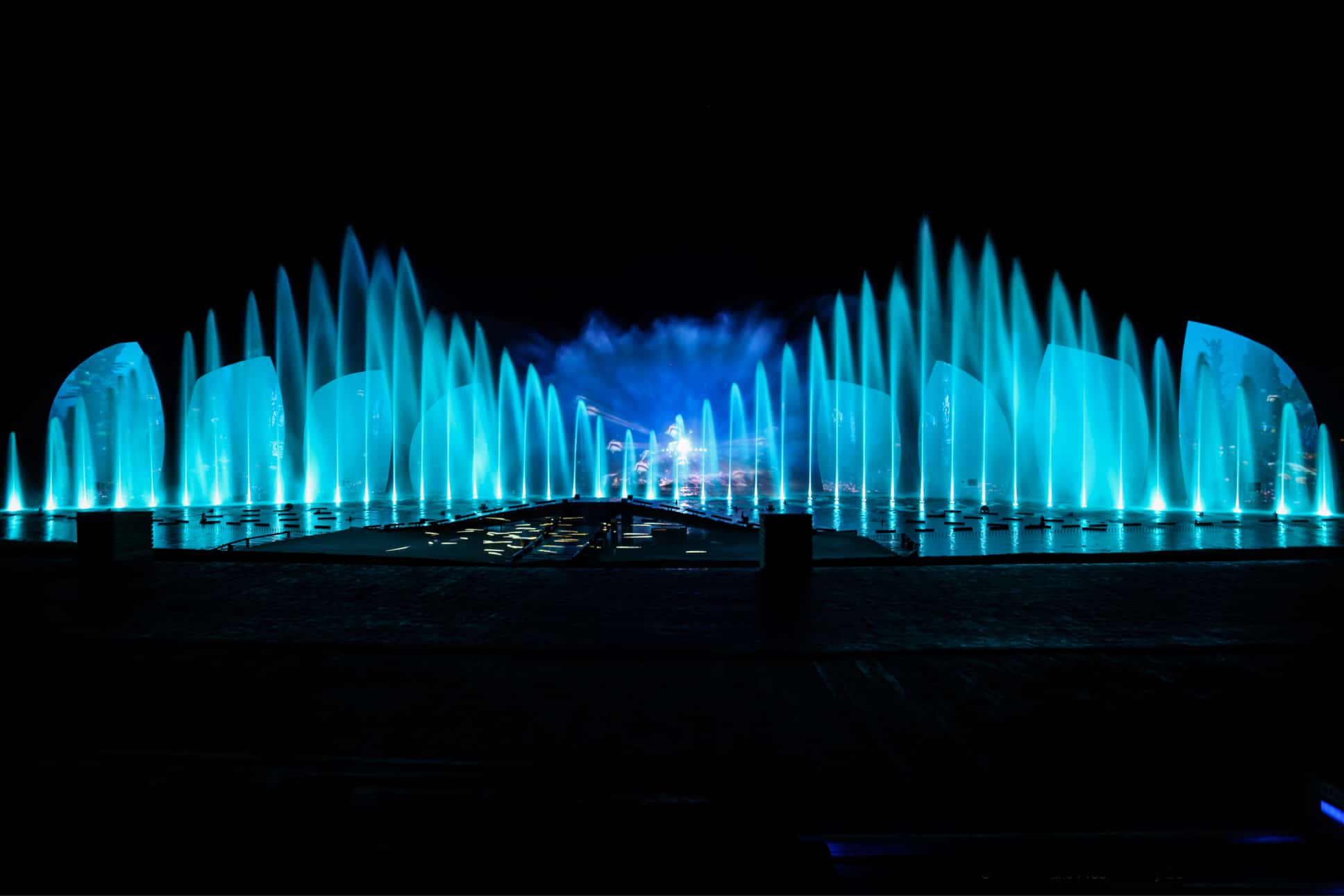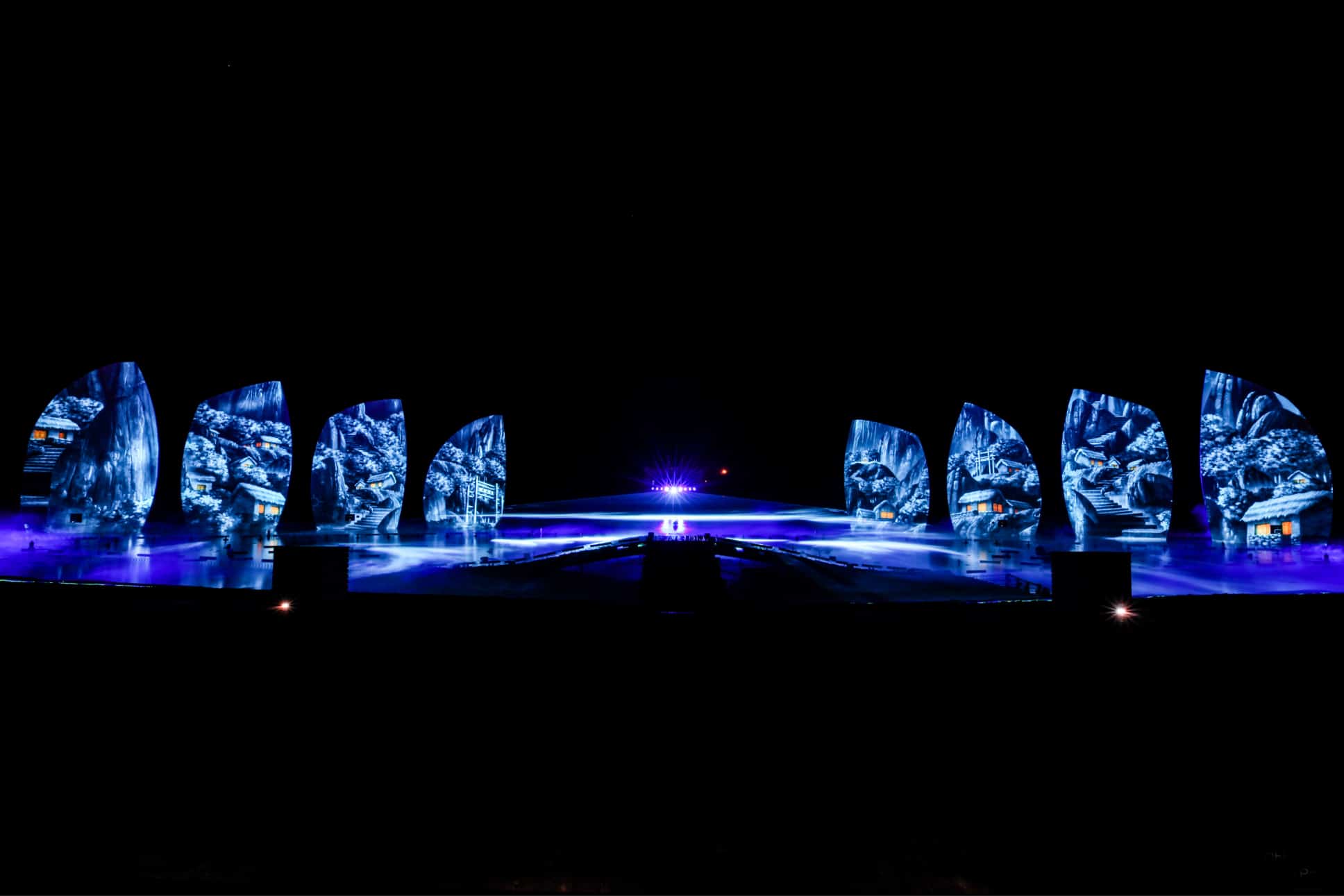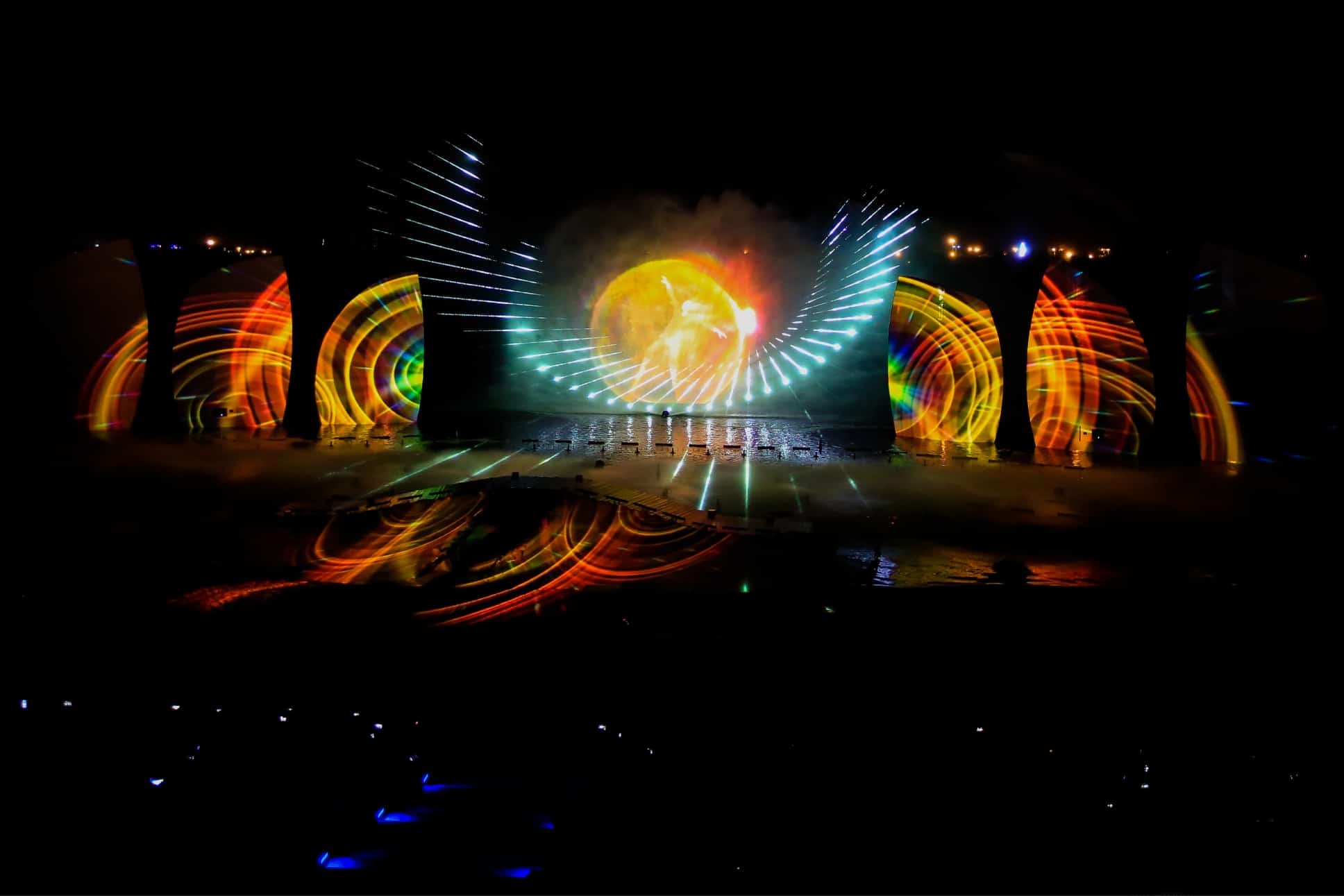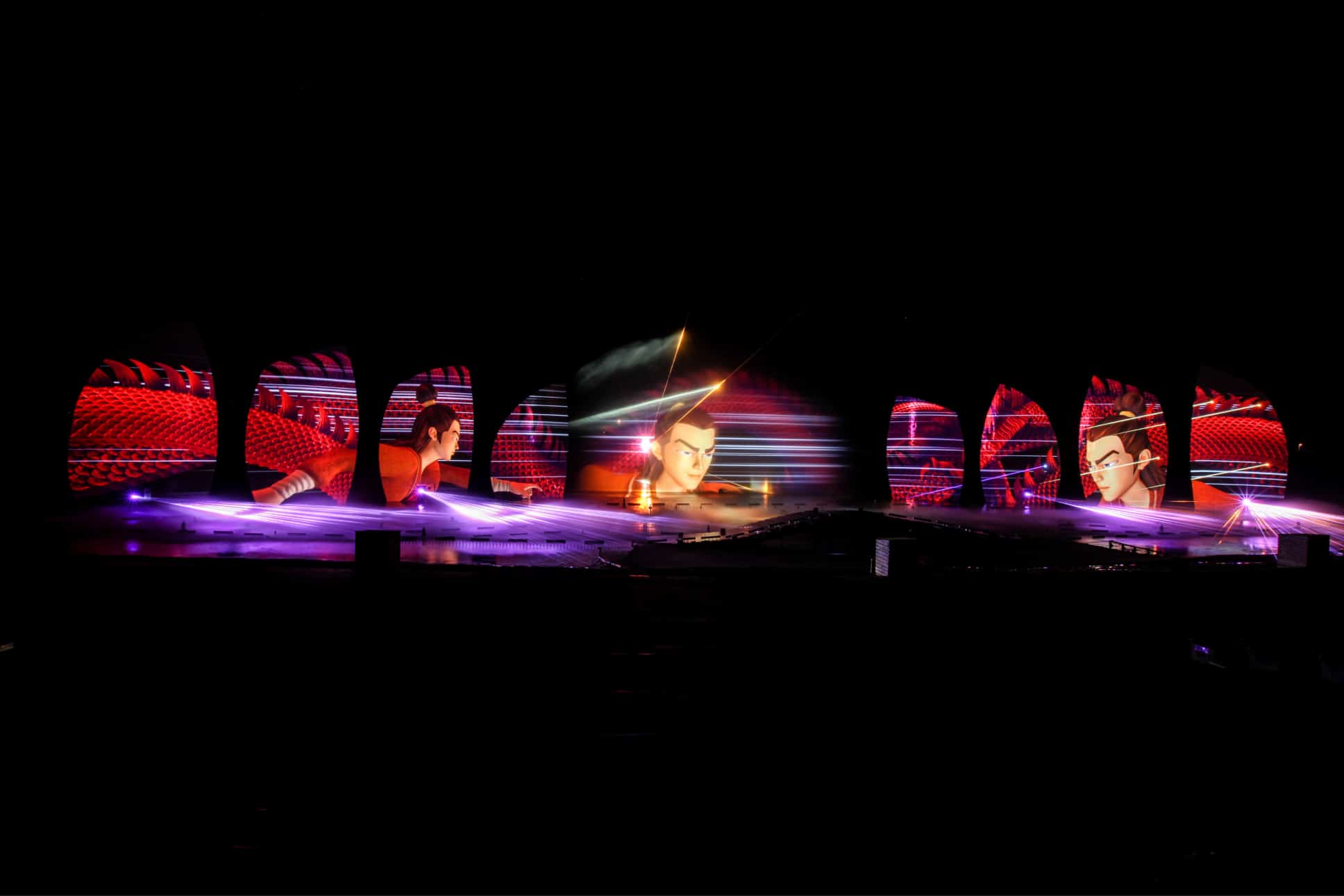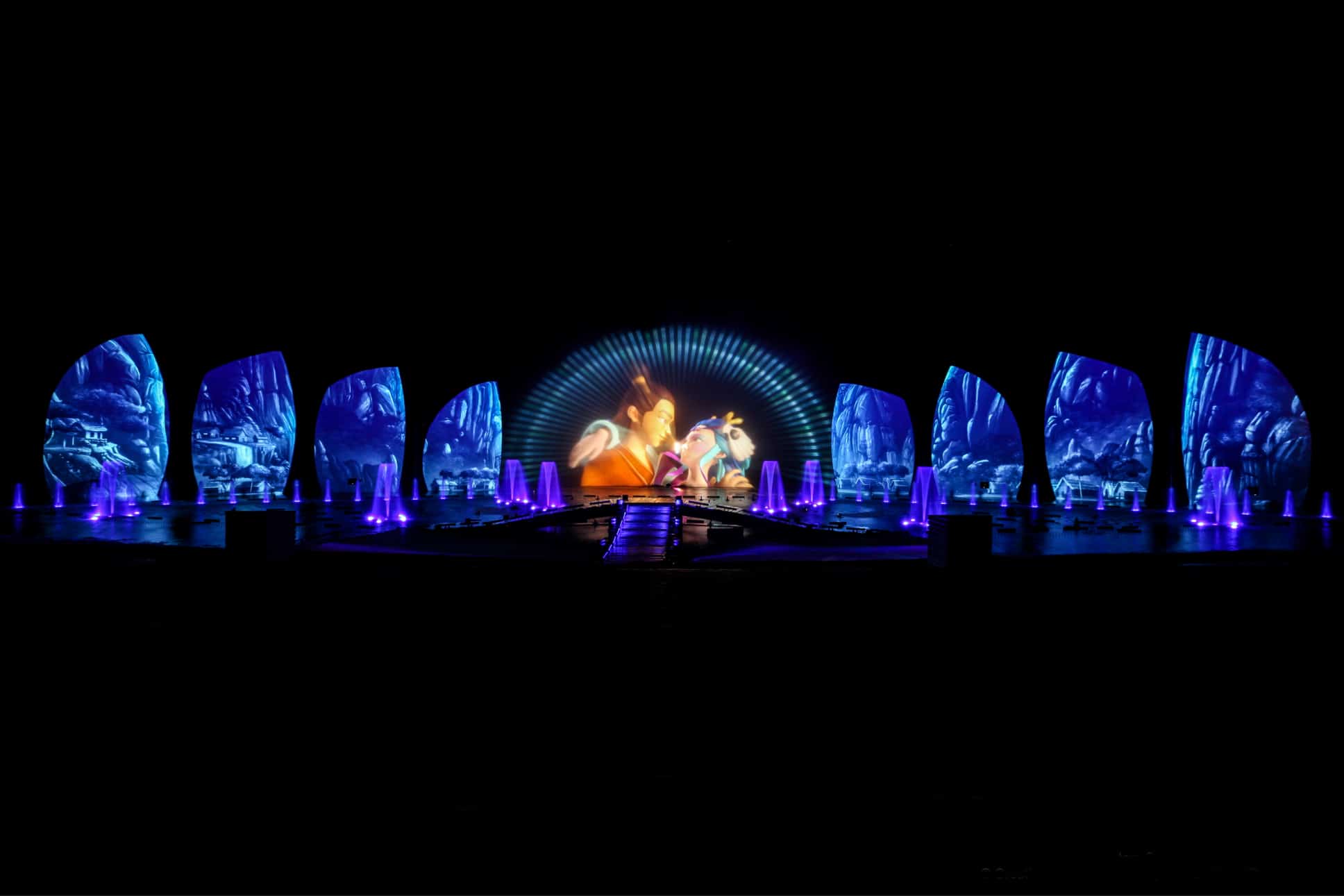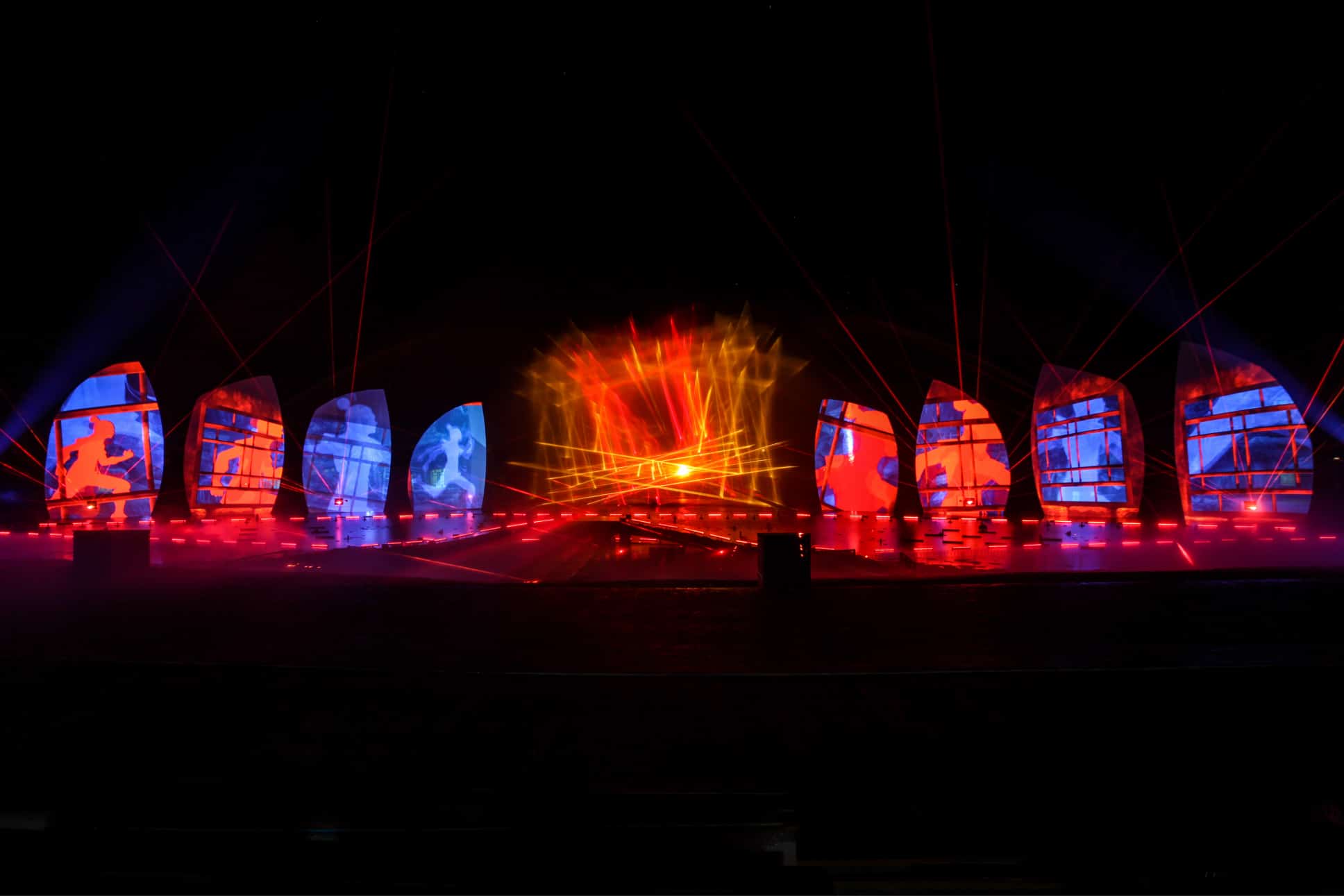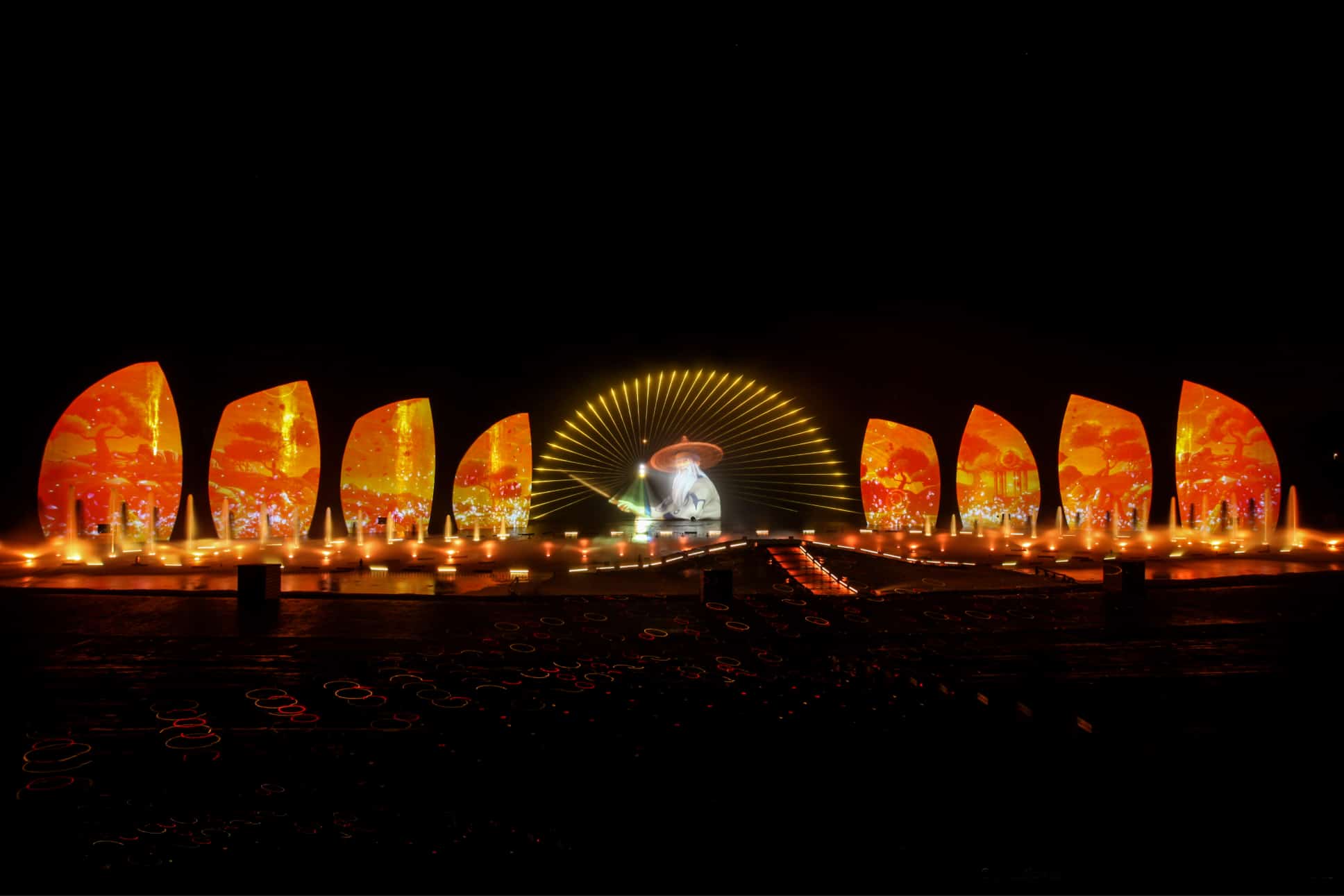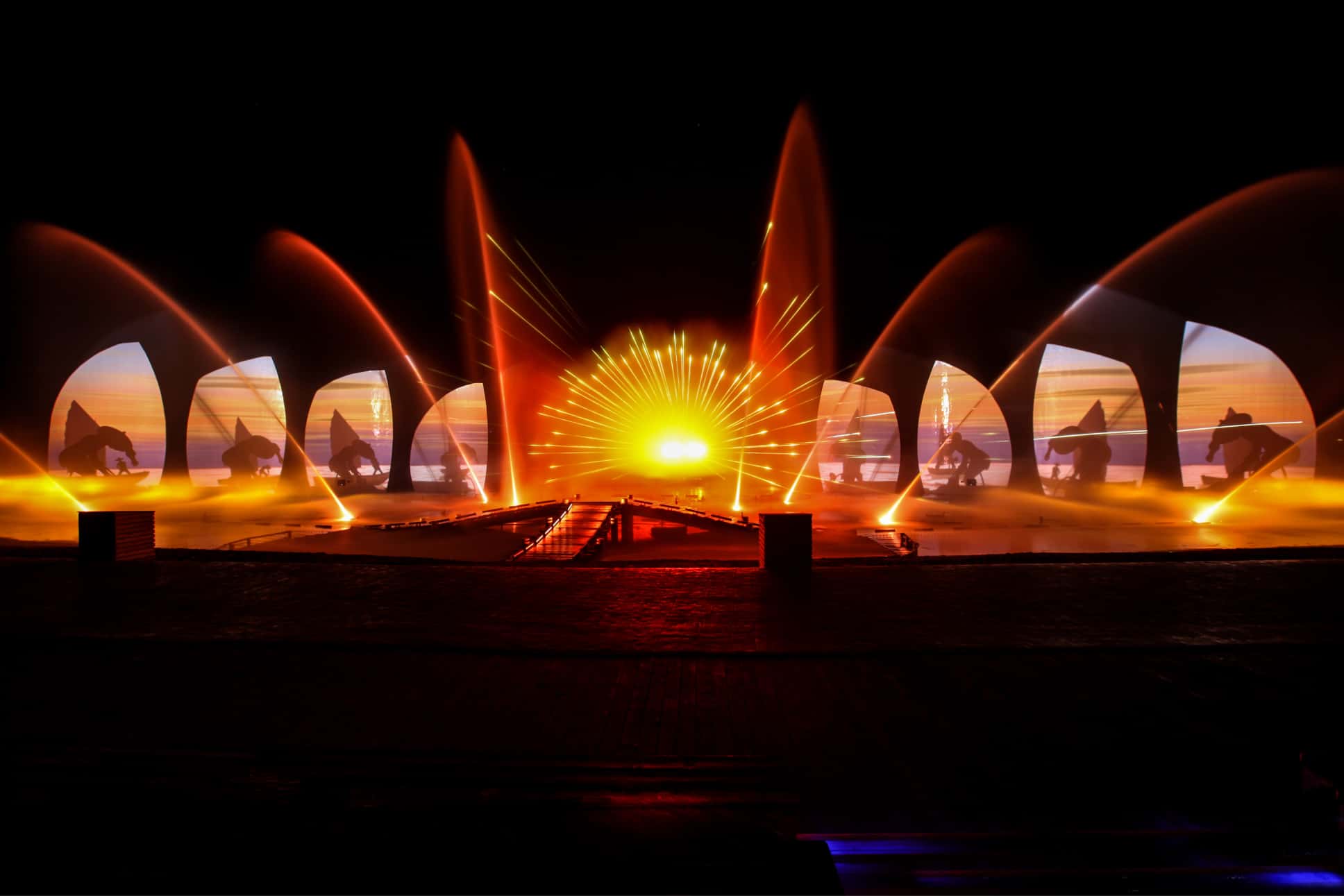 Technologies
3D video mapping
Drones
Fire
Fireworks
Laser
Led
Light
Mechatronic
Music
R&D
Water effects
Water screen & hologram