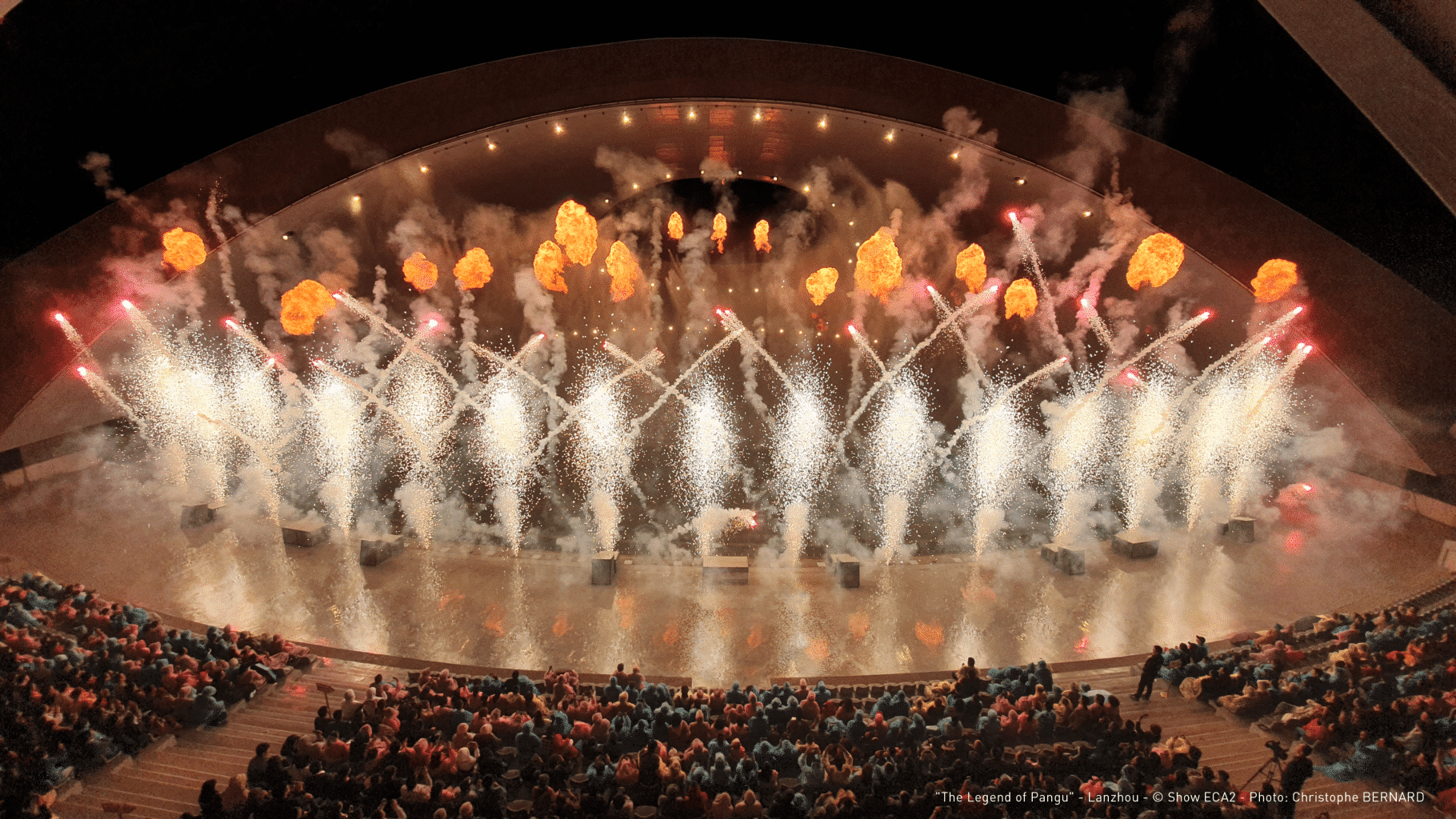 It's immersive, it's inspired, it's putting Lanzhou back at the centre of the world stage! In this dazzling experience of spectacular combined effects, both indoor and outdoor, cutting-edge architecture and custom technology meet China's ancient storytelling tradition.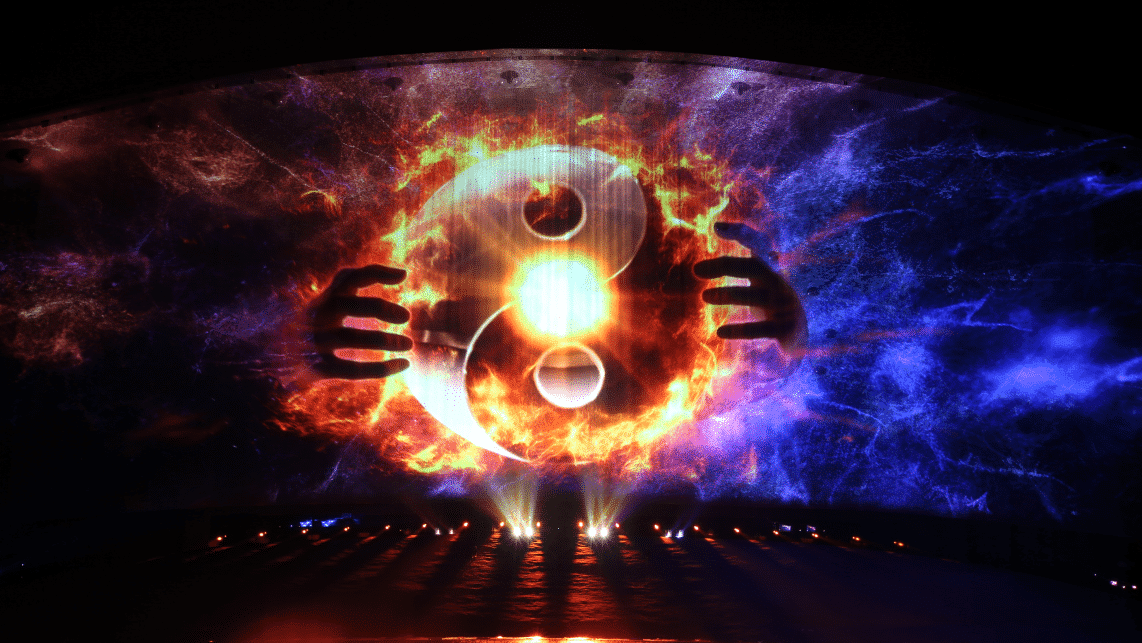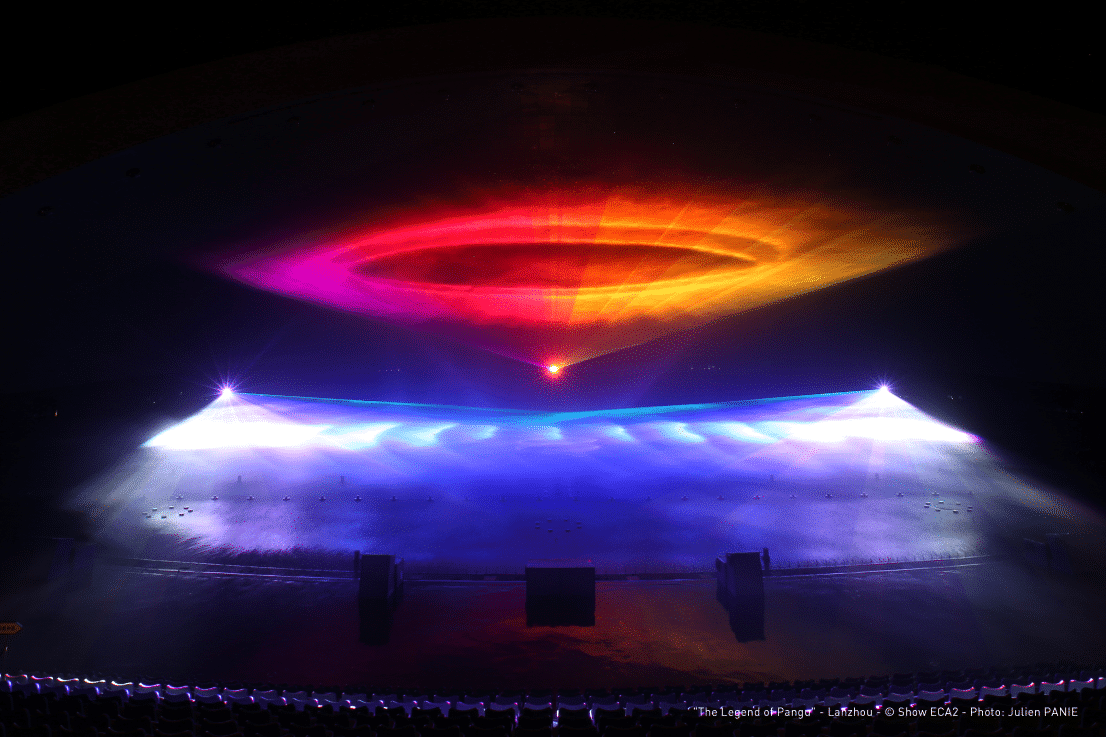 The Legend of Pangu, thrilling millions of spectators from around the world with unforgettable moments for
« The Legend of Pangu » is built at the historic cross-roads between East and West, where the Silk Road once brought intrepid travellers from afar.
Like two colossal halves of a gigantic egg split open, the architecture of the theater embodies the story, a legend older than time, breathing fresh life into the very origins of the universe. The significance of the building's curved forms is revealed as the story unfolds in beautifully human simplicity. When there were no appropriate technologies available, our team leveraged its expertise to create brand new technological solutions. Blending indoor and outdoor effects in a single hybrid venue is in itself a world first. After several months of R&D, a revolutionary new double-curve cascade screen was invented to allow high definition video projection on a curve that hugs the building's inner contours. A radical new effect called Jet Fog was created, blending mist and smoke to form intensified density for laser, light and video effects. Lanzhou also hosts the team's first sensational use of laser diodes.
Turnkey Show Production
Approach & qualification
Design
Production
Operation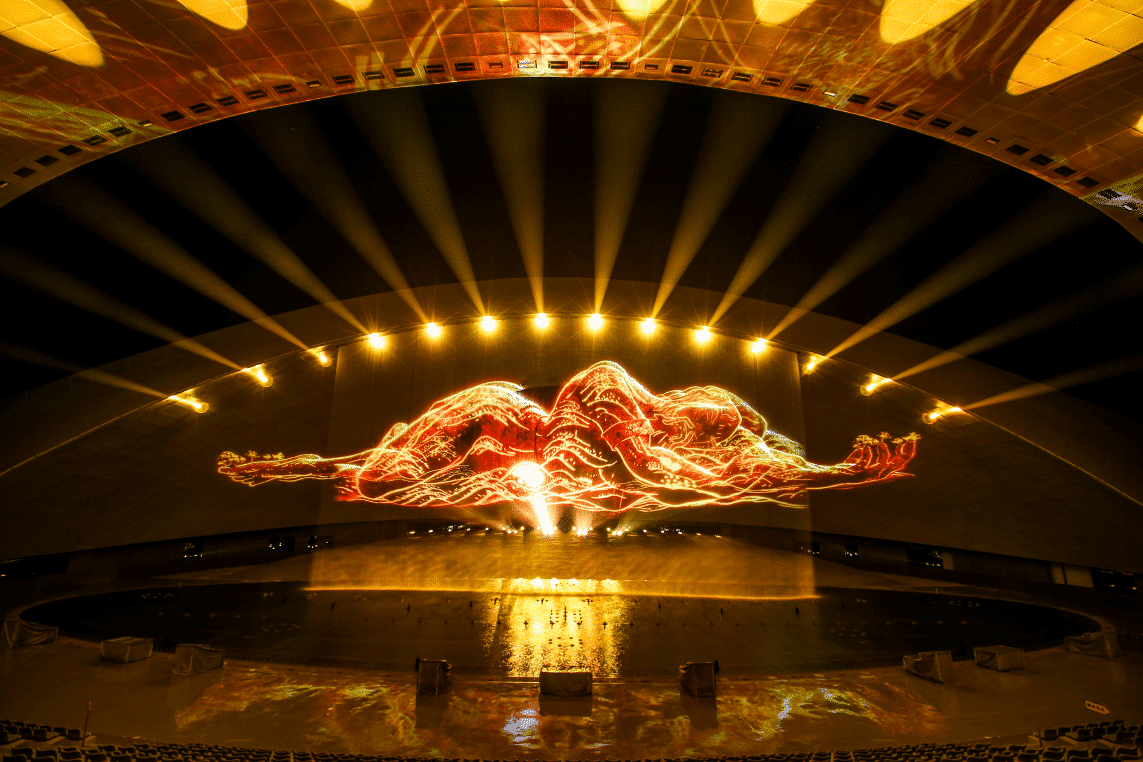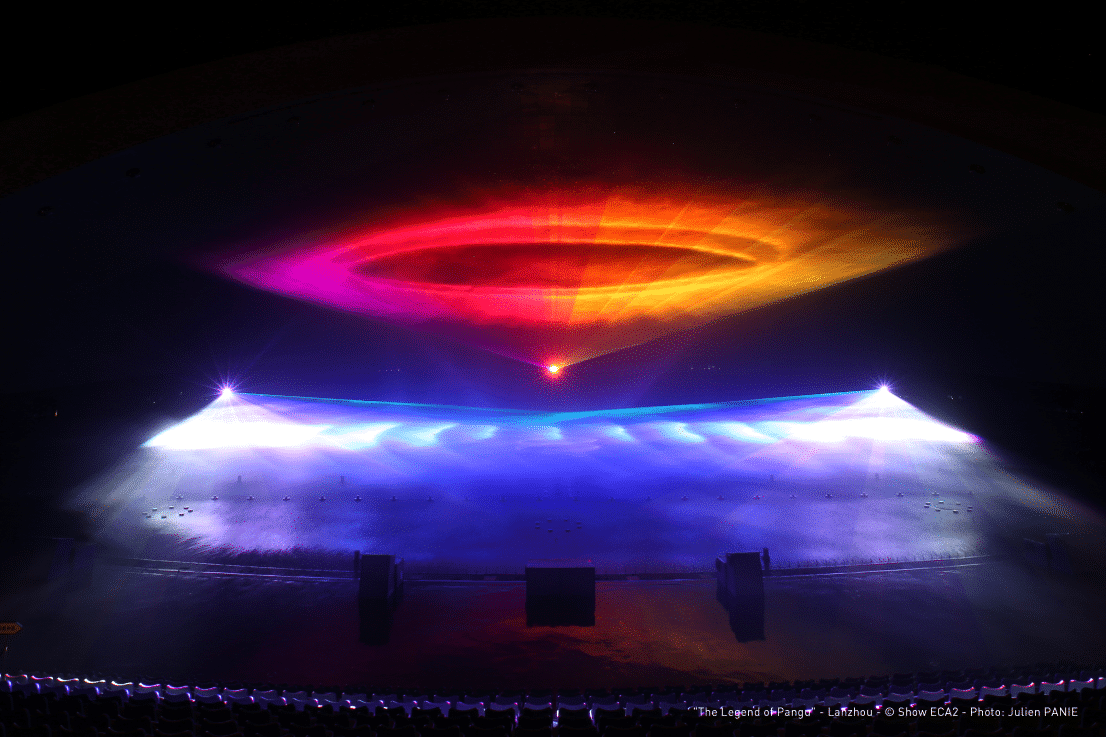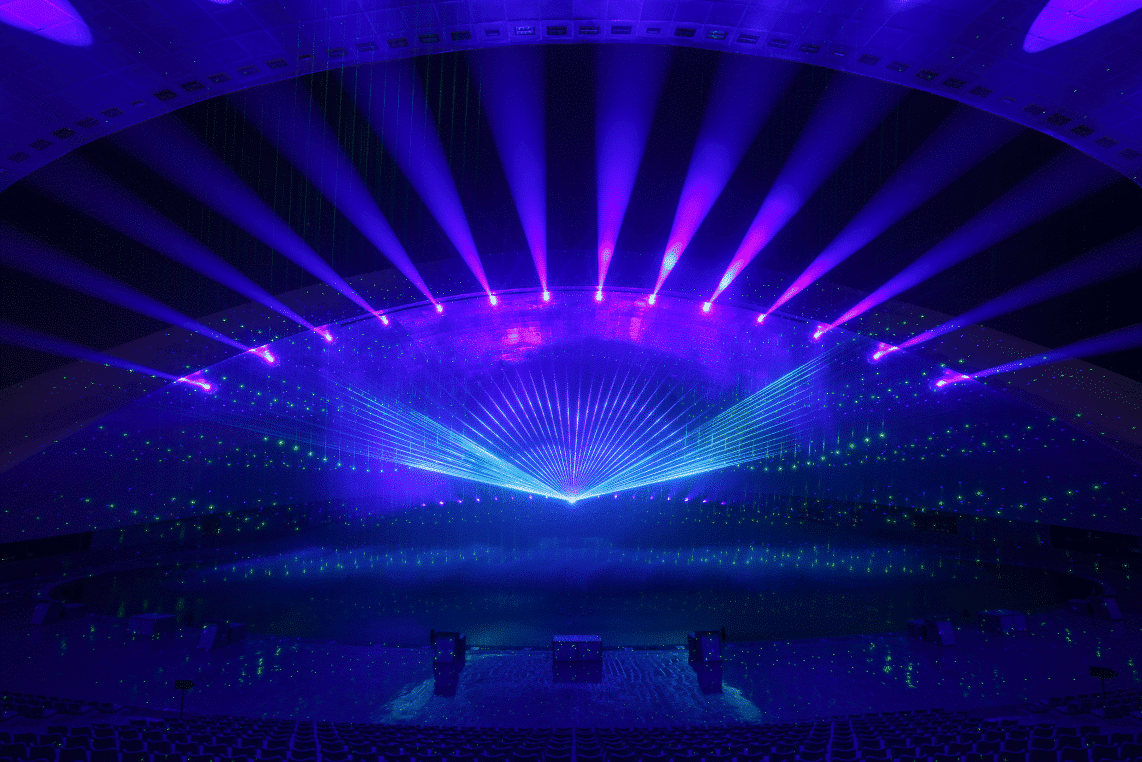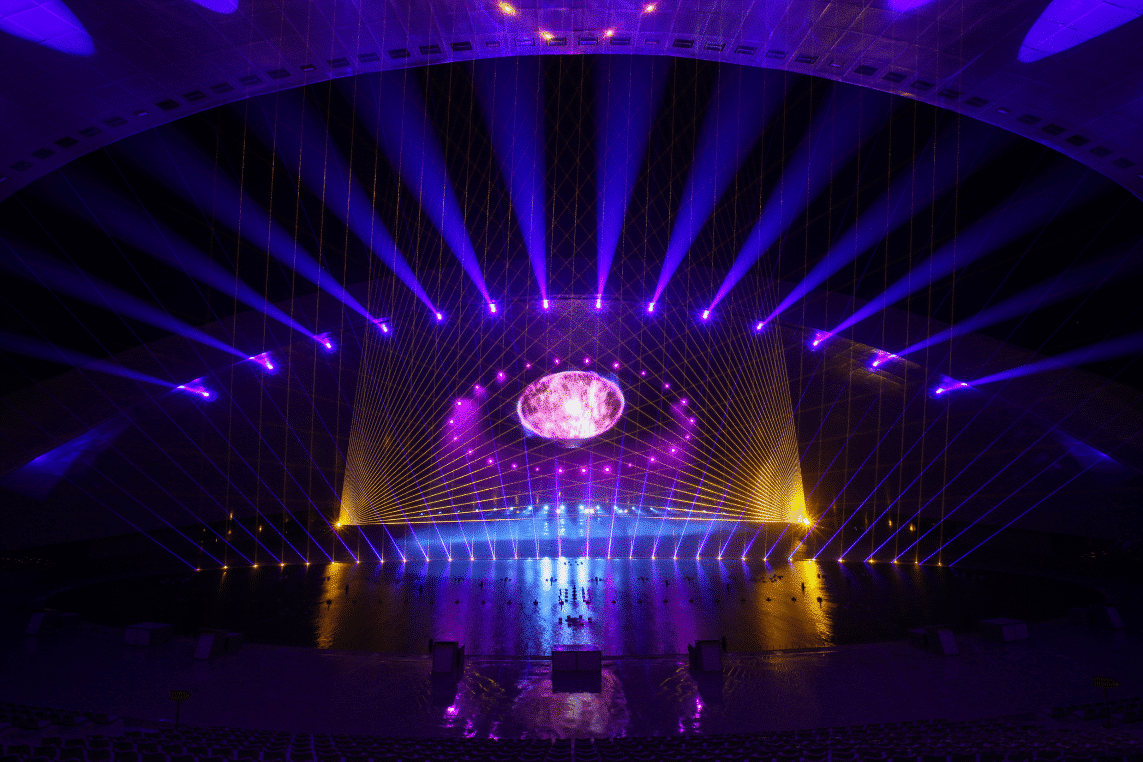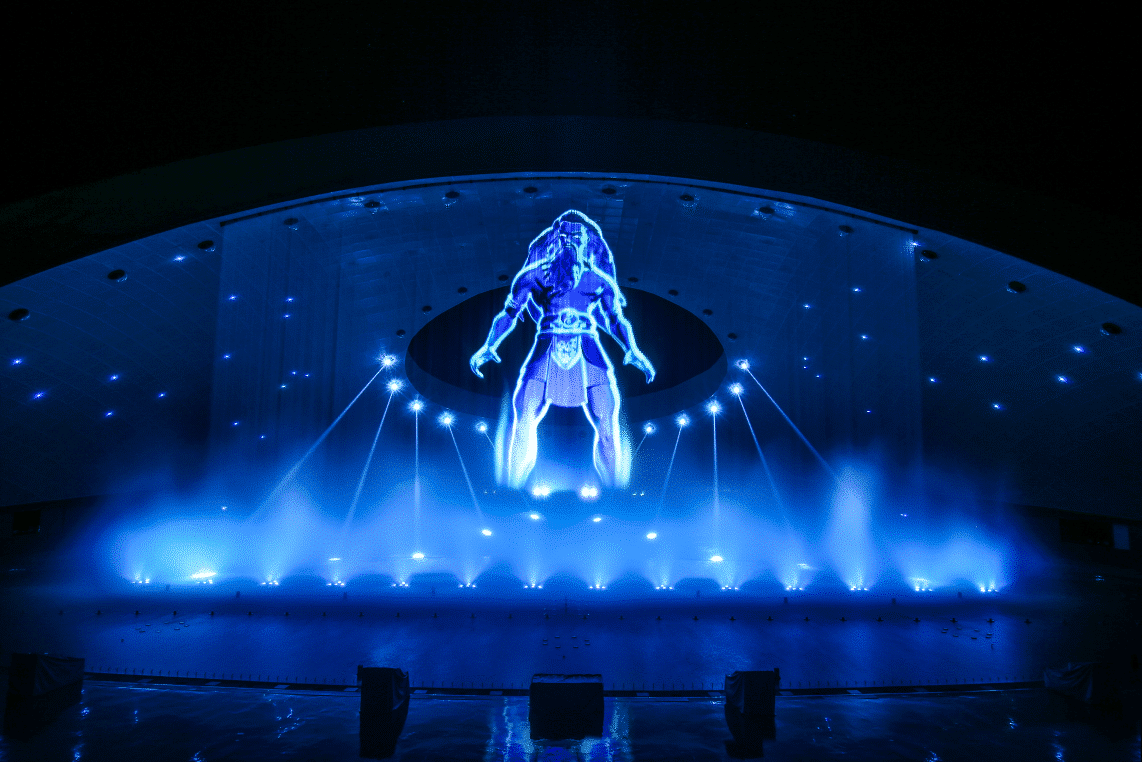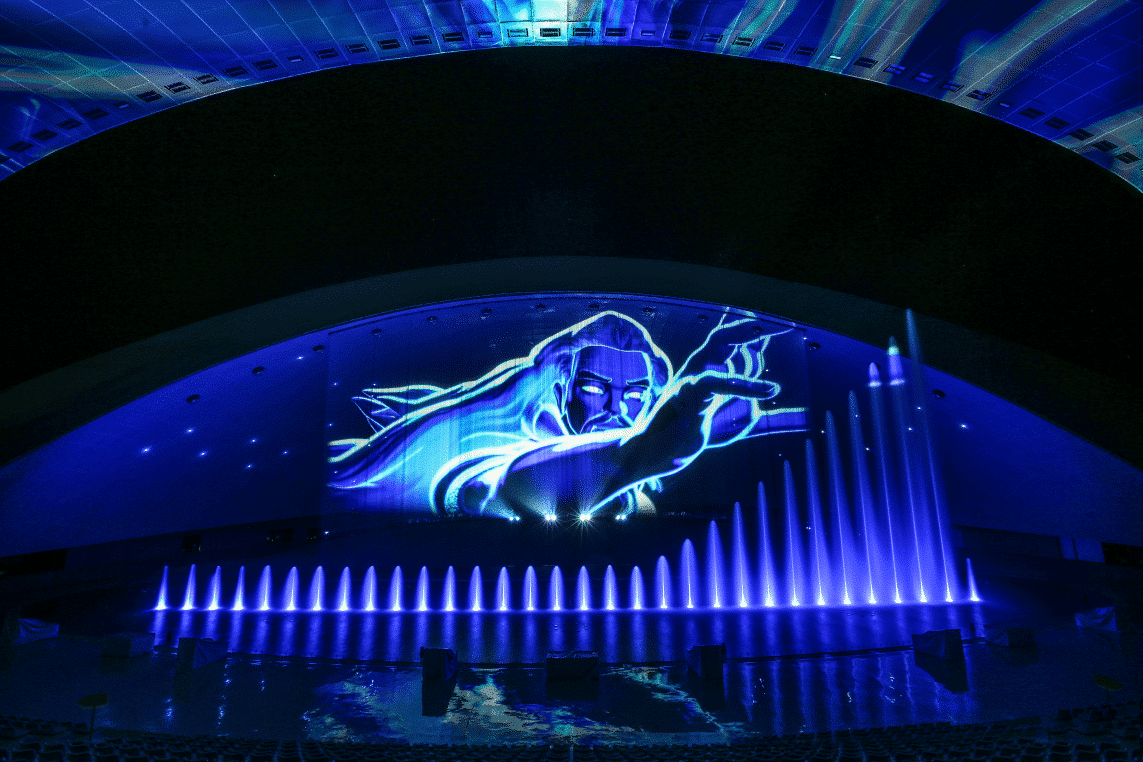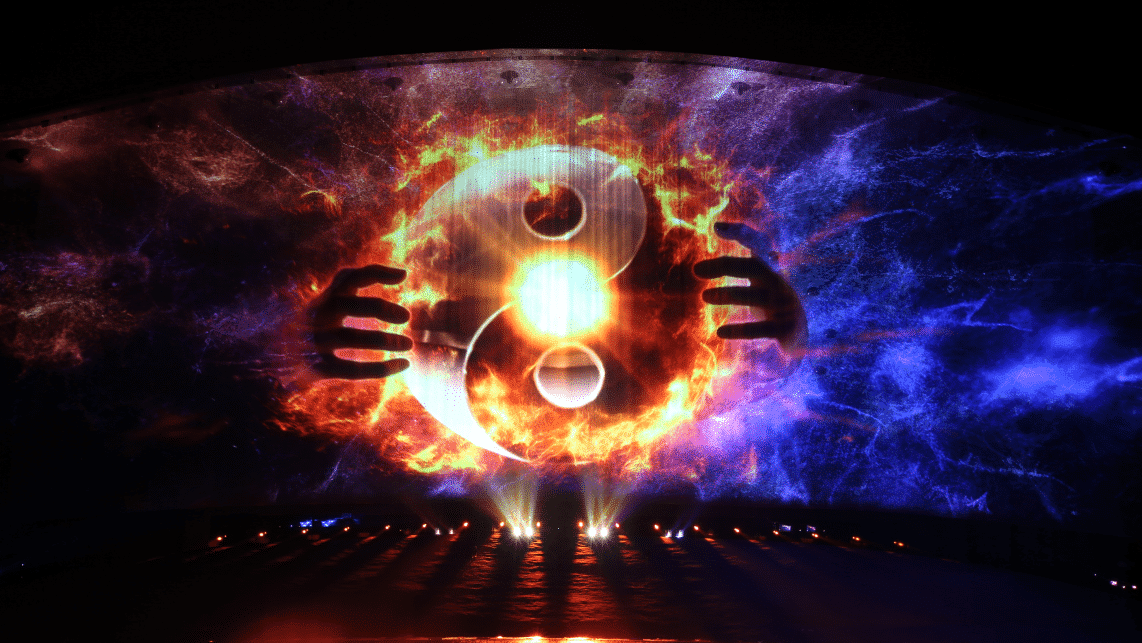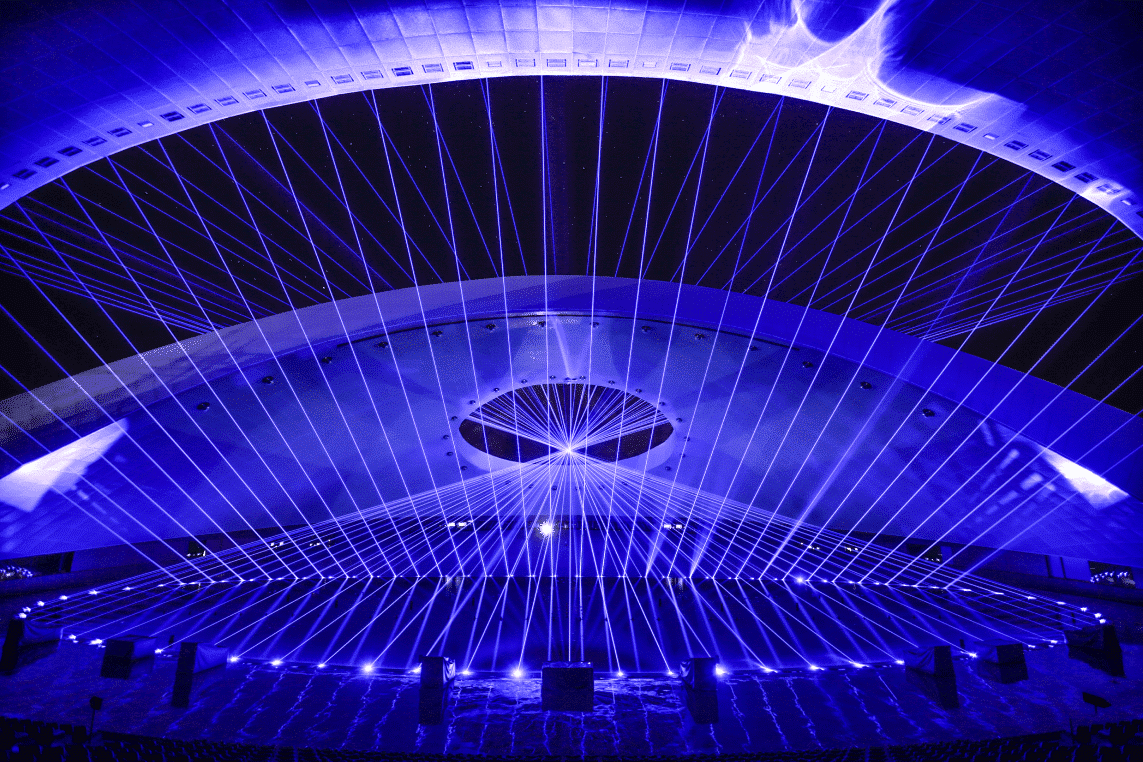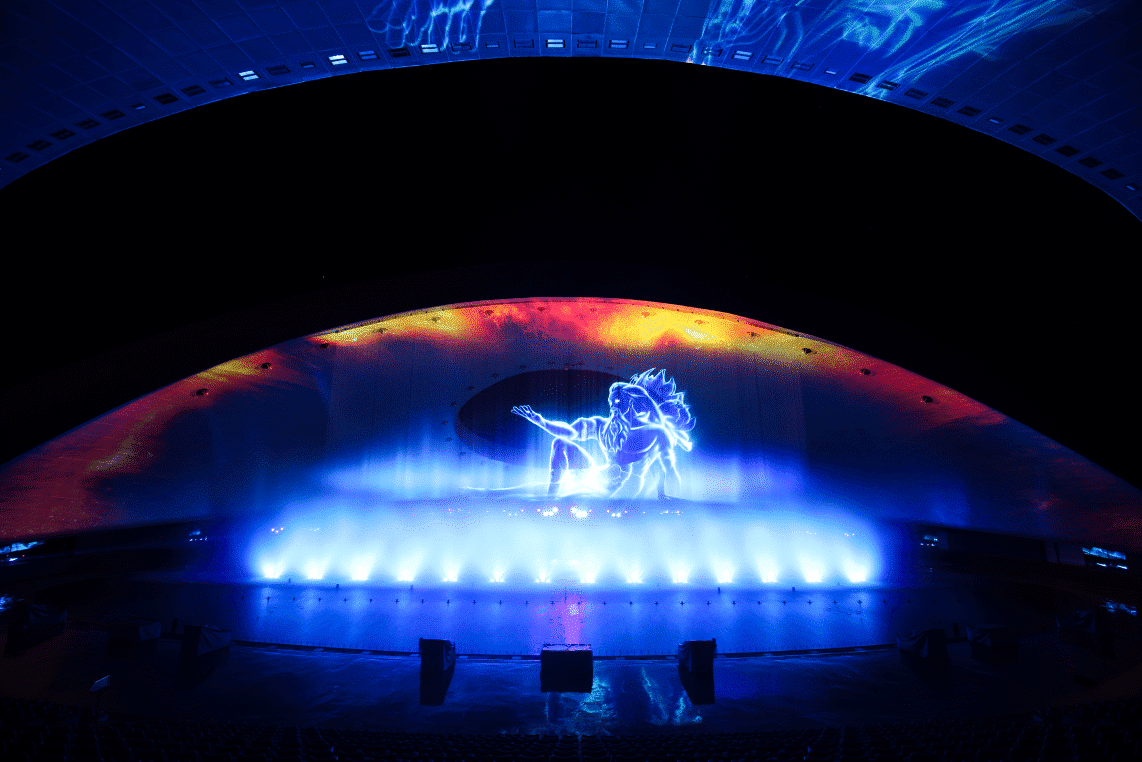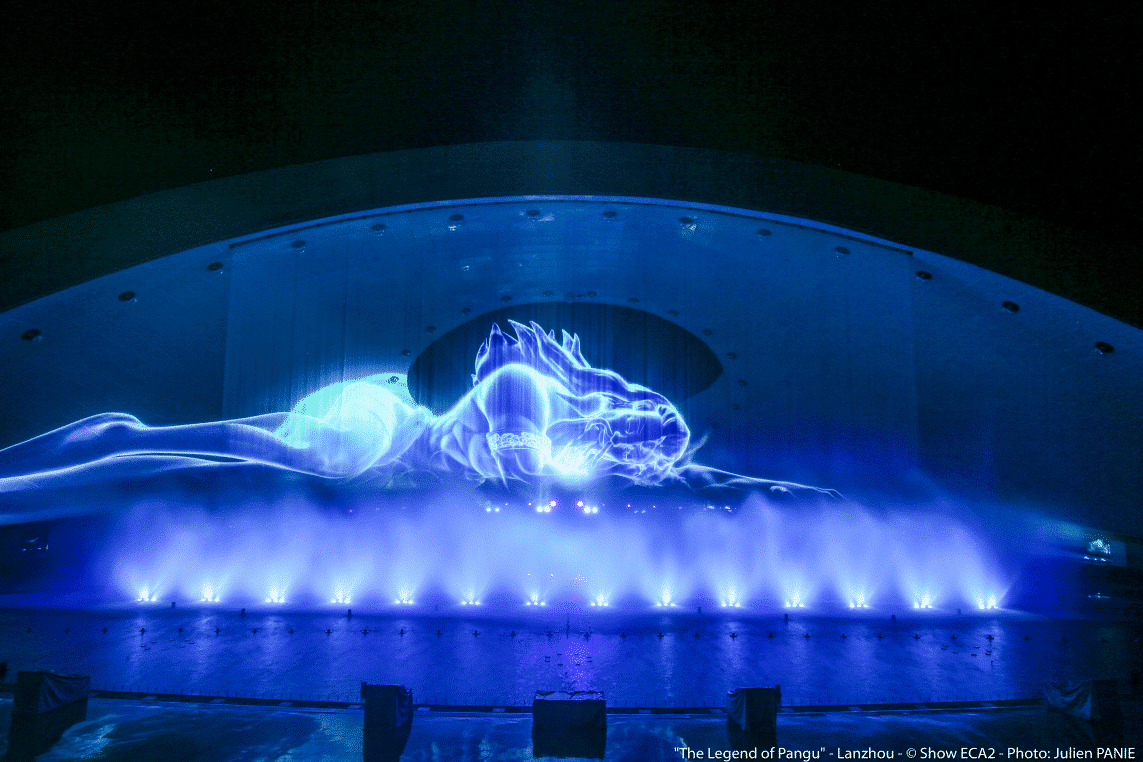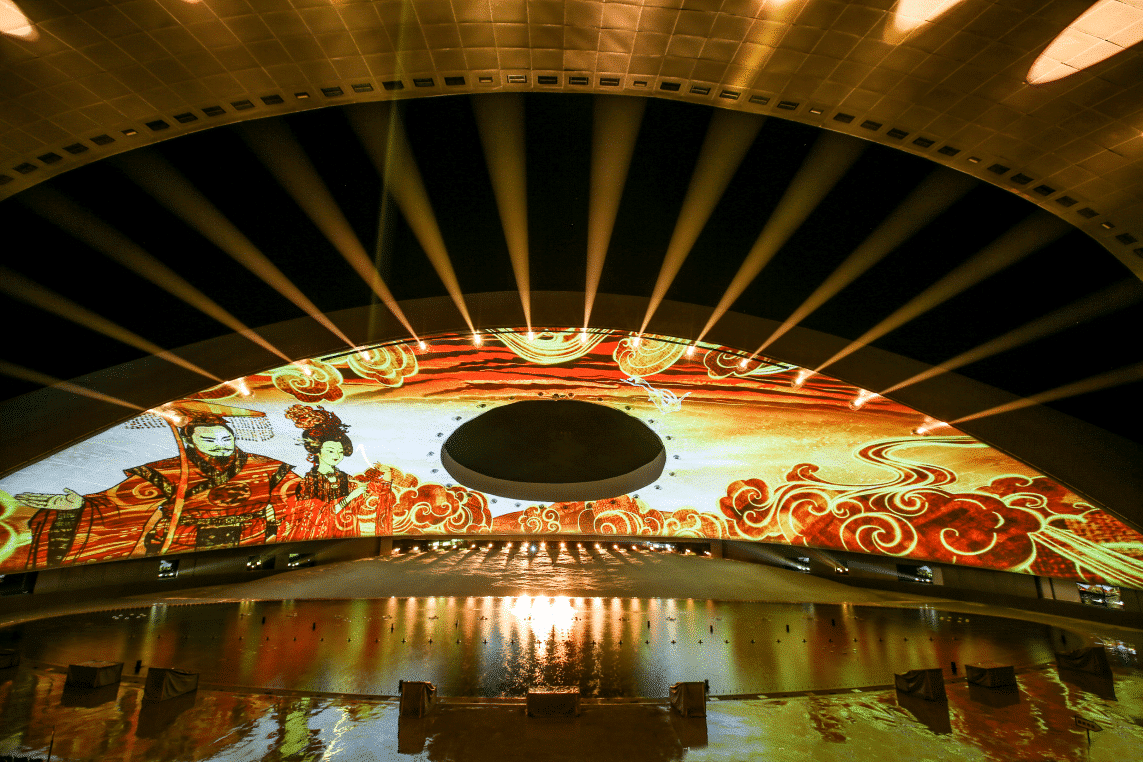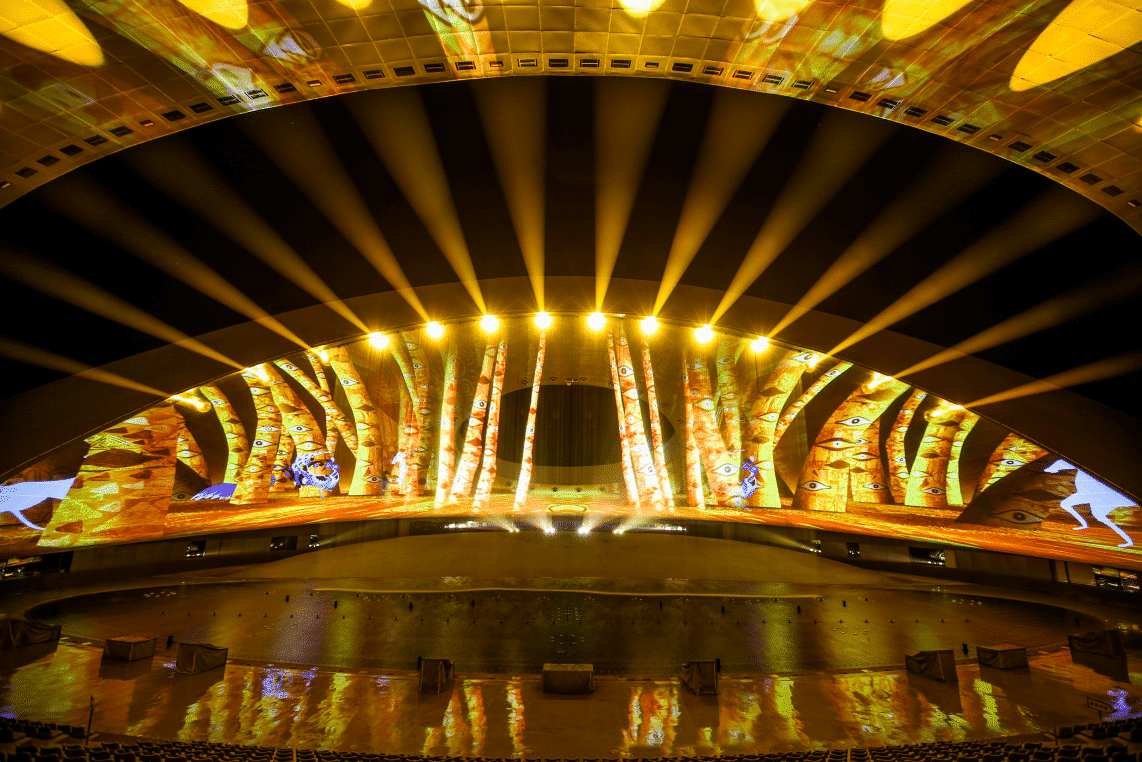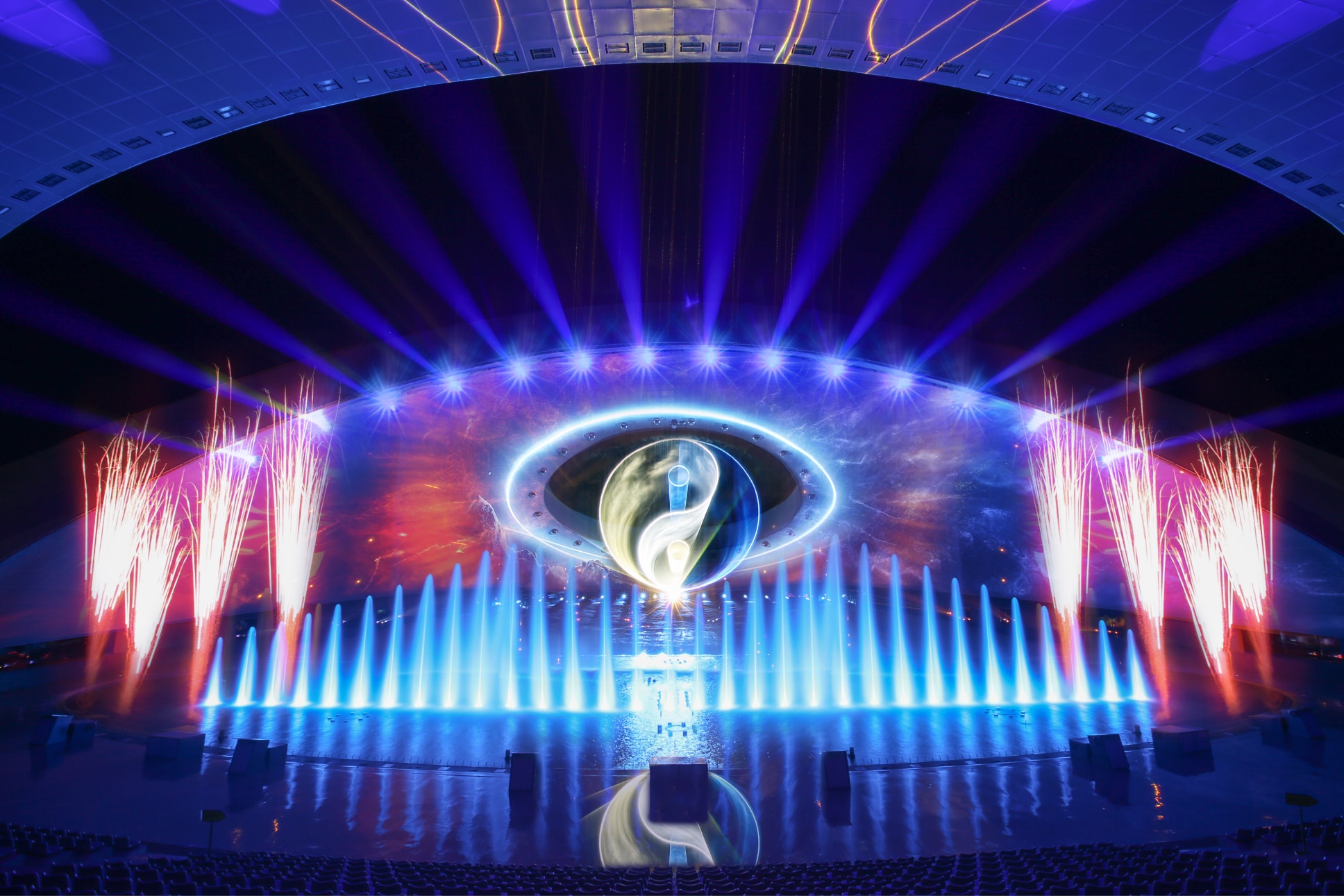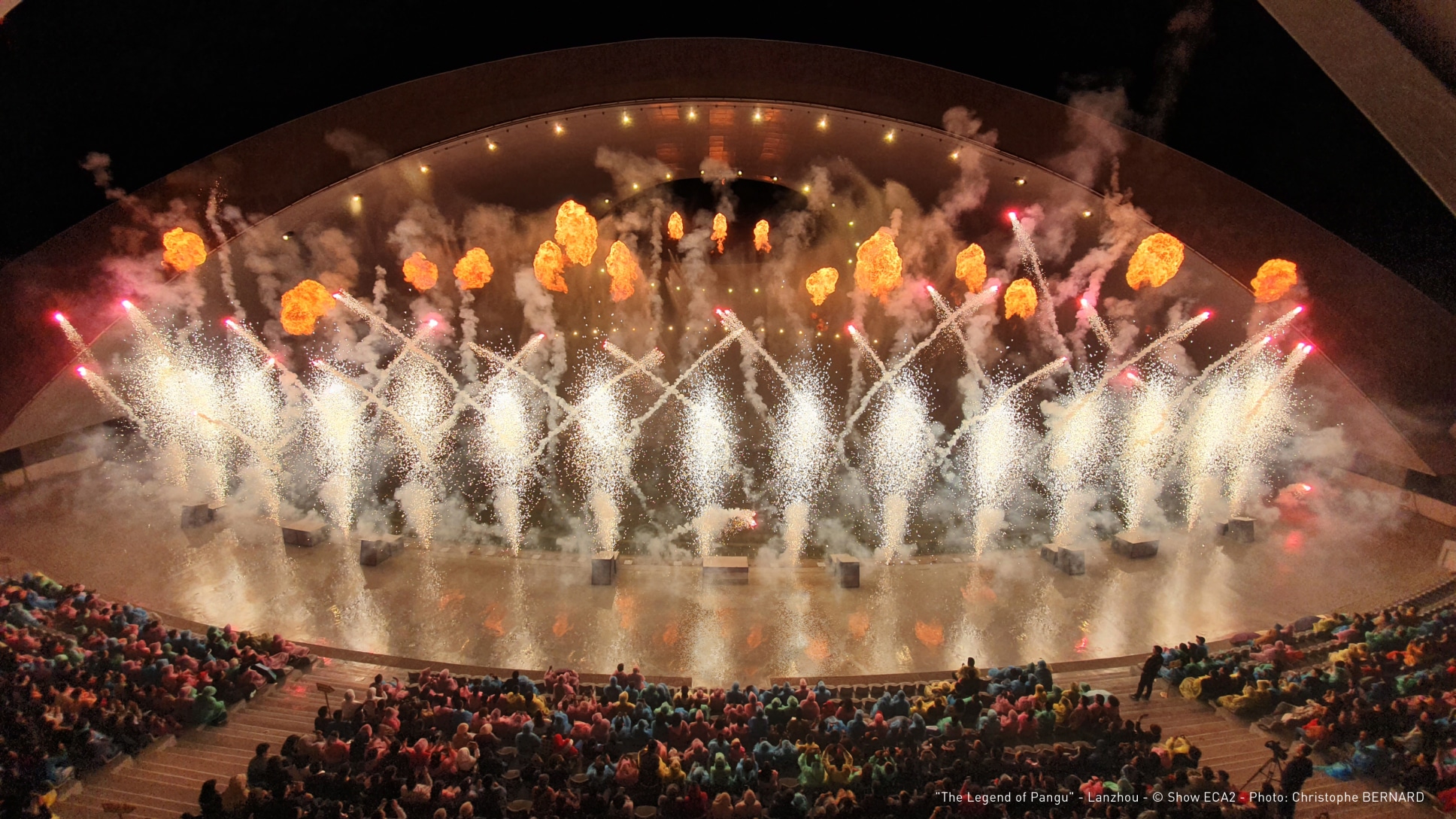 Technologies
3D video mapping
Drones
Fire
Fireworks
Laser
Led
Light
Mechatronic
Music
R&D
Water effects
Water screen & hologram