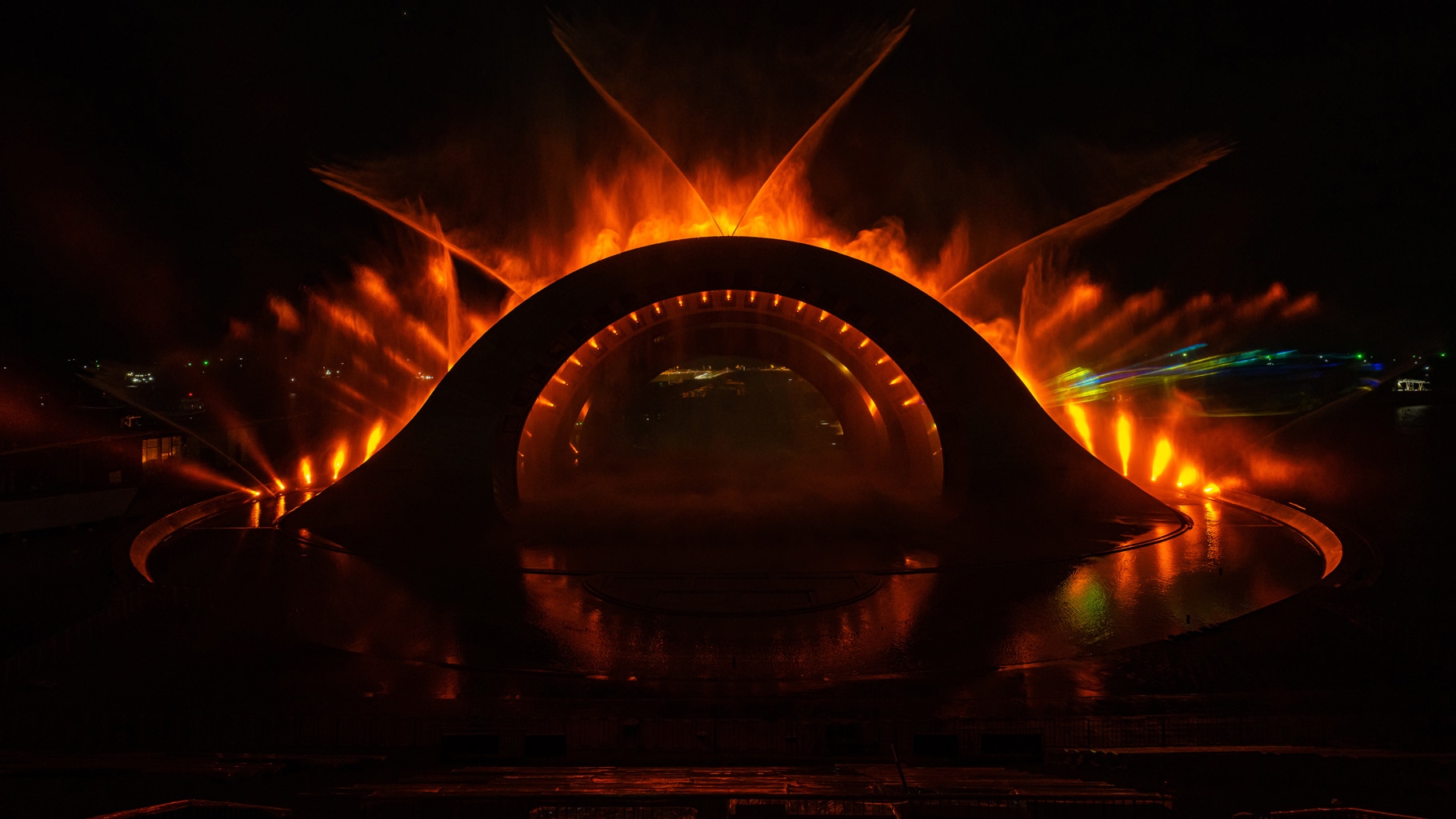 Vietnam redefines multimedia showmanship with "Kiss the Stars," Asia's most monumental world-class seafront spectacular.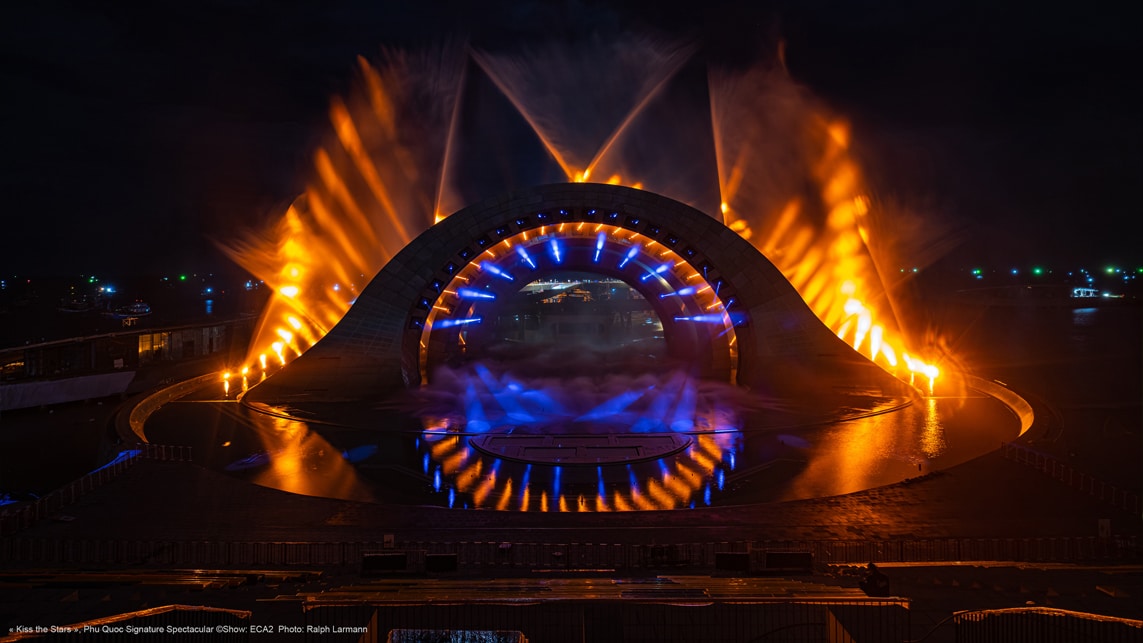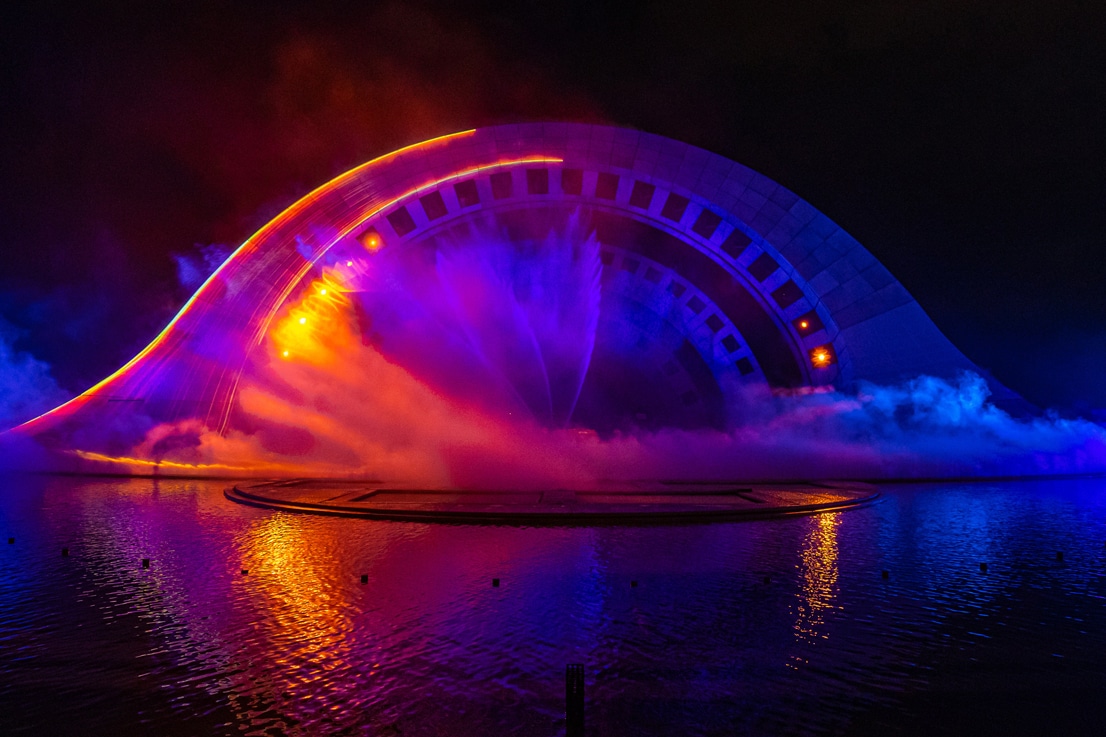 Kiss the Stars attracts millions of spectators from around the world and offers unforgettable moments since
Vietnam welcomes the most amazing permanent water and multimedia show ever seen in Asia. Uniquely staged in Sunset Town, an idyllic resort, it will warm hearts and stun audiences.
On a beautiful stretch of coastline in southern Vietnam, an exceptional destination is being born – within an already outstanding destination. Vietnam's Sun Group has entrusted the spectacular show producer ECA2 to create something truly special on the shores of Phu Quoc. "Kiss the Stars" is the world-class multimedia show that visitors simply cannot ignore. More than a technically gob-smacking feat, operating in seawater and on a monumental scale, it's a show with a warm human heart created around an irresistible love story that spans the galaxy.
CONCEPT
DESIGN
PRODUCTION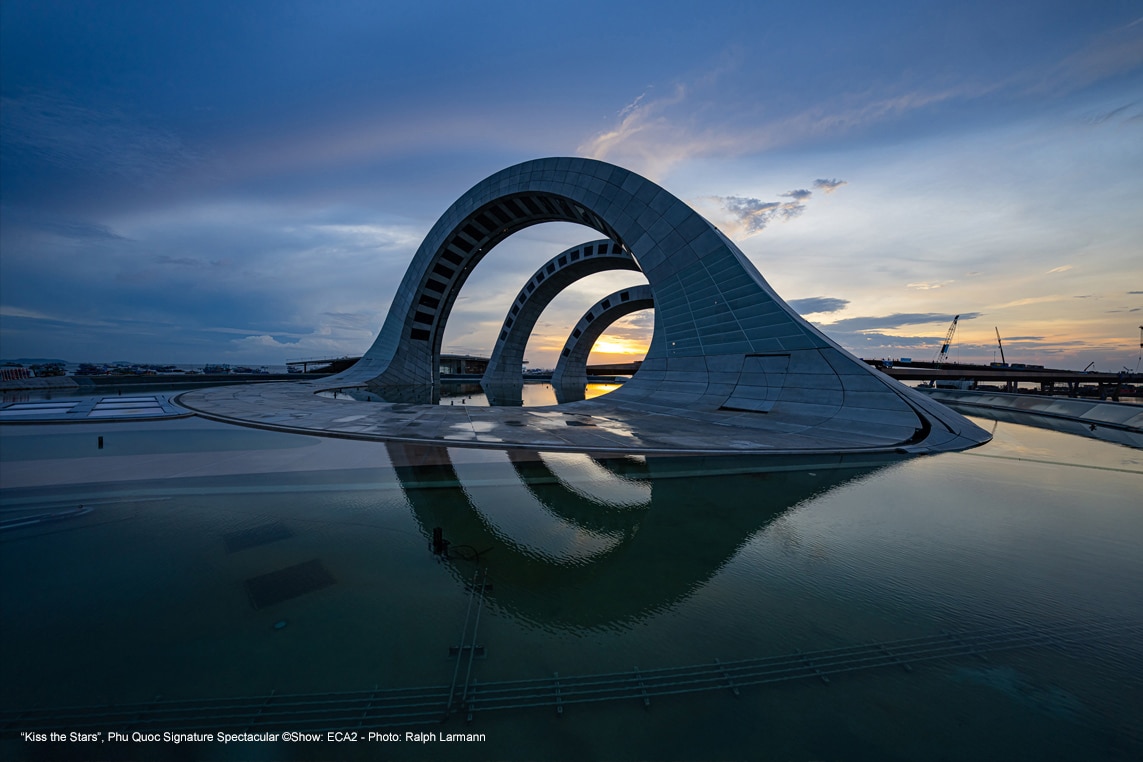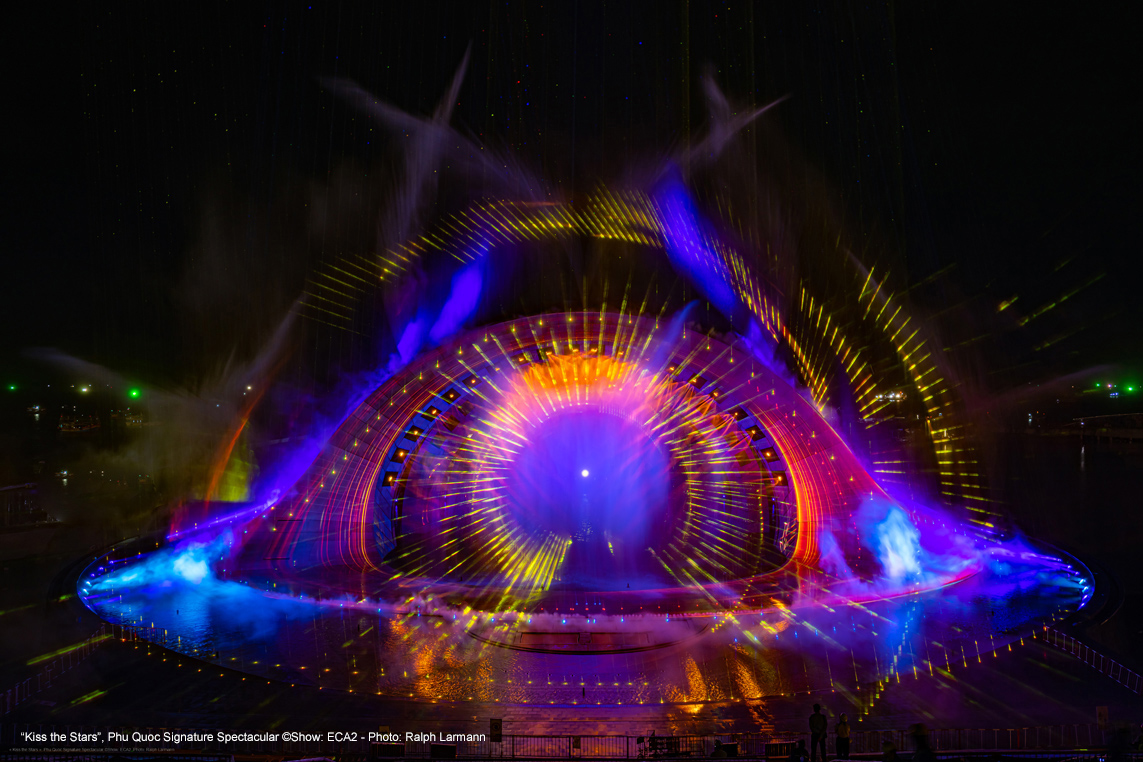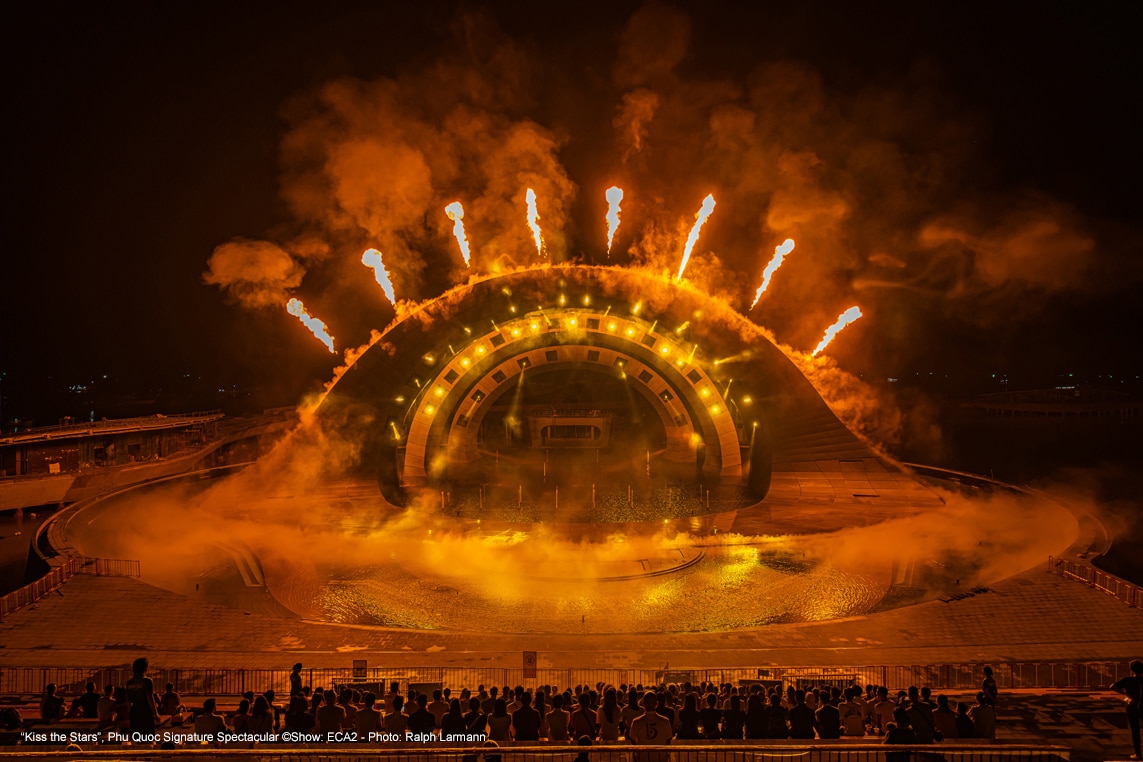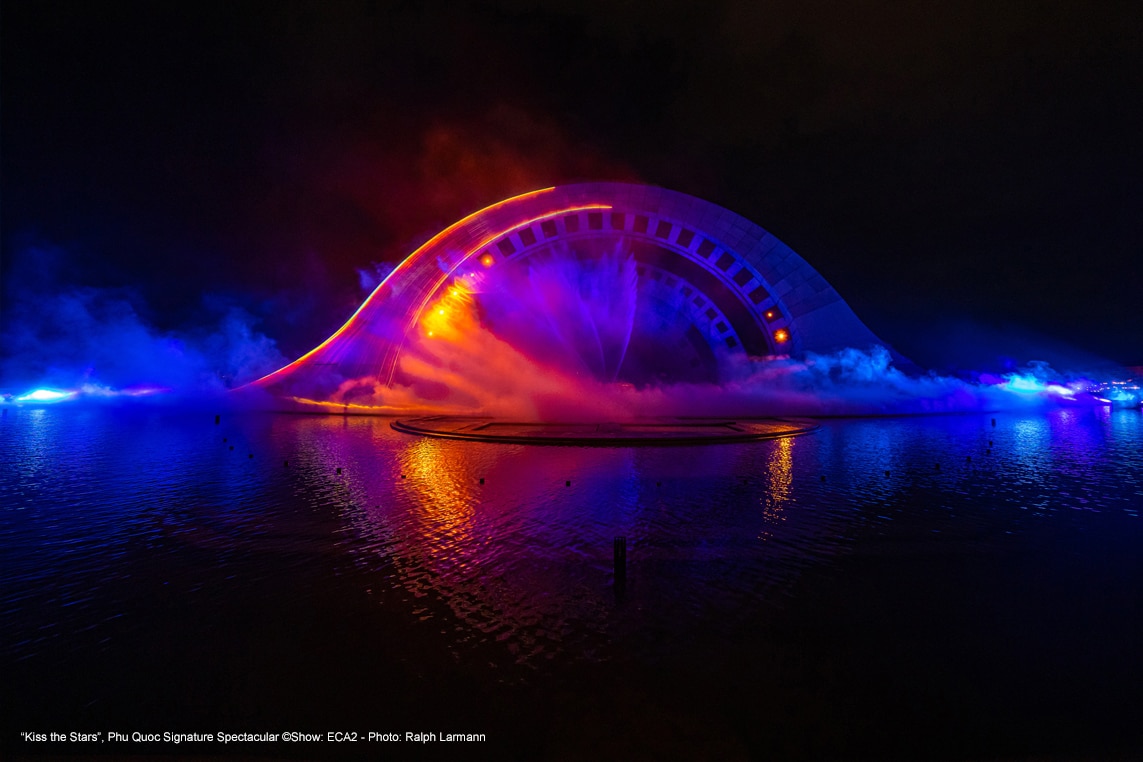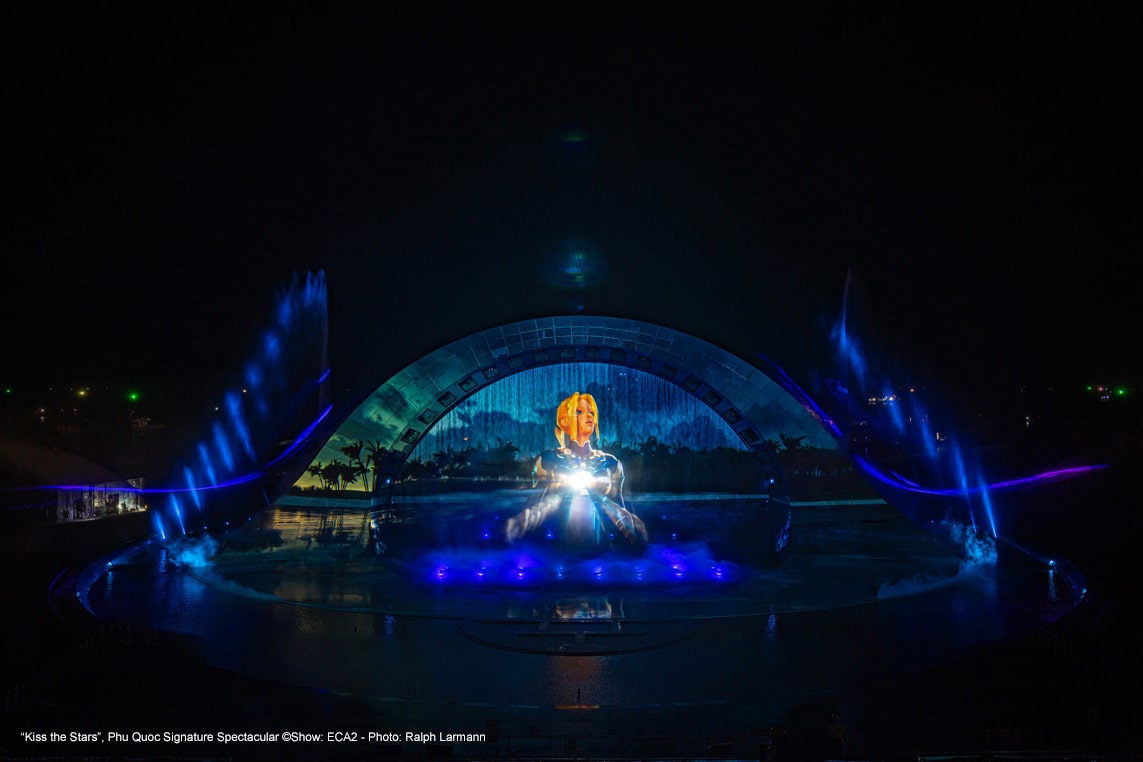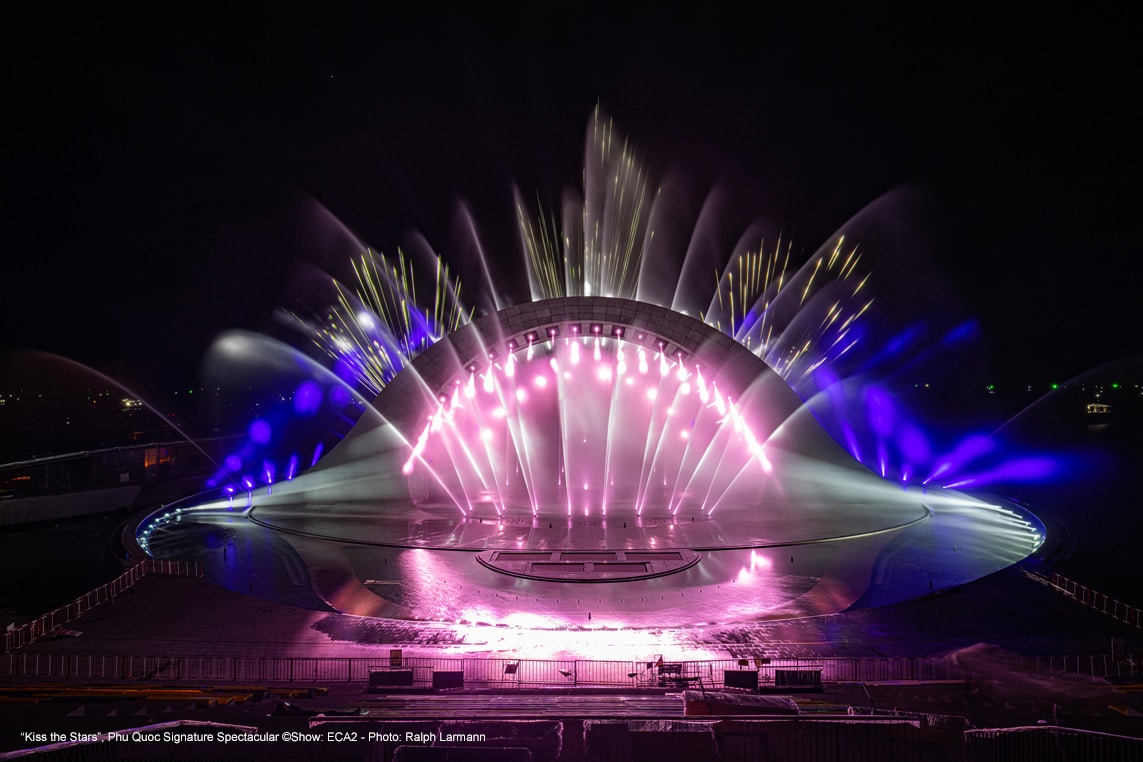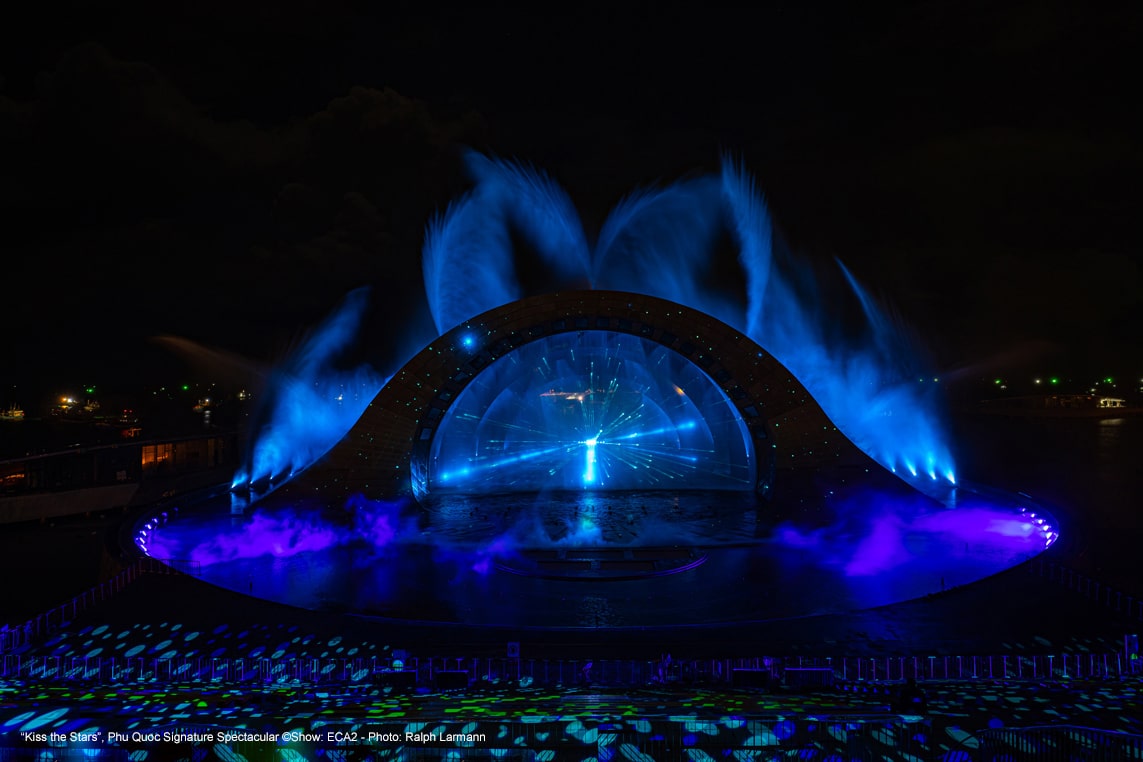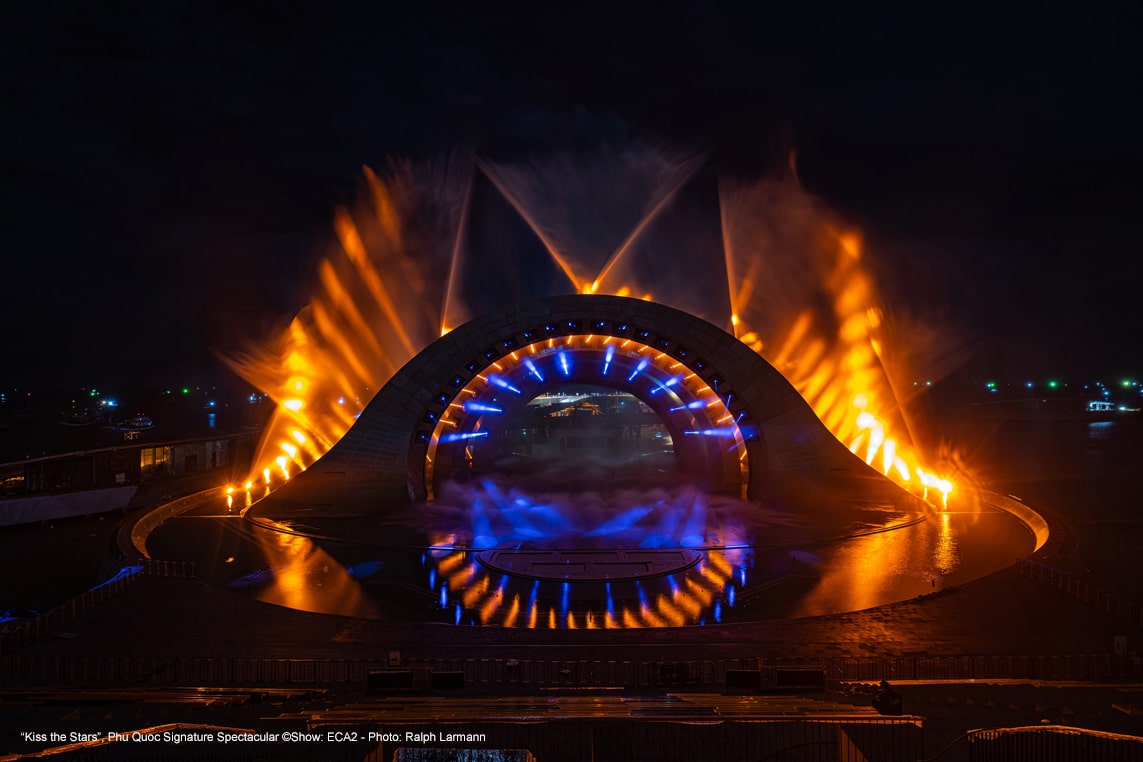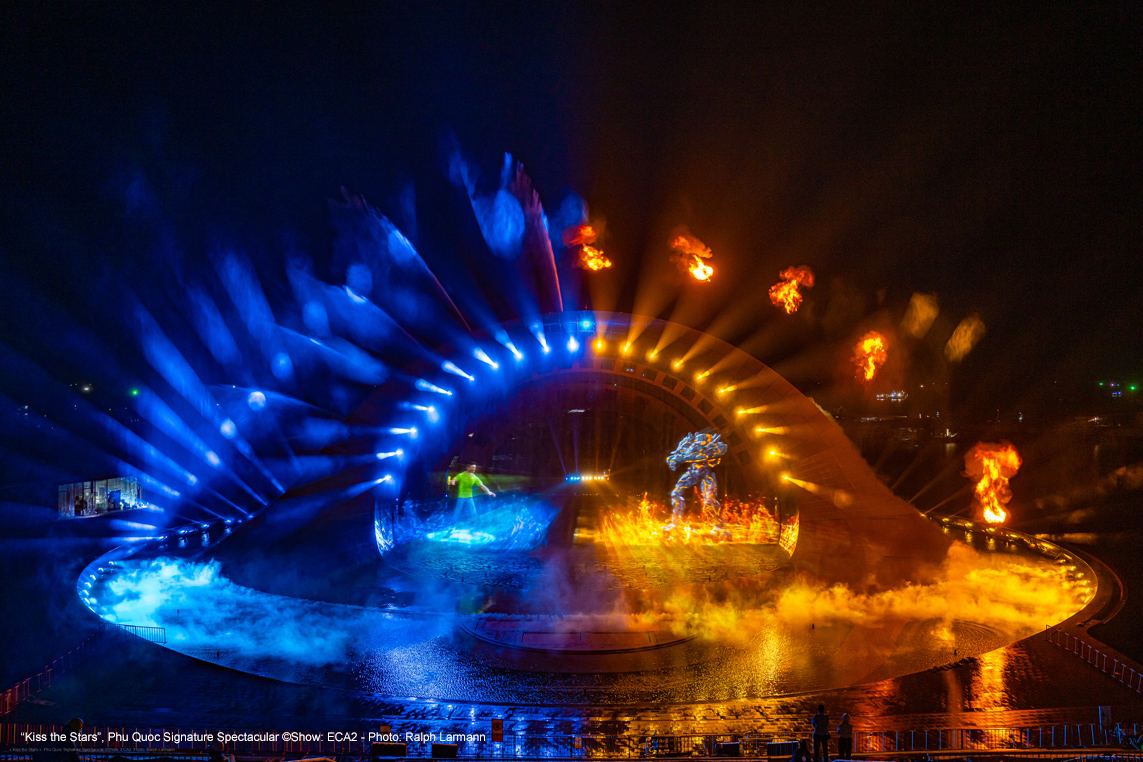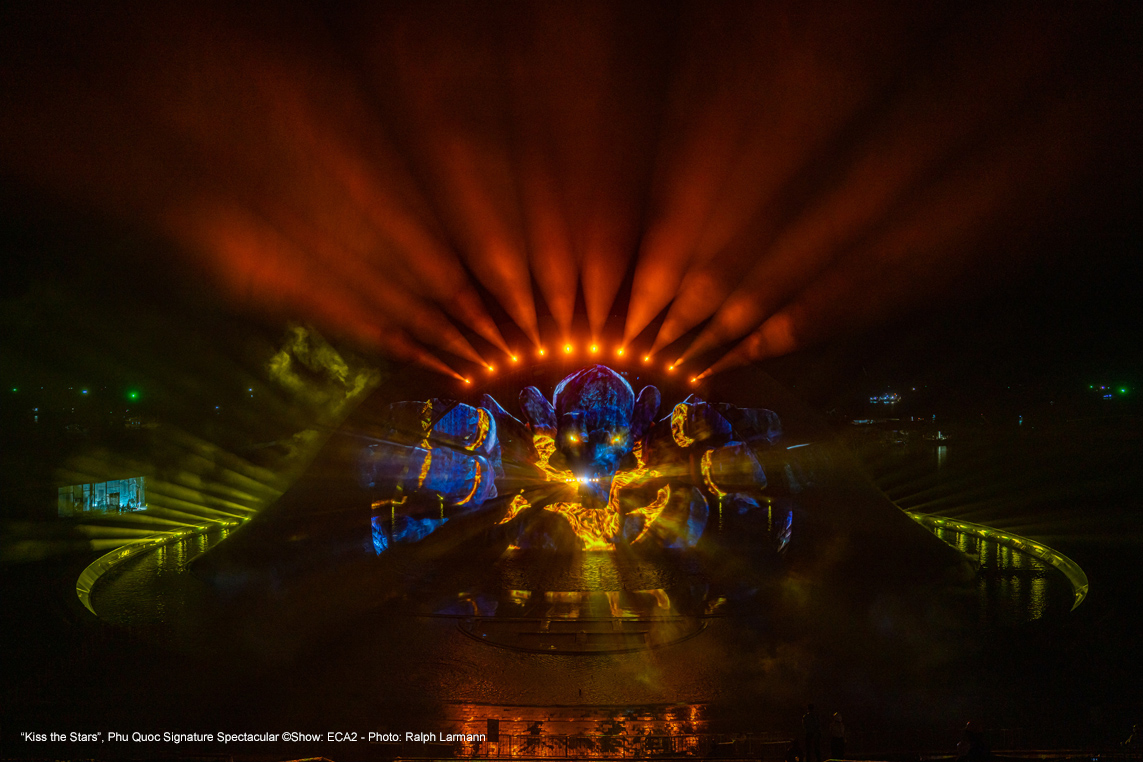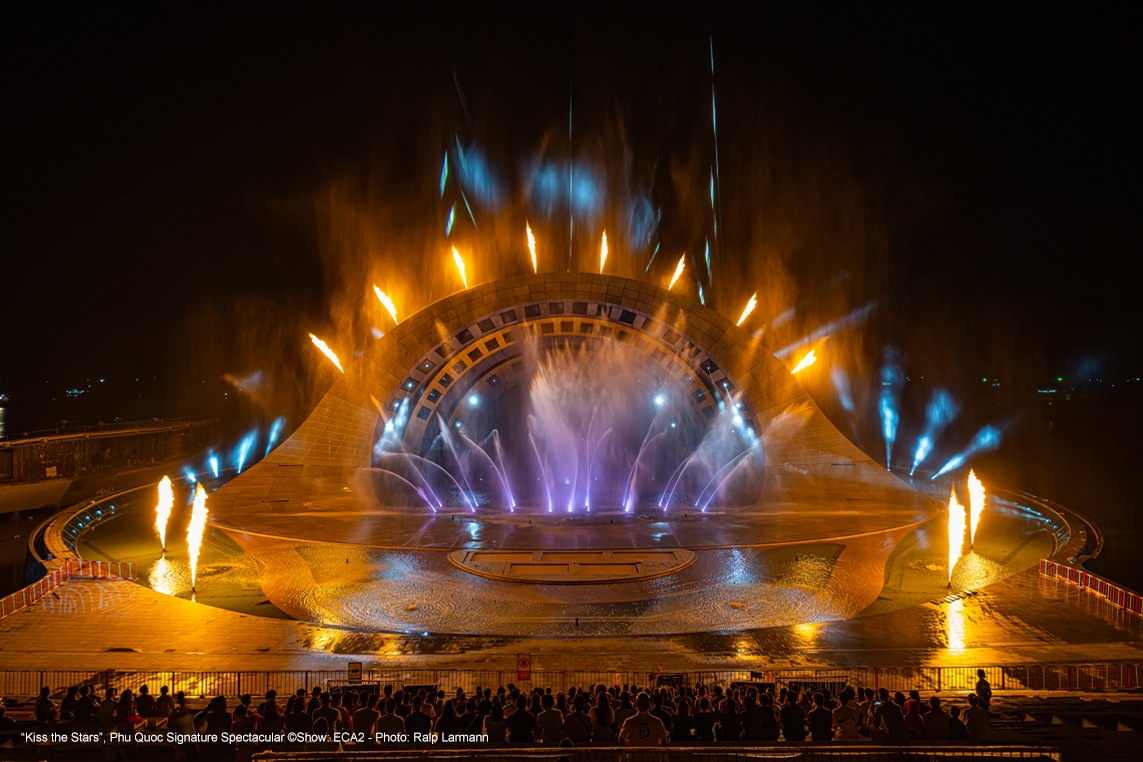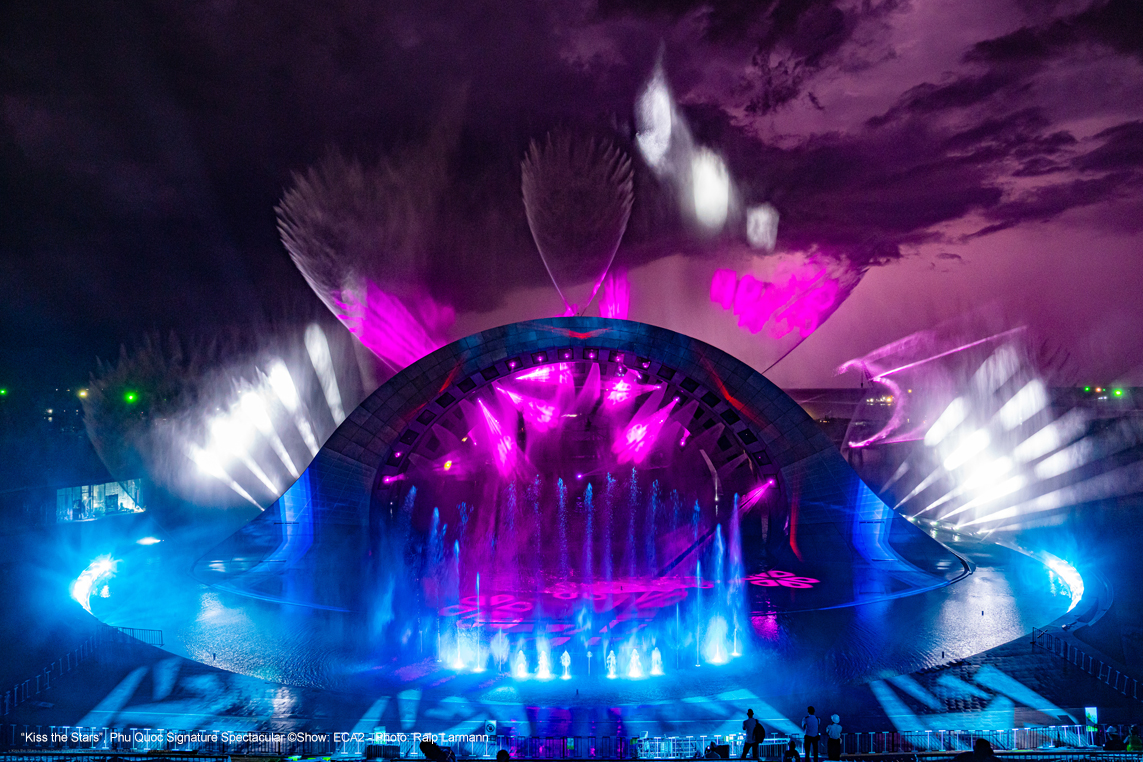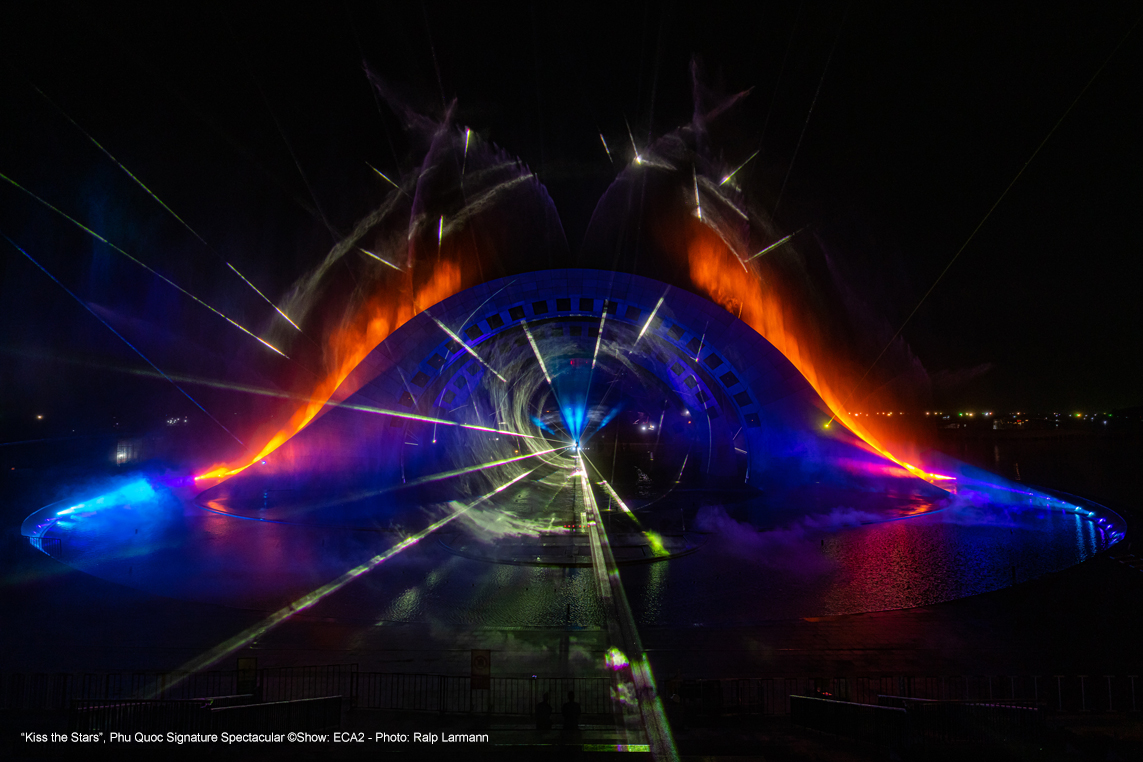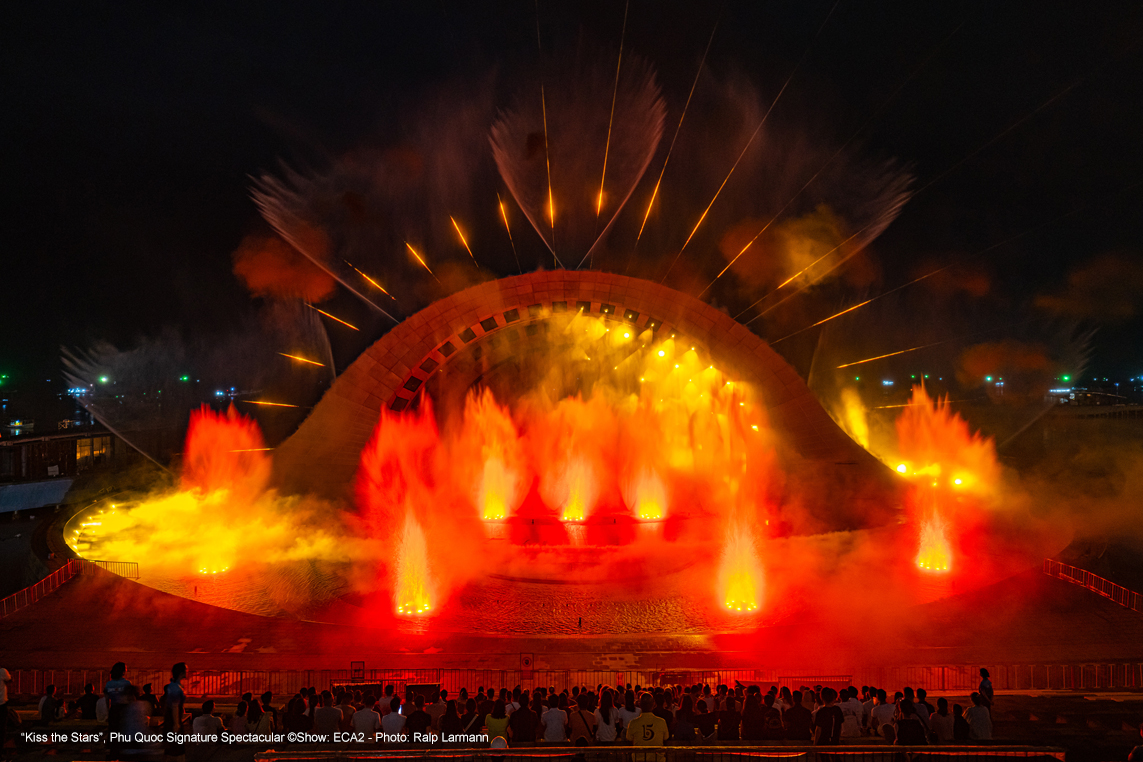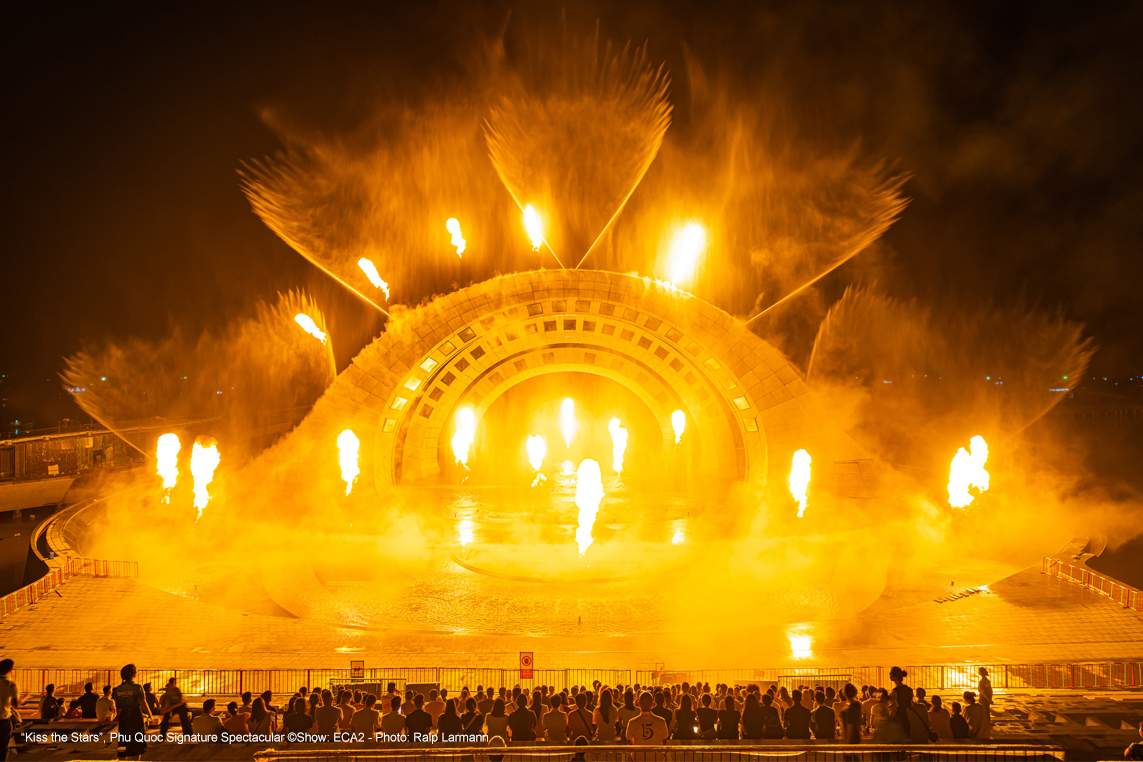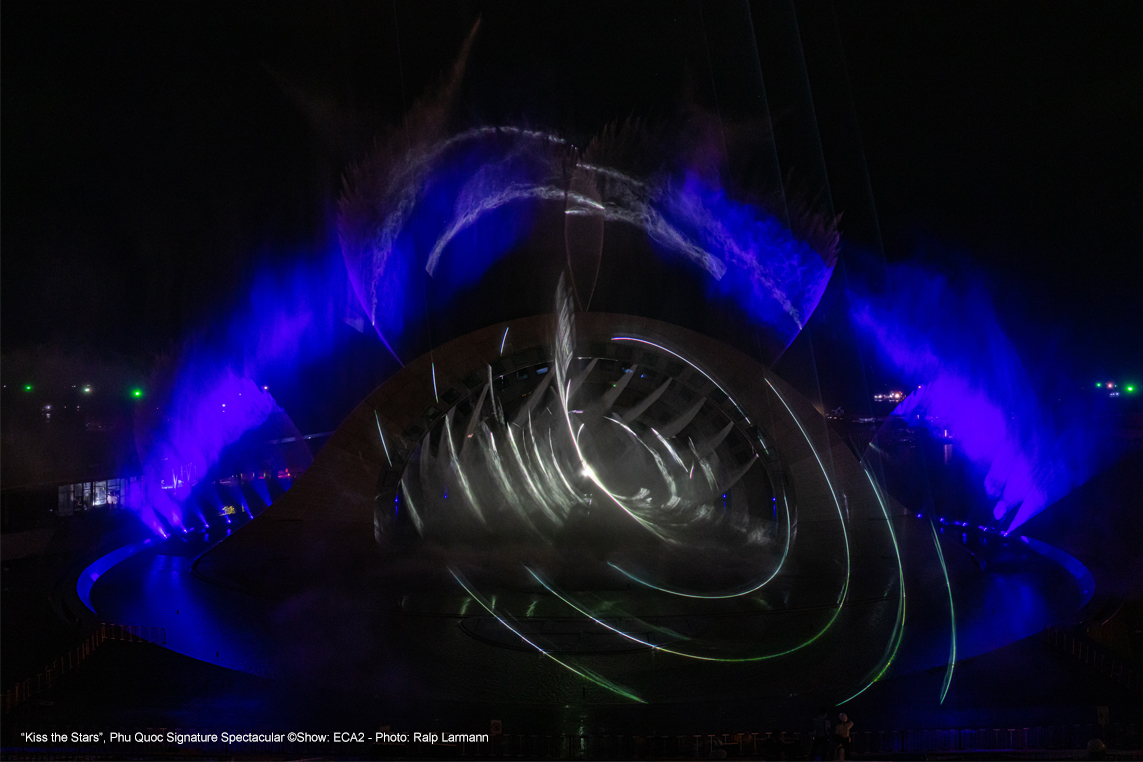 Technologies
3D video mapping
Drones
Fire
Fireworks
Laser
Led
Light
Mechatronic
Music
R&D
Water effects
Water screen & hologram