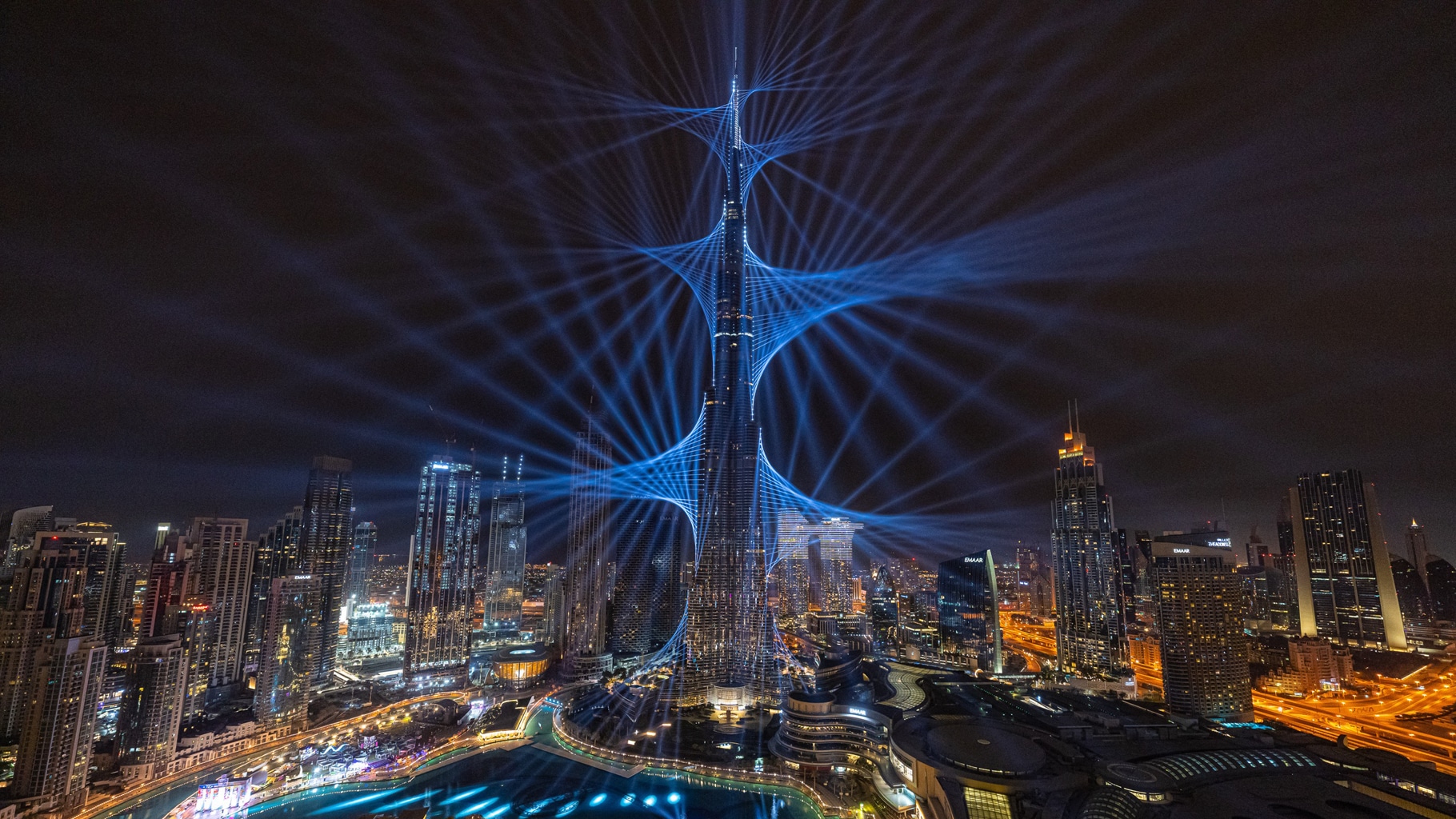 BURJ KHALIFA NYE22
LIGHT LASER SHOW
2021 marked a special moment in the history of the New Year Eve festivities for the United Arab Emirates. Marking the 50th birthday of the UAE founding, ECA2 was approached within a strong desire to make this NYE Show one that will mark the history. Which, in the end, turned out to be the most seen New Year's Eve worldwide.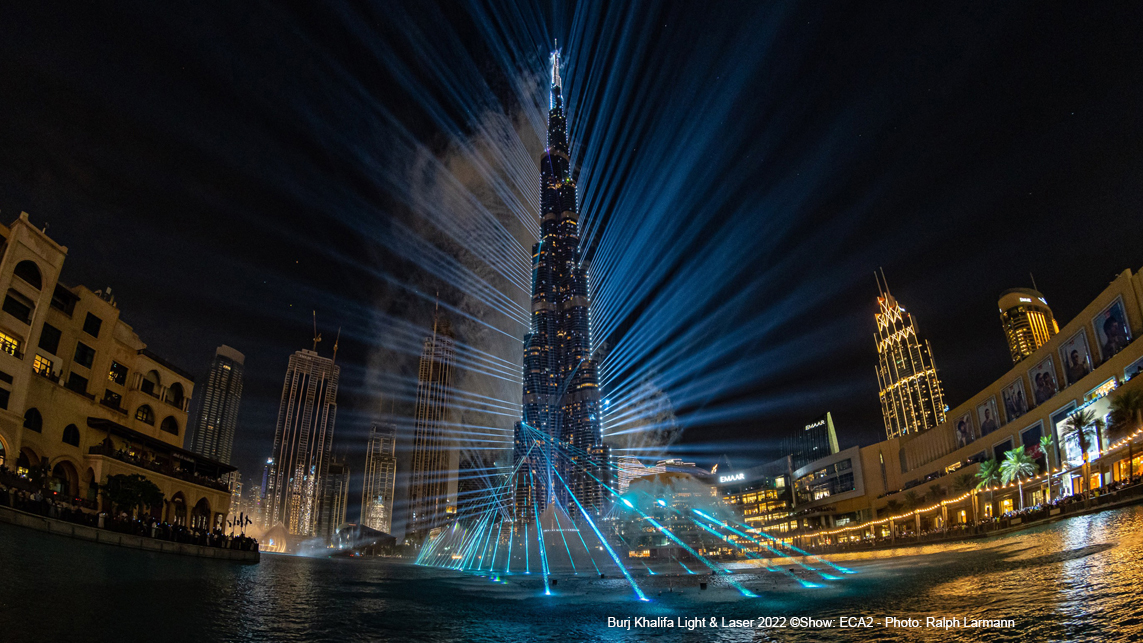 Rising over half a mile into the Dubai sky, the Burj Khalifa always inspires superlatives. Yet on New Year's Eve, we designed and produced a ground-breaking laser and light show that left everyone speechless.
The starry skies of Dubai still resonate with the awe-inspiring spectacle witnessed that night. In record time, we pulled together the seemingly impossible, designing and producing one of the most epic multimedia celebrations ever in just 3 months. Yet simplicity was never the aim of the game. Indeed, we had to reinvent many technical aspects to coordinate a vast array of technologies not only to make the Burj Khalifa Tower light up the city like never before, but to achieve artistic choreography in interaction with the nearby landmark Dubai Fountain.
SHOW EXECUTIVE PRODUCTION
ARTISTIC PRODUCTION
EQUIPMENT SUPPLY
PROGRAMMING
INSTALLATION
OPERATION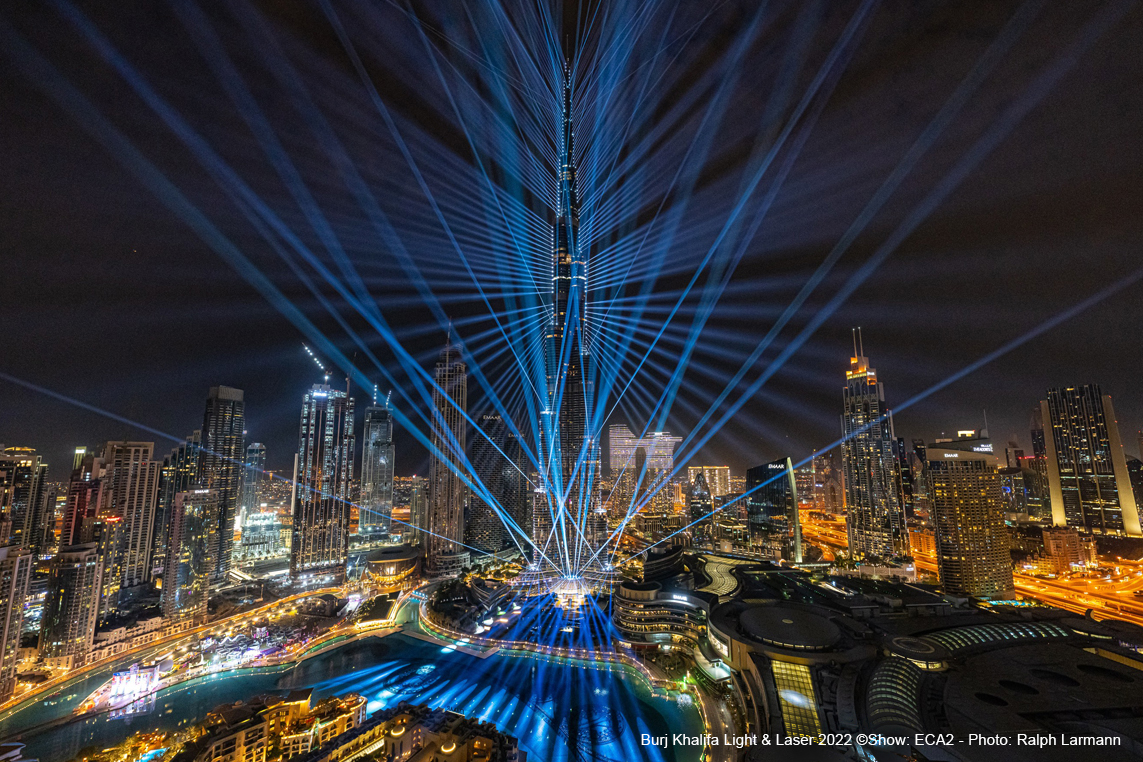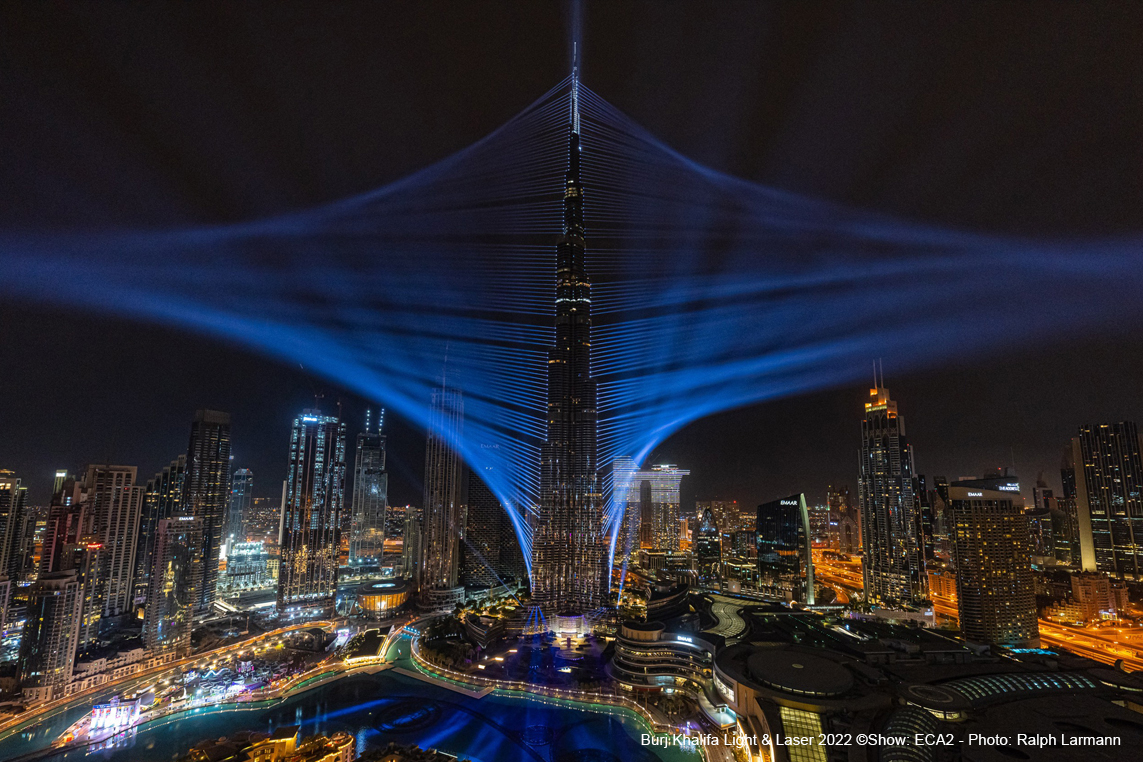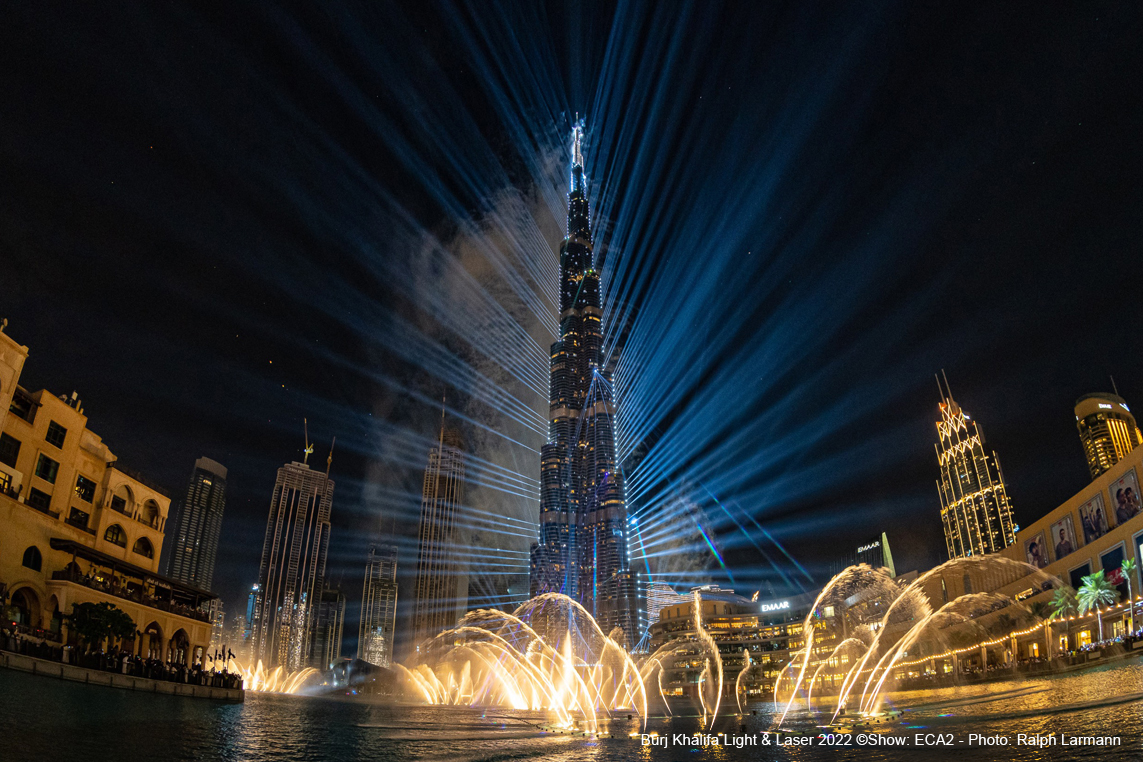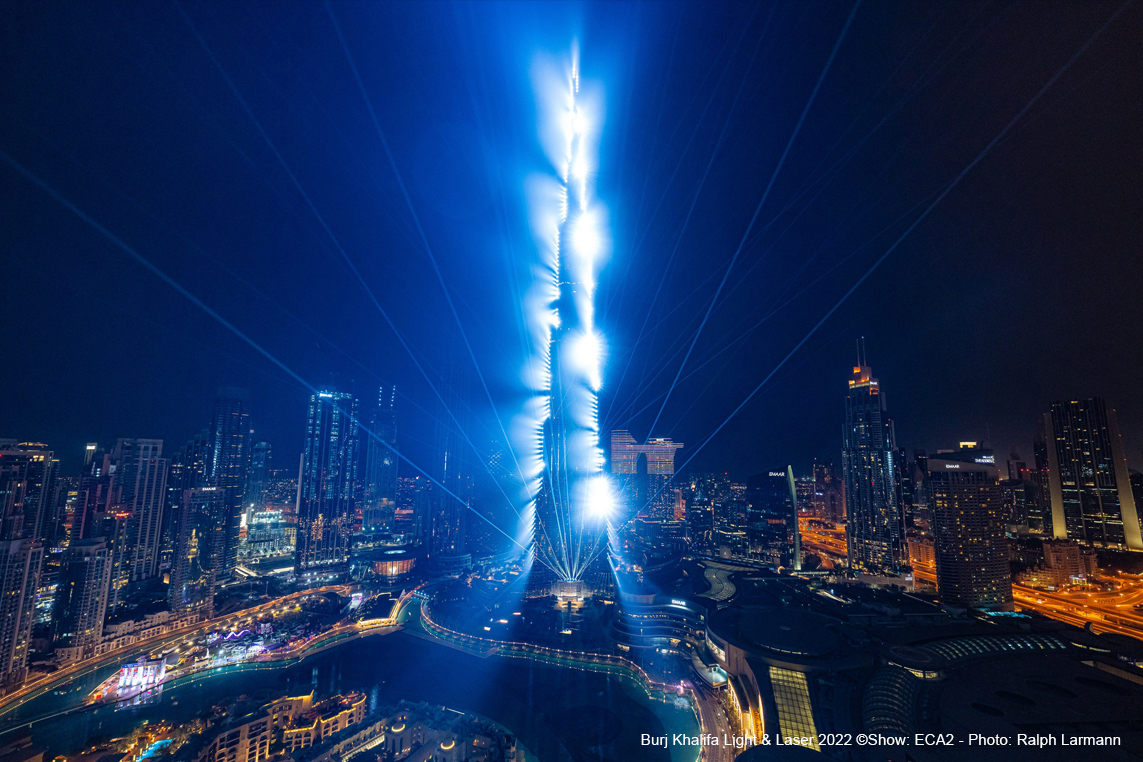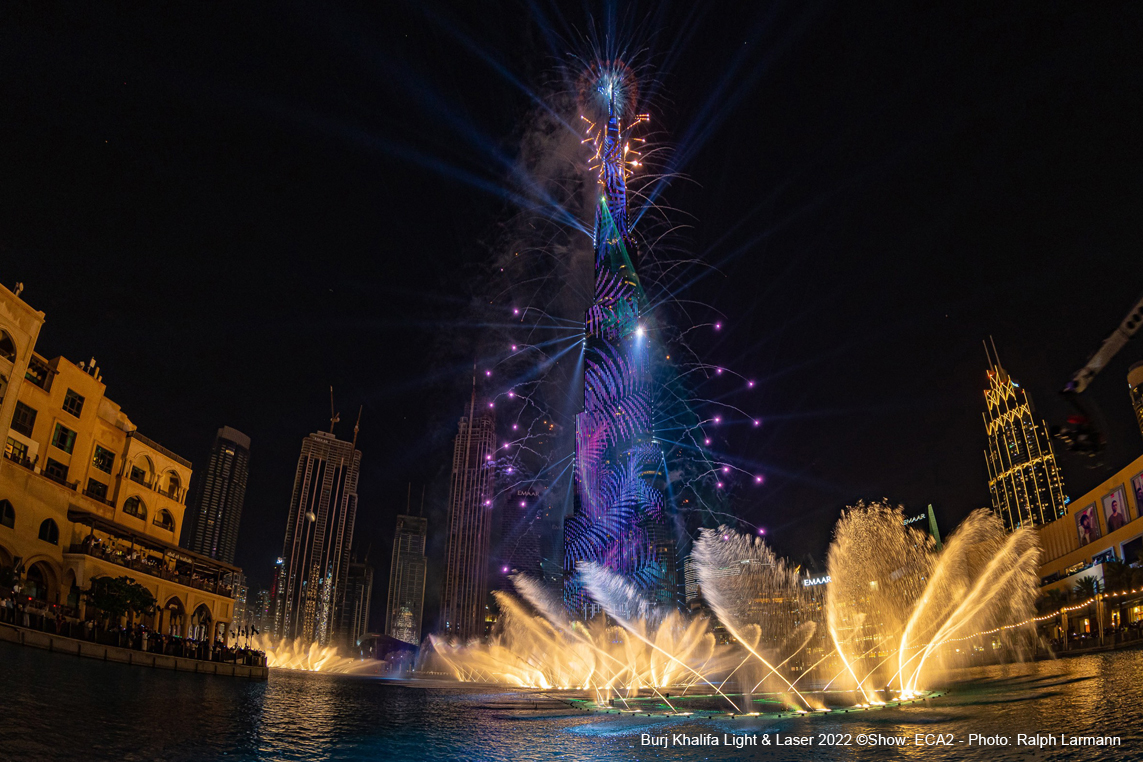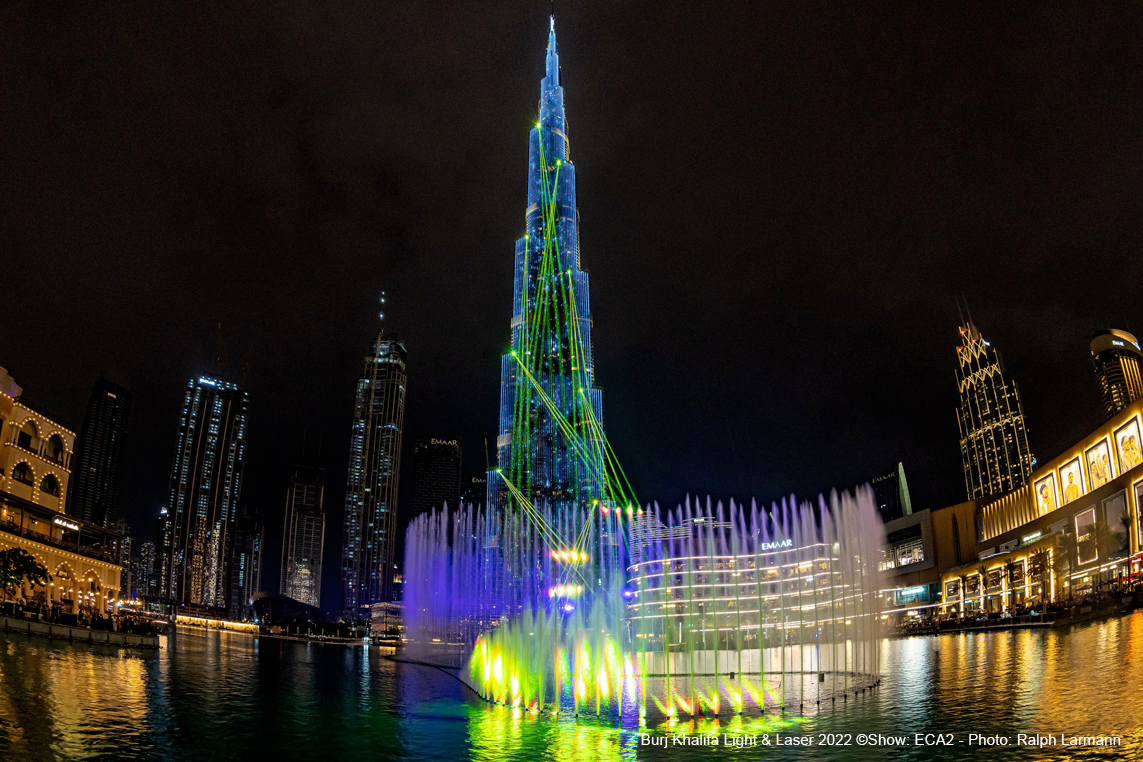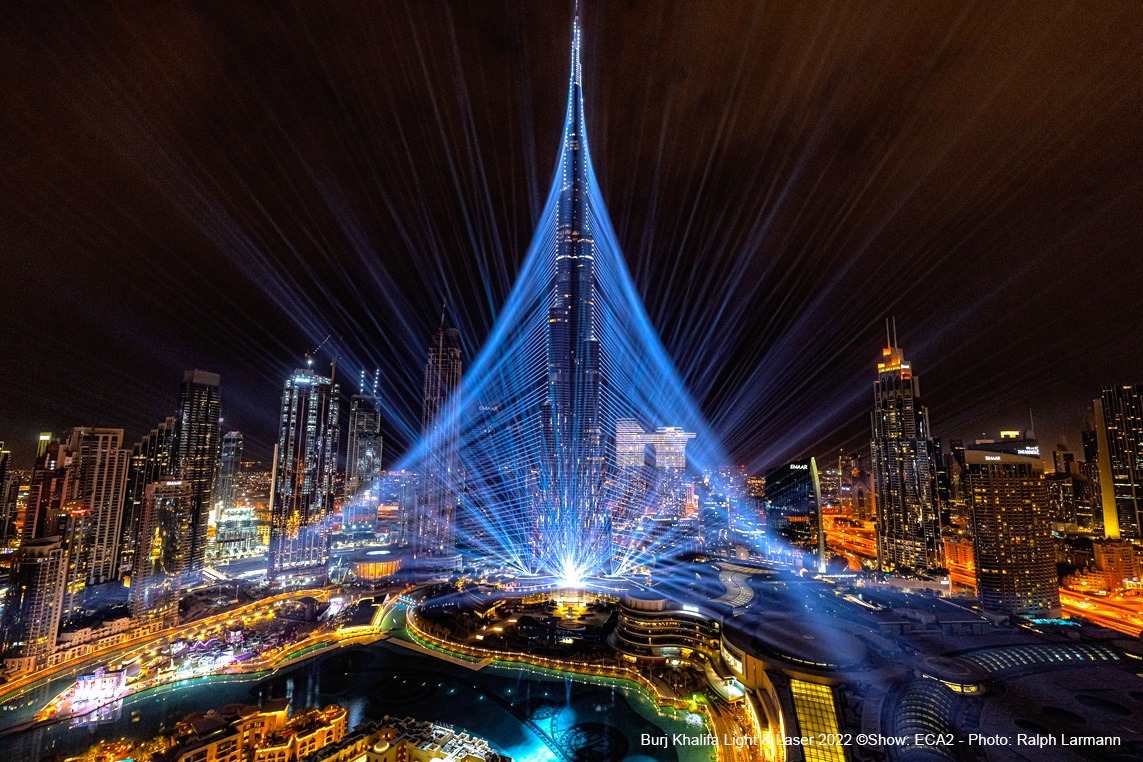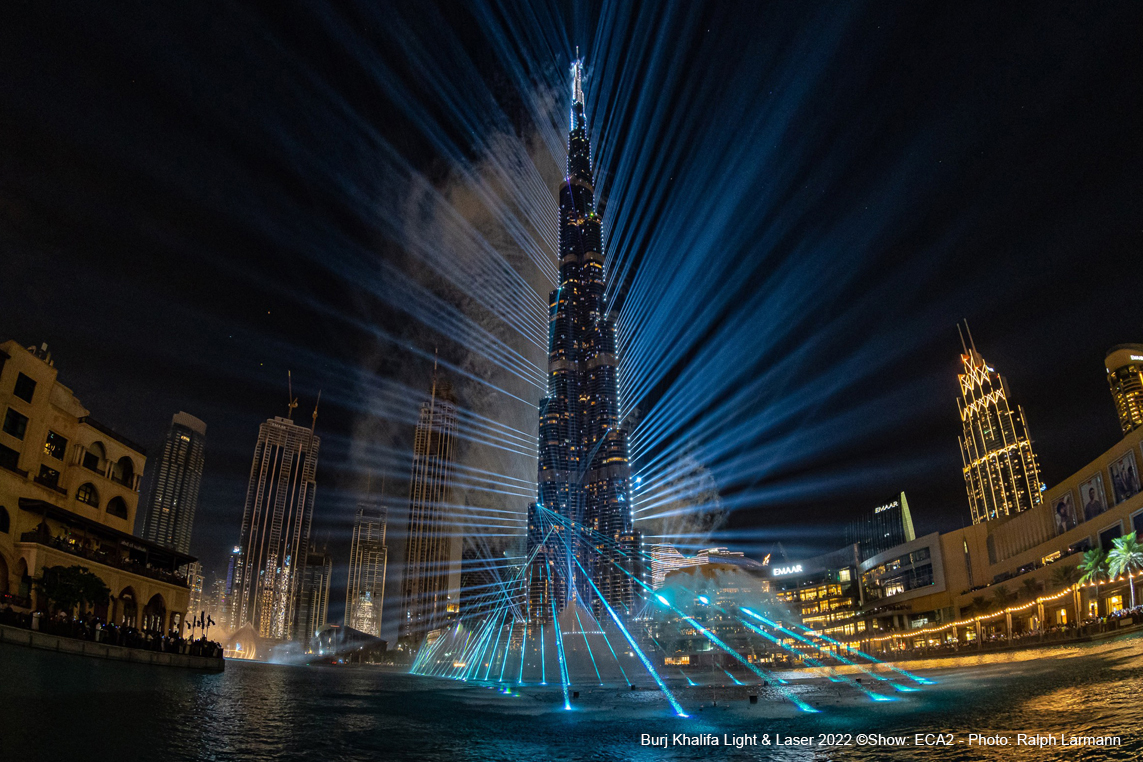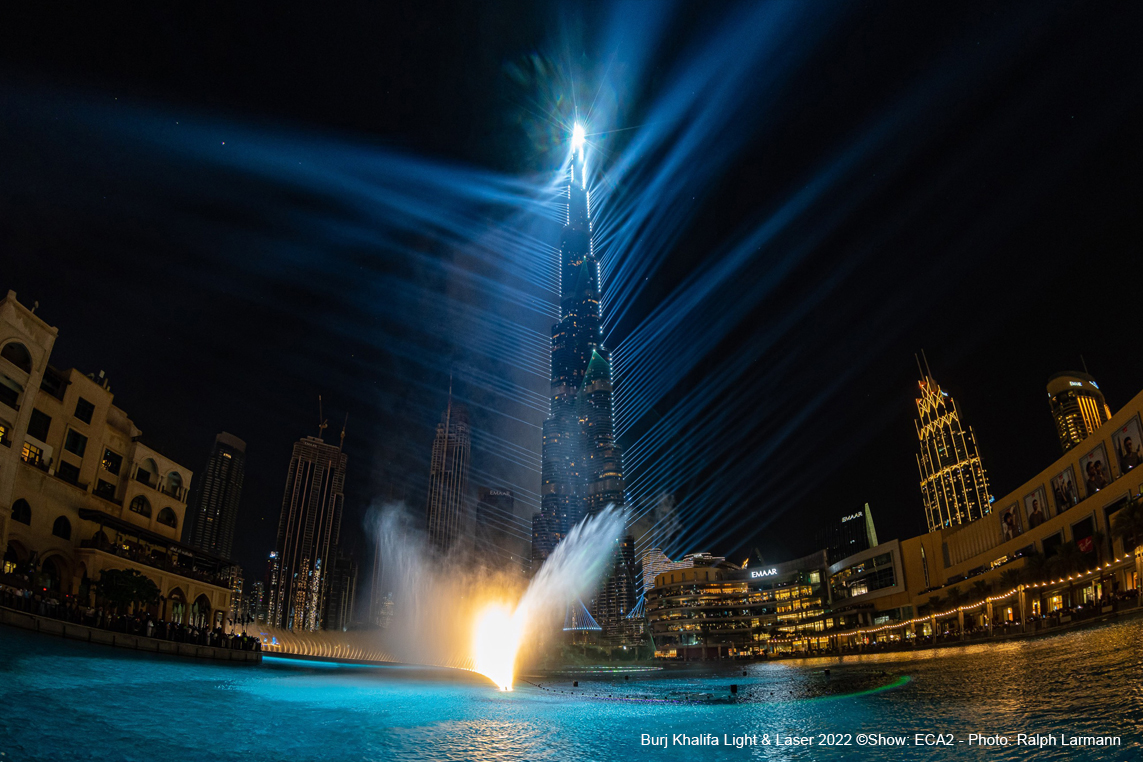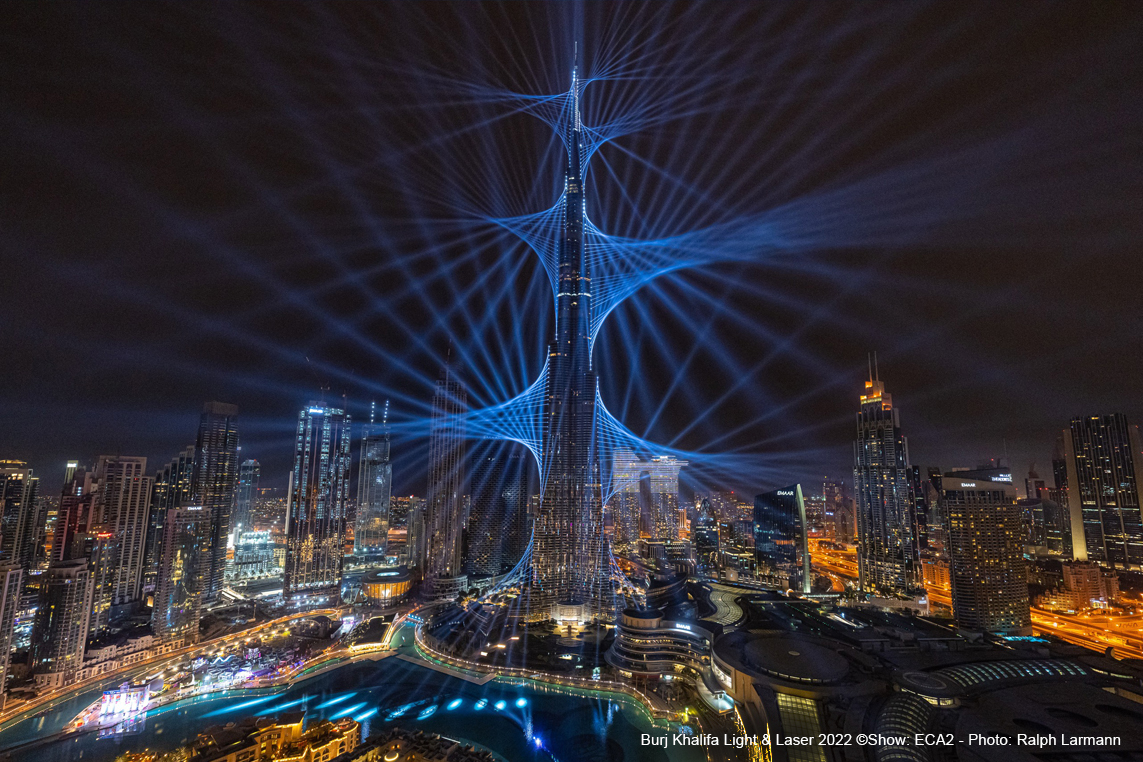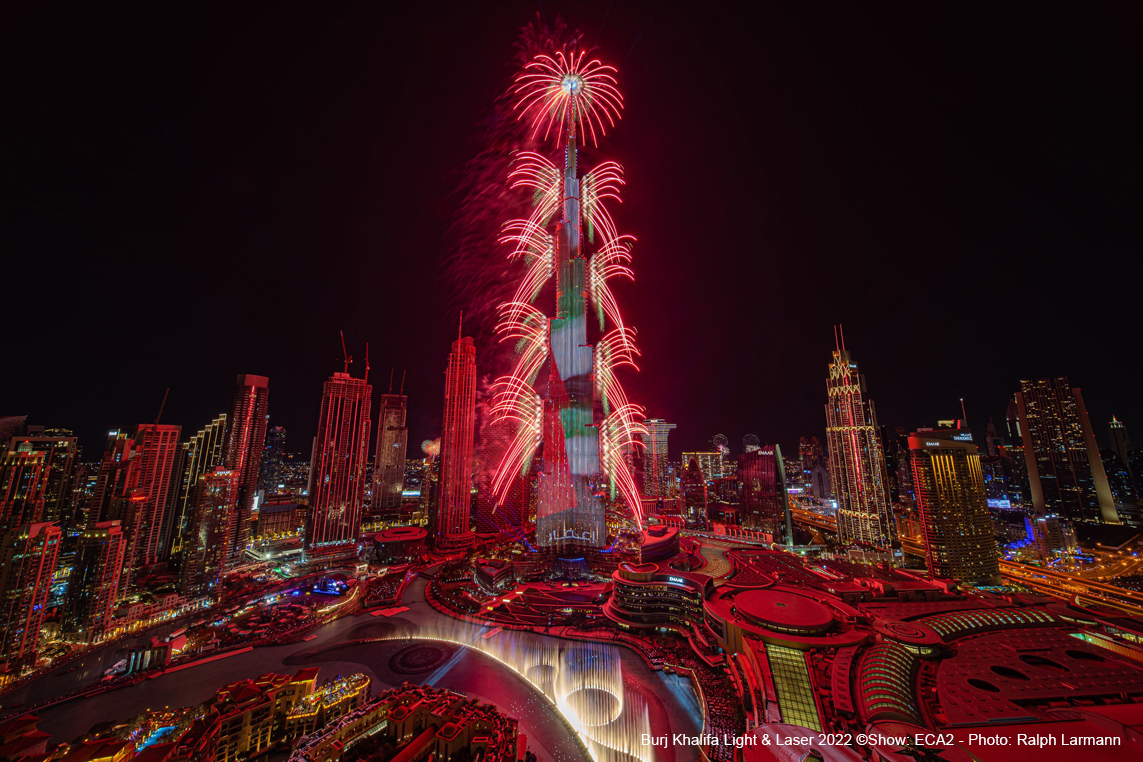 Technologies
3D video mapping
Drones
Fire
Fireworks
Laser
Led
Light
Mechatronic
Music
R&D
Water effects
Water screen & hologram