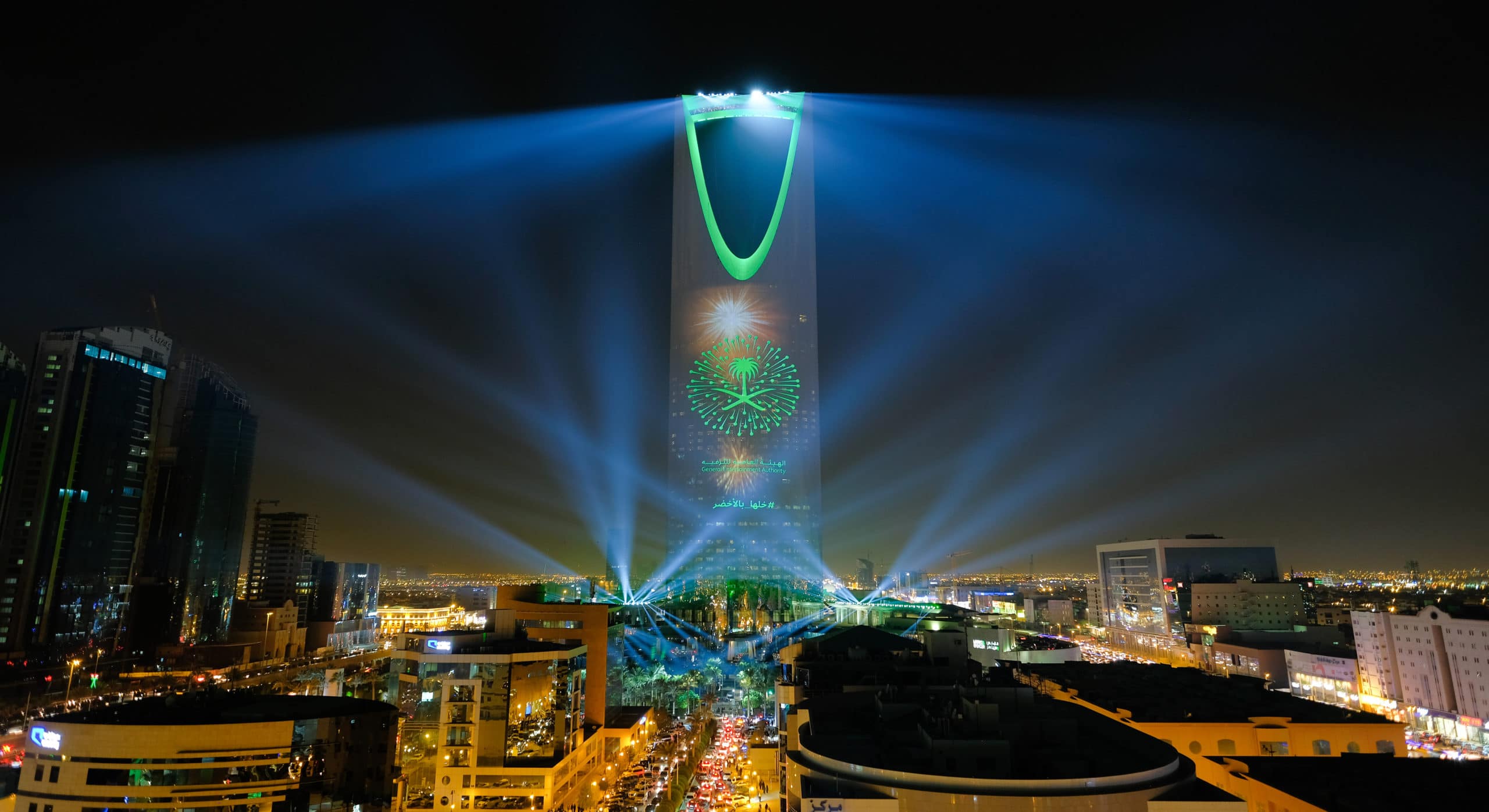 KINGDOM OF
SAUDI ARABIA
NATIONAL DAY
To celebrate its 87th National Day, Saudi Arabia's General Entertainment Authority asked Comeanddo and ECA2 to sublimate 
the iconic Kingdom Center tower located in the center of Riyadh.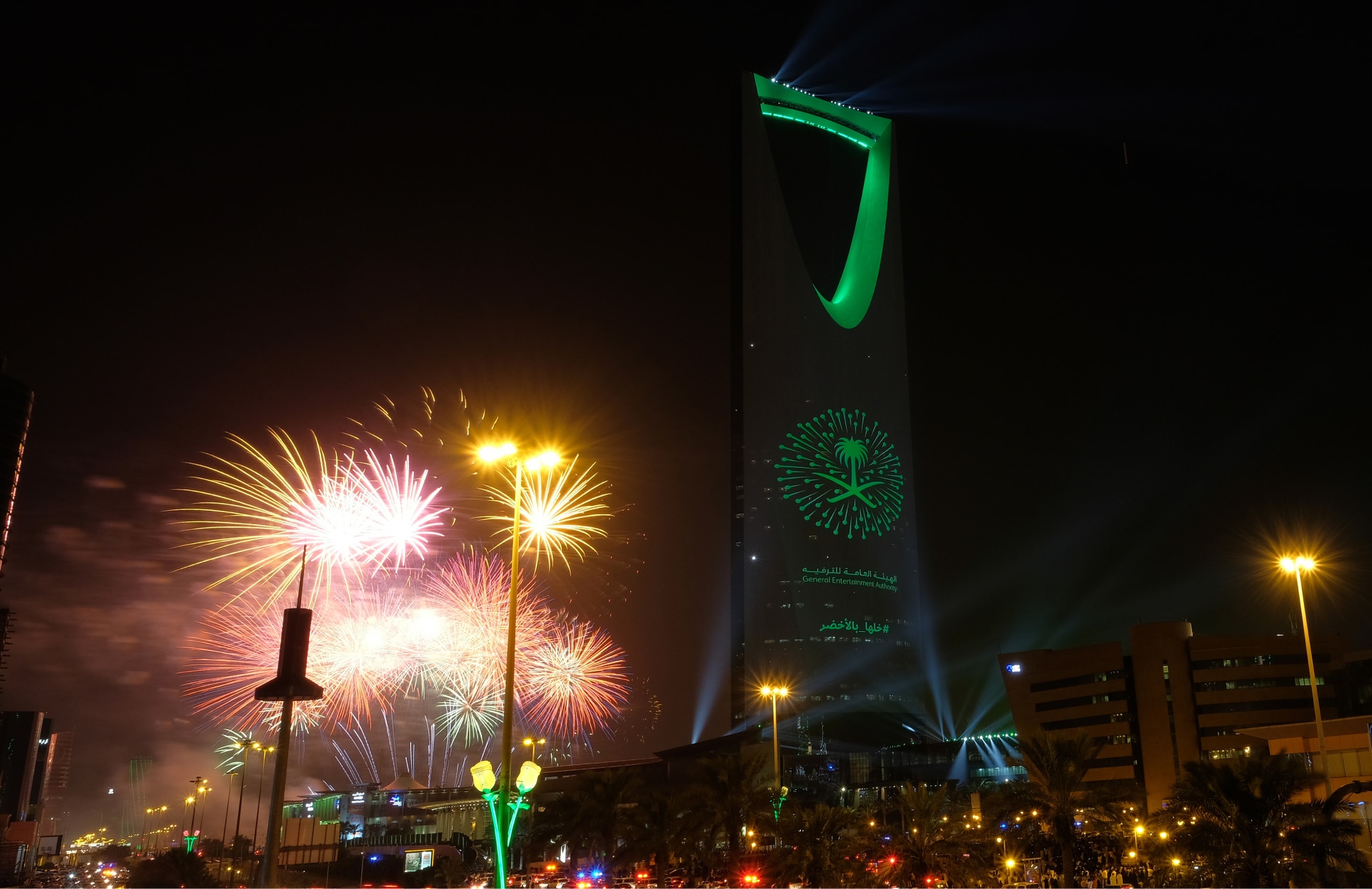 It required an installation of 20,000+ sqm of micro-perforated stickers covering the tower's south facade to offer one of the world's largest projected image on a single surface.
Around 200 high-end technologies of video, light, laser, sound were necessary to transform this large-scale public space into a one-night massive multimedia attraction.
Show Executive Production
Artistic production
Technical coordination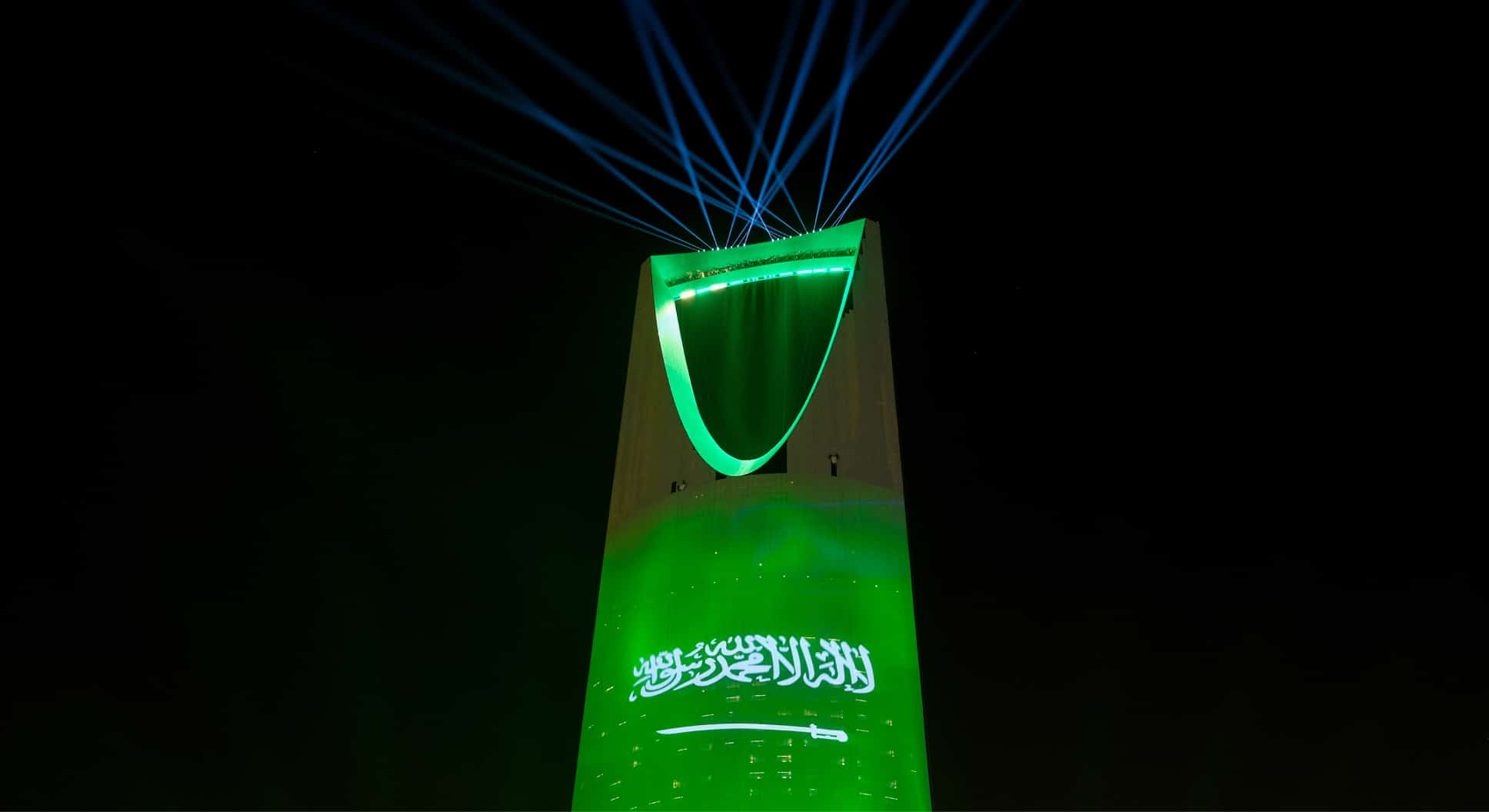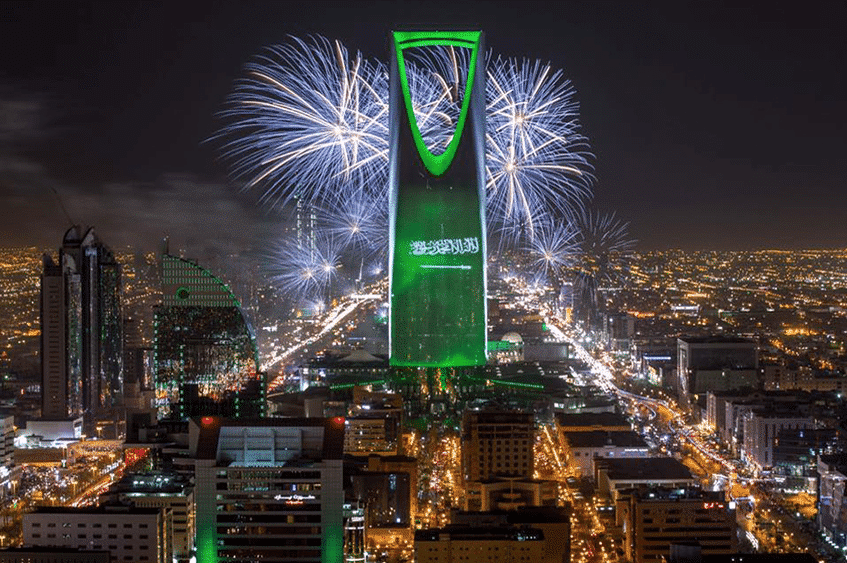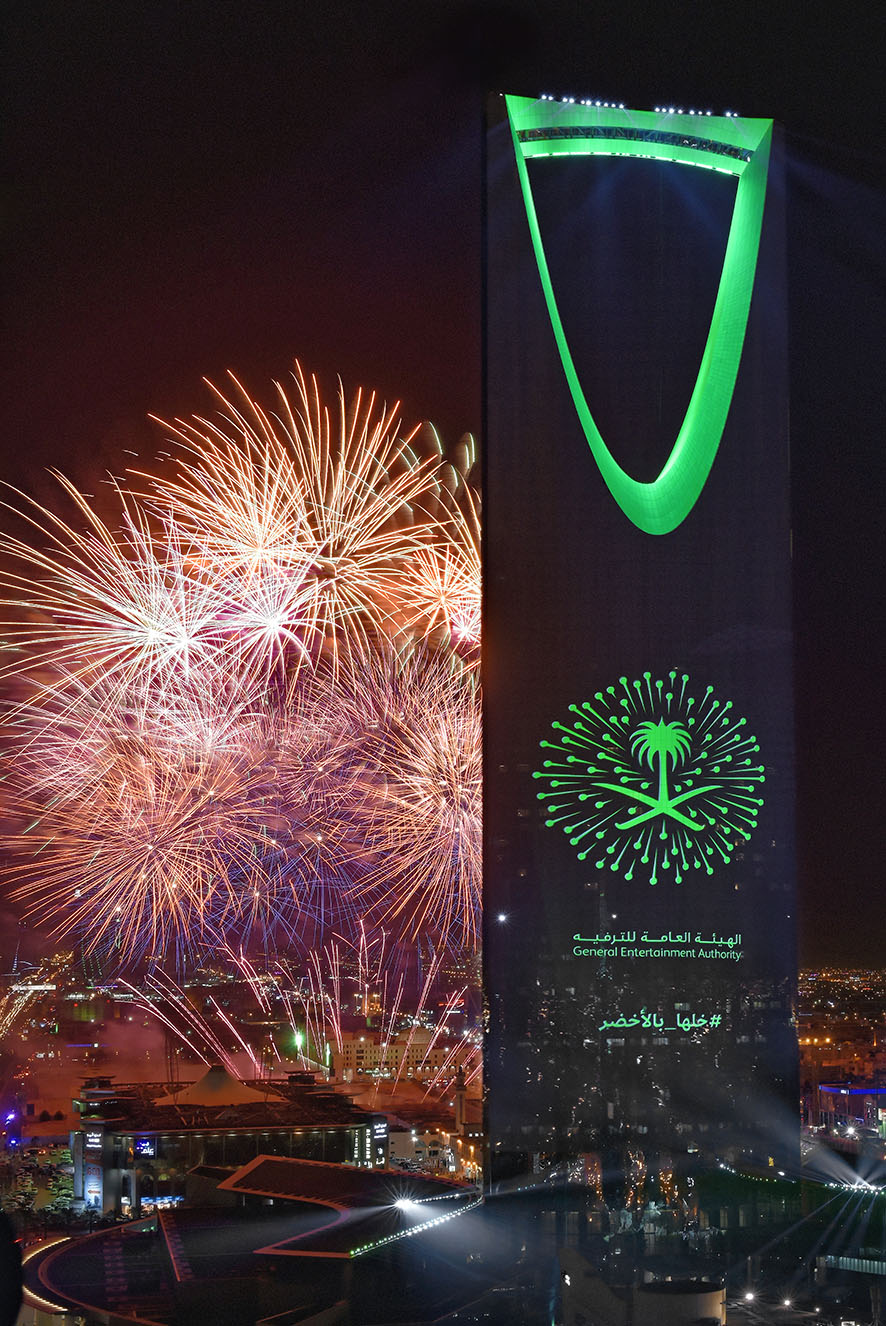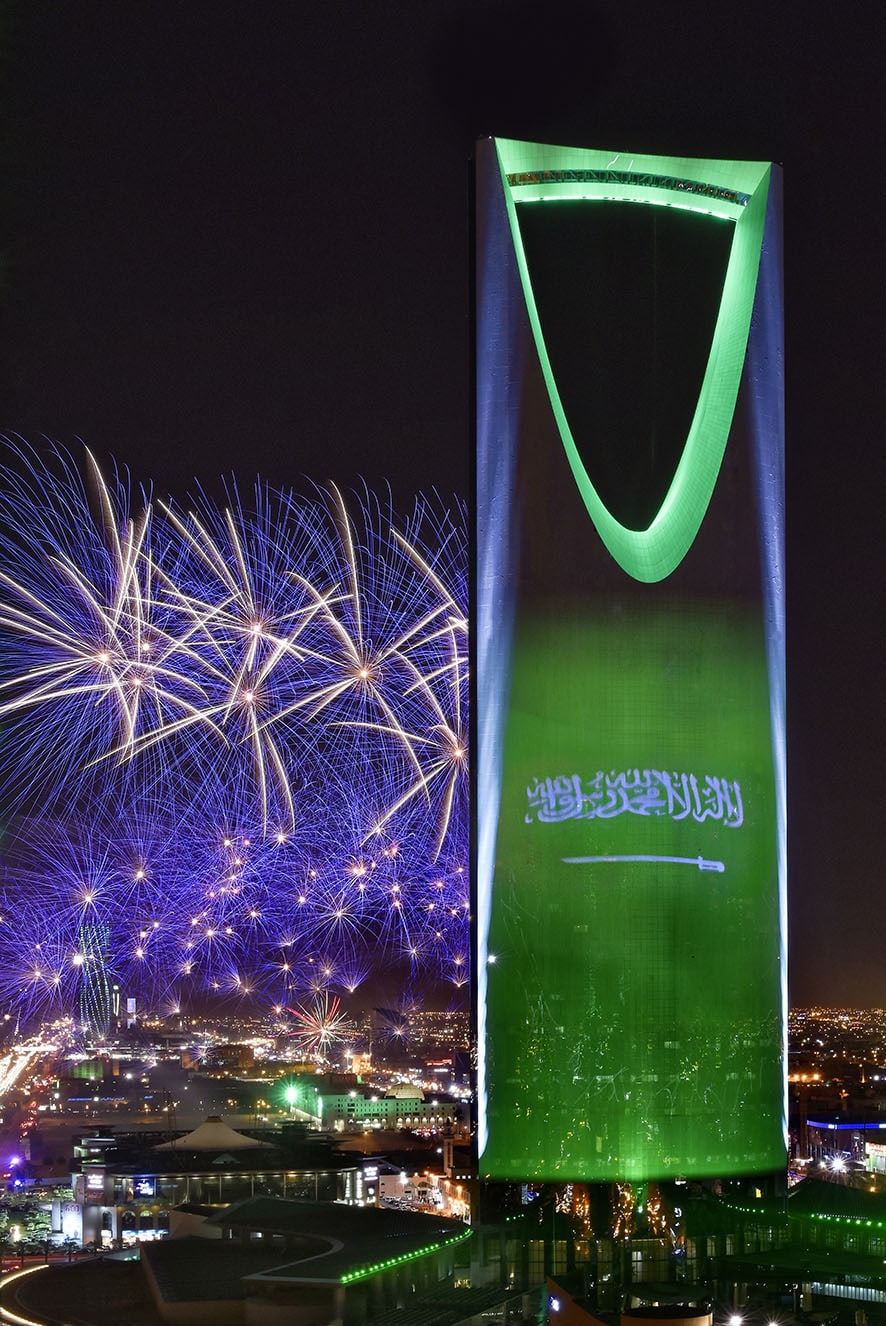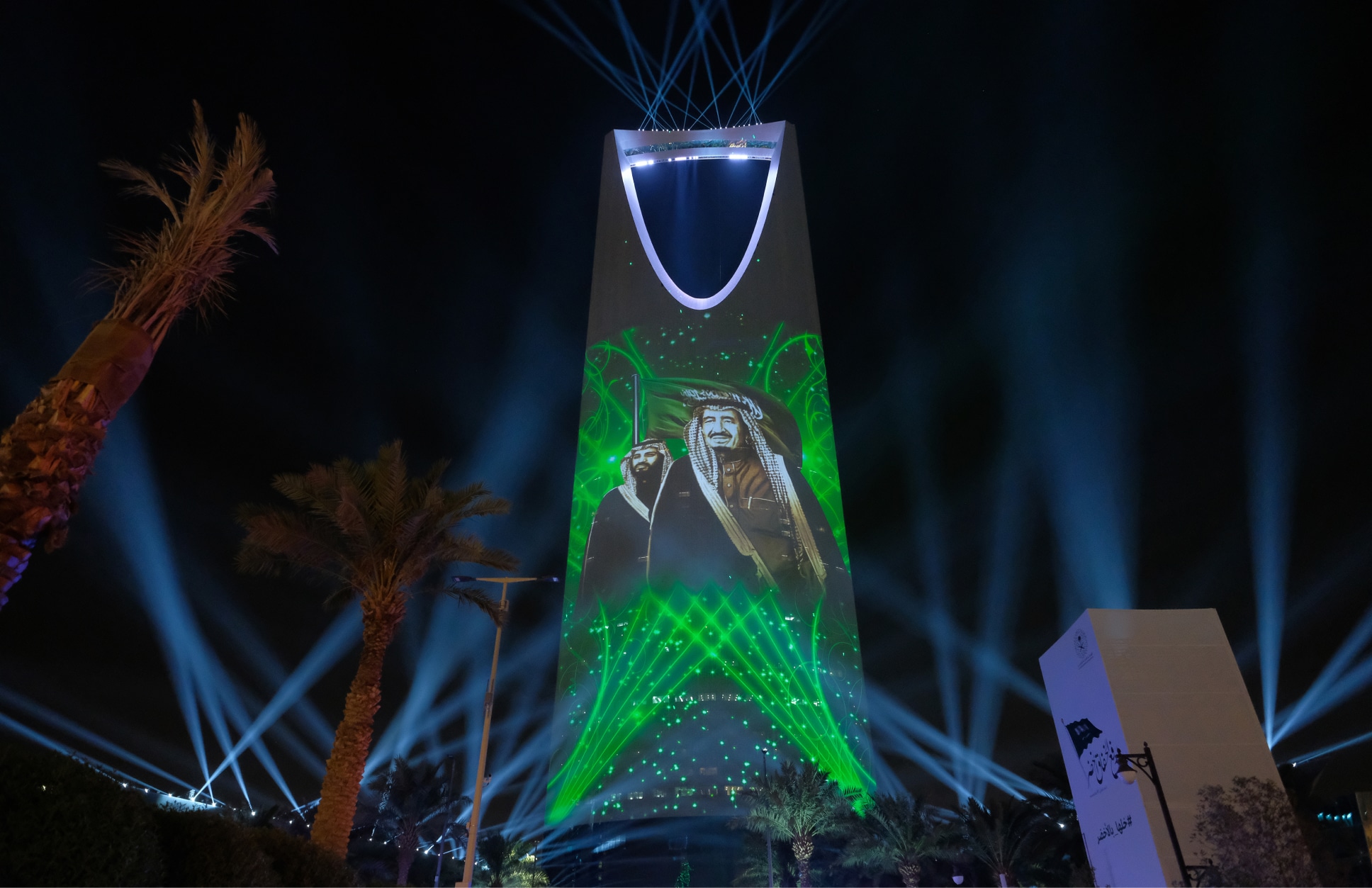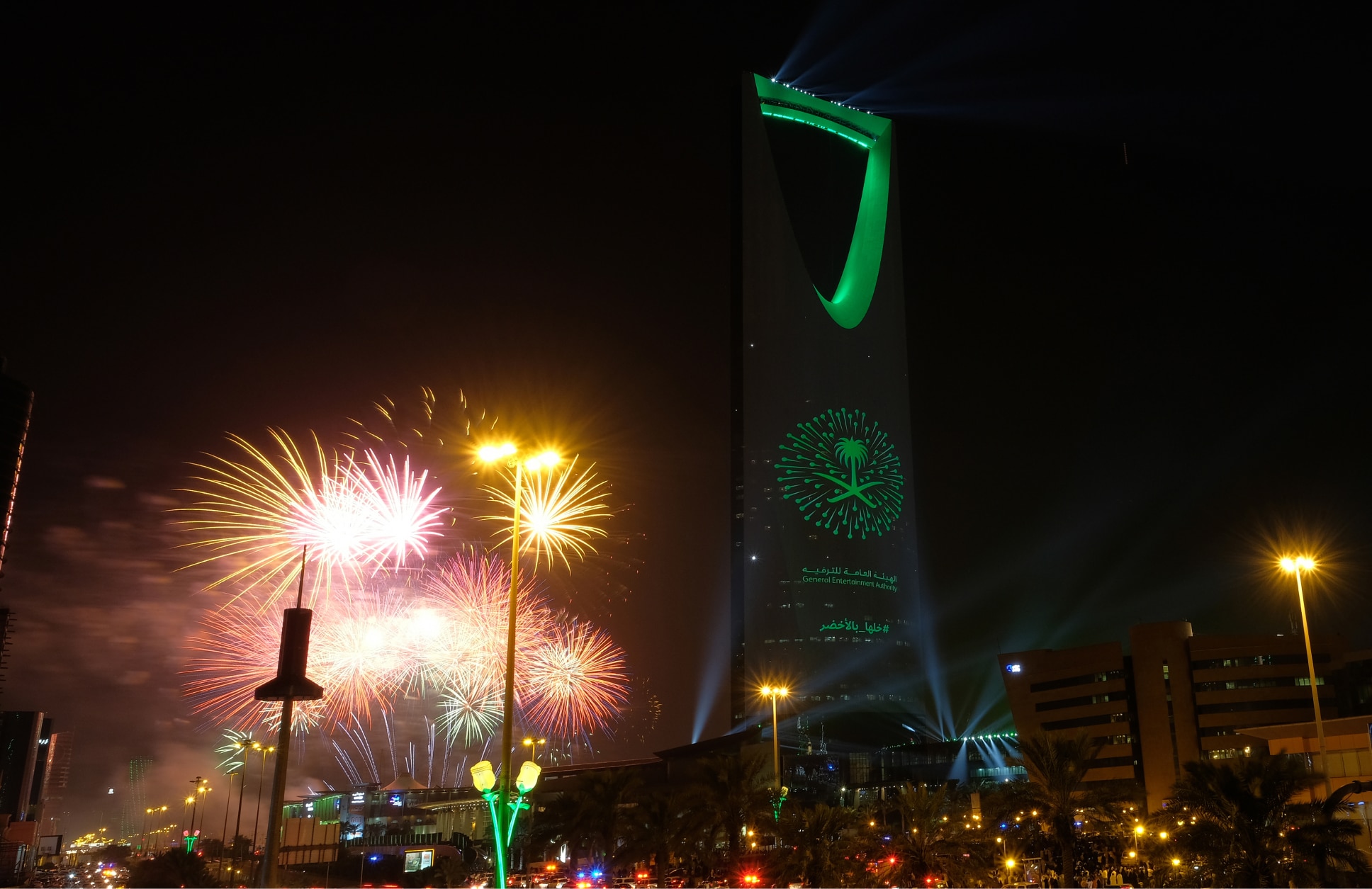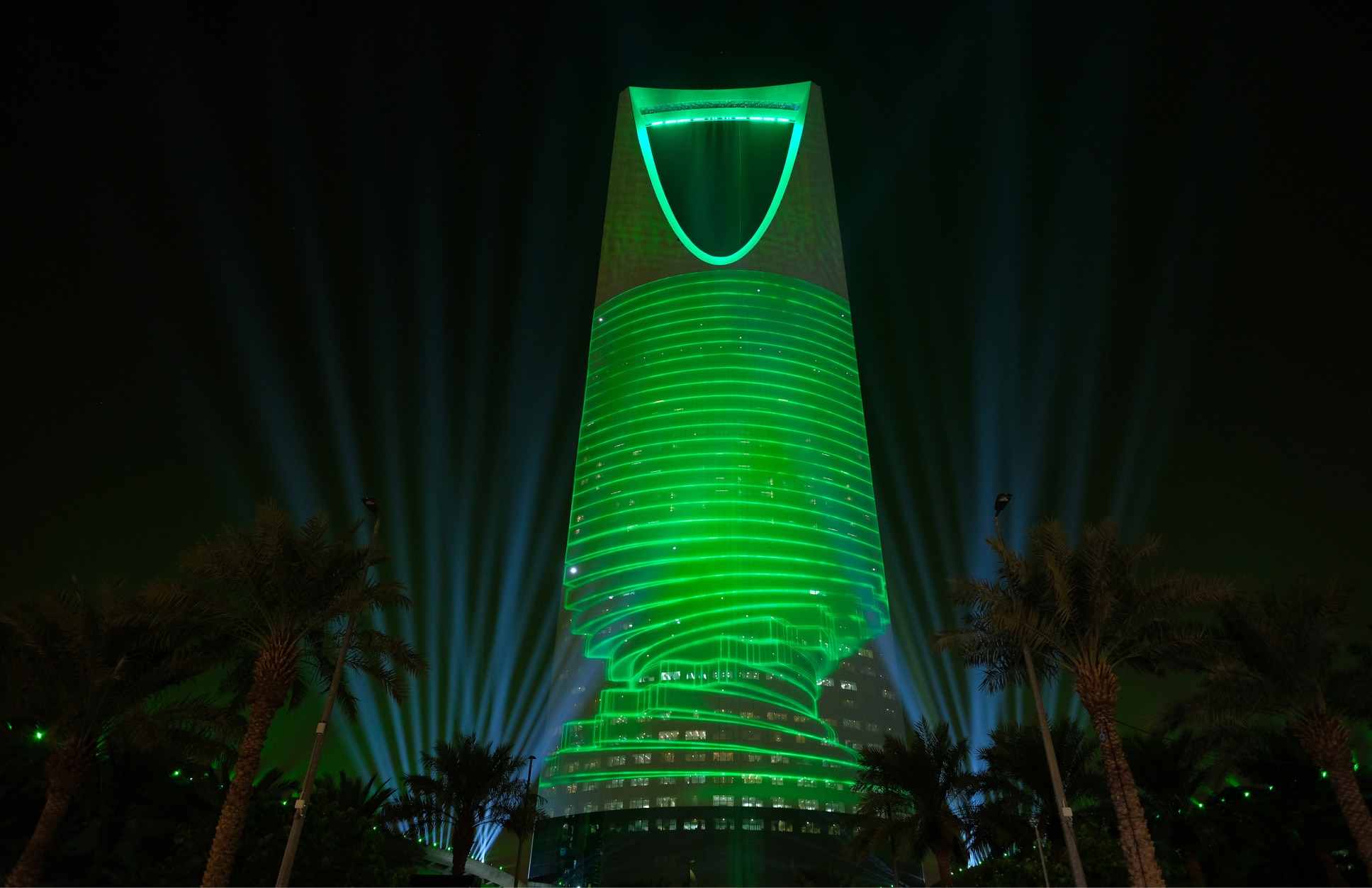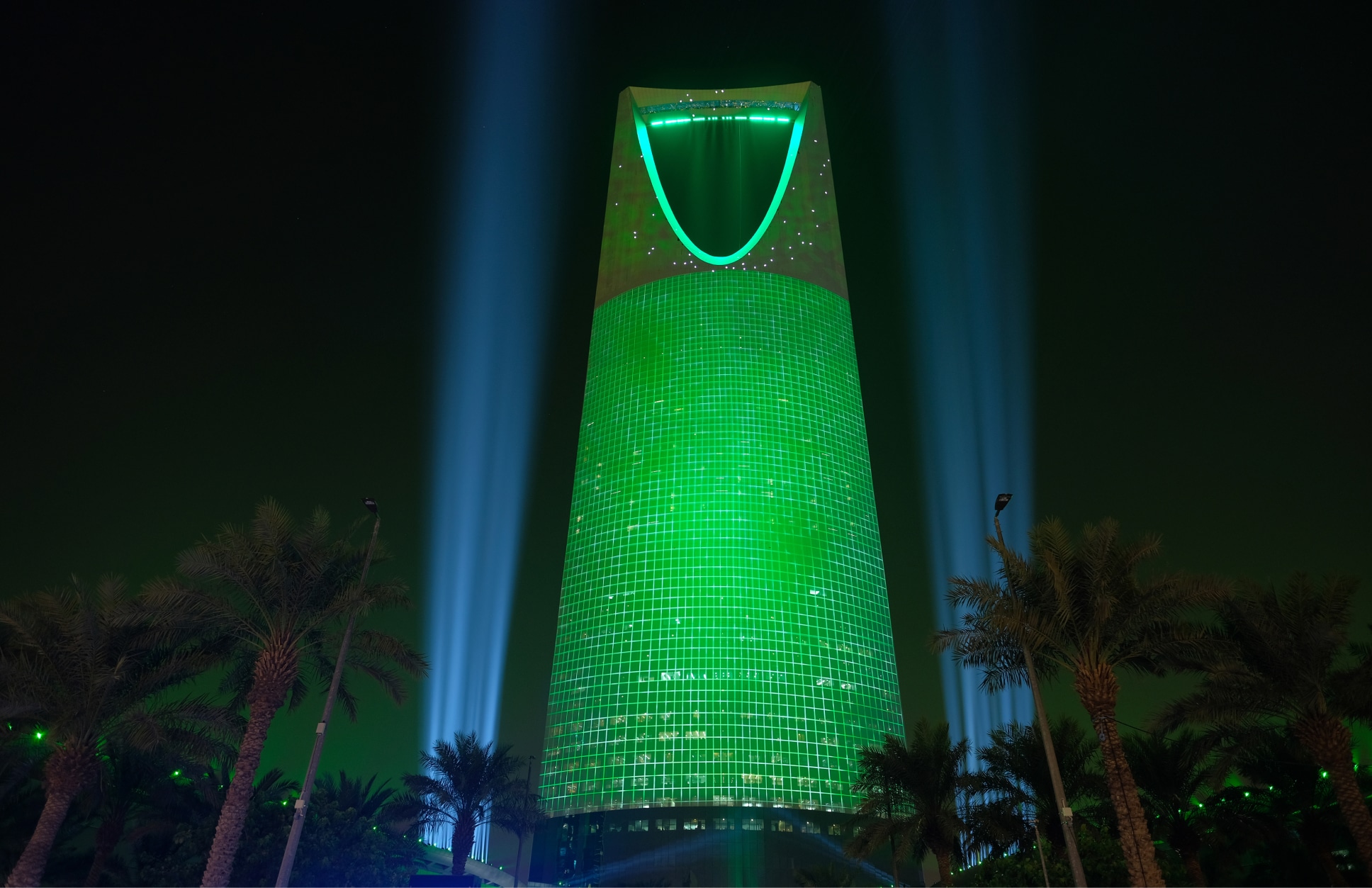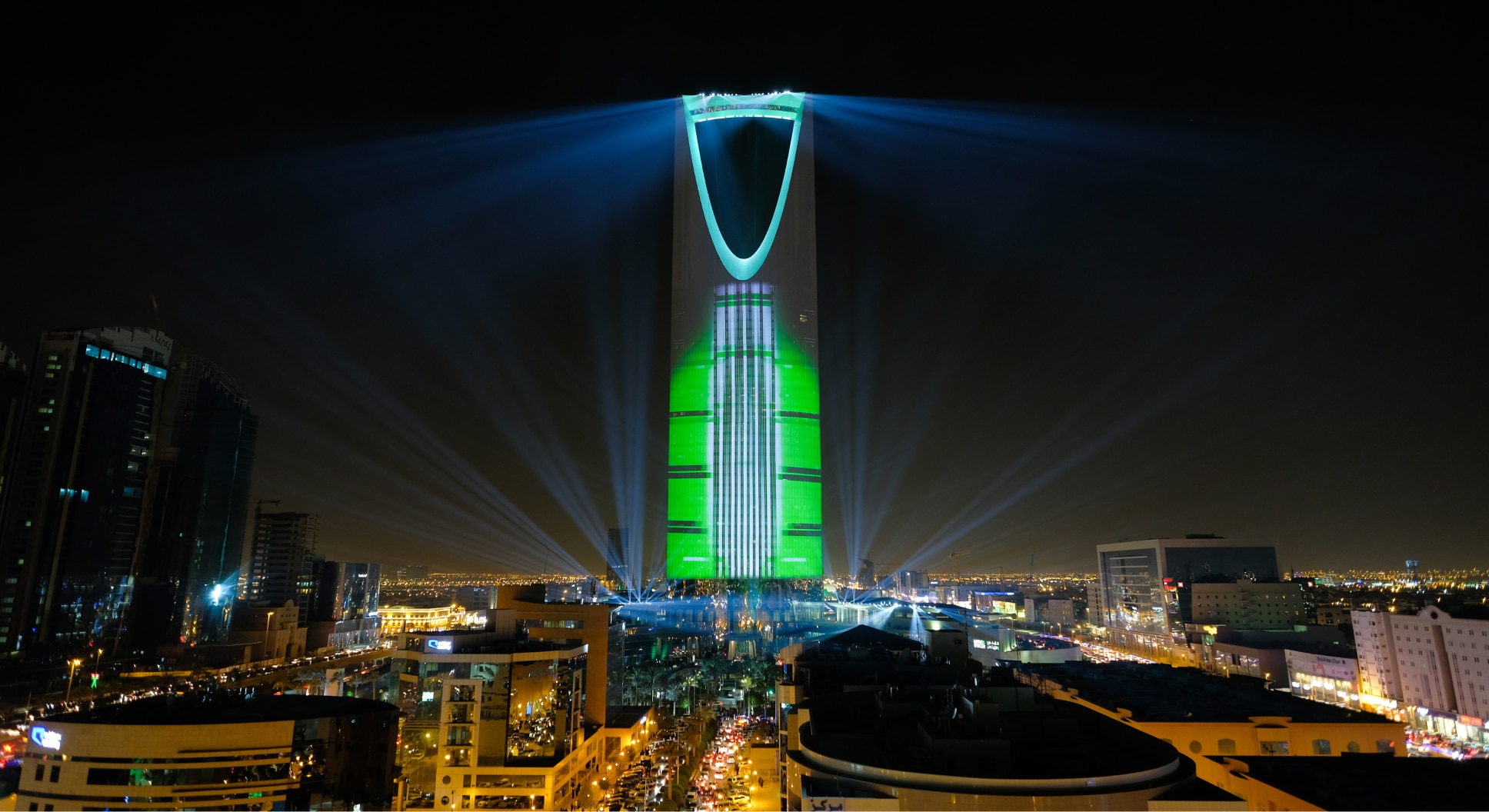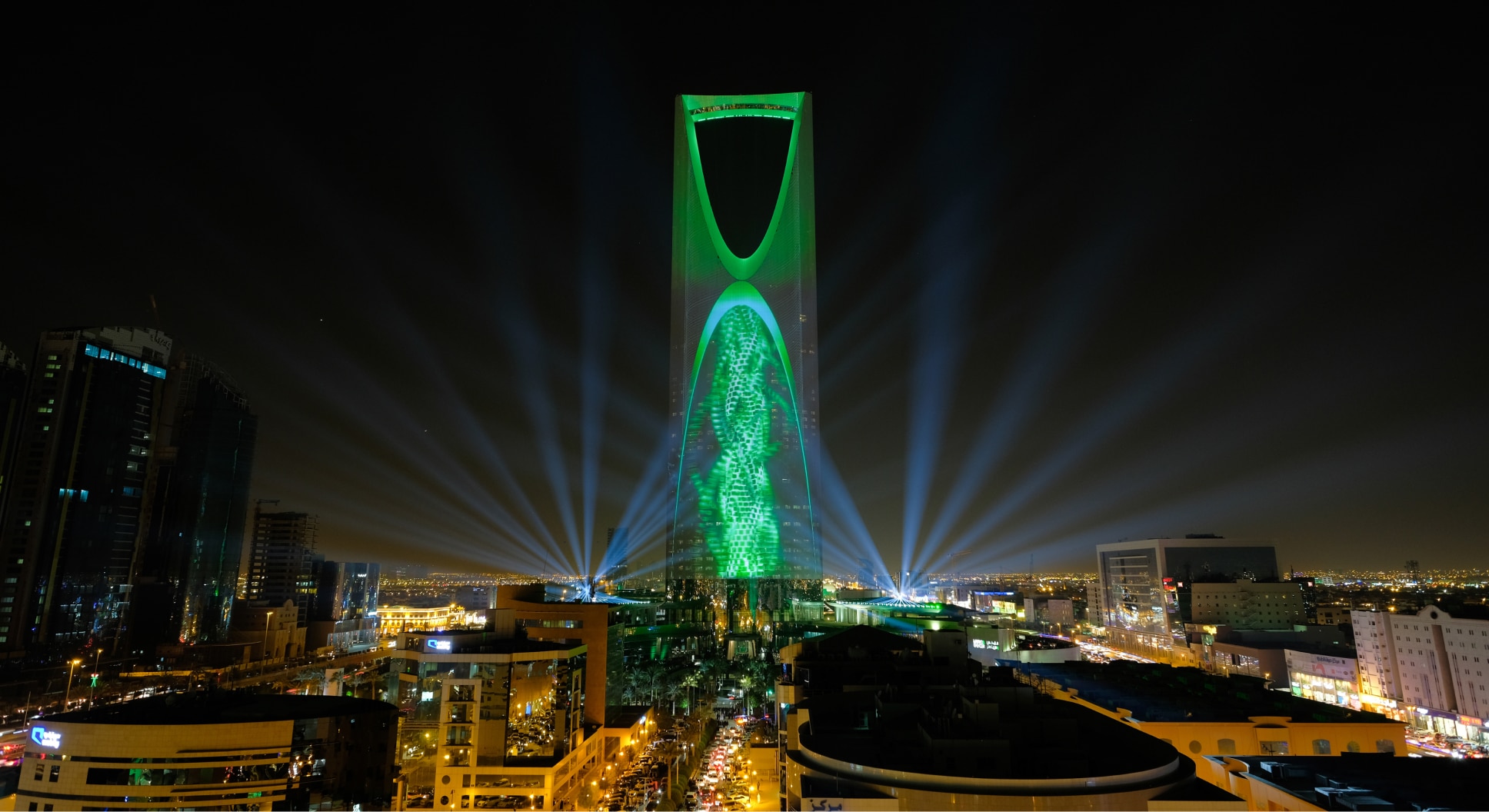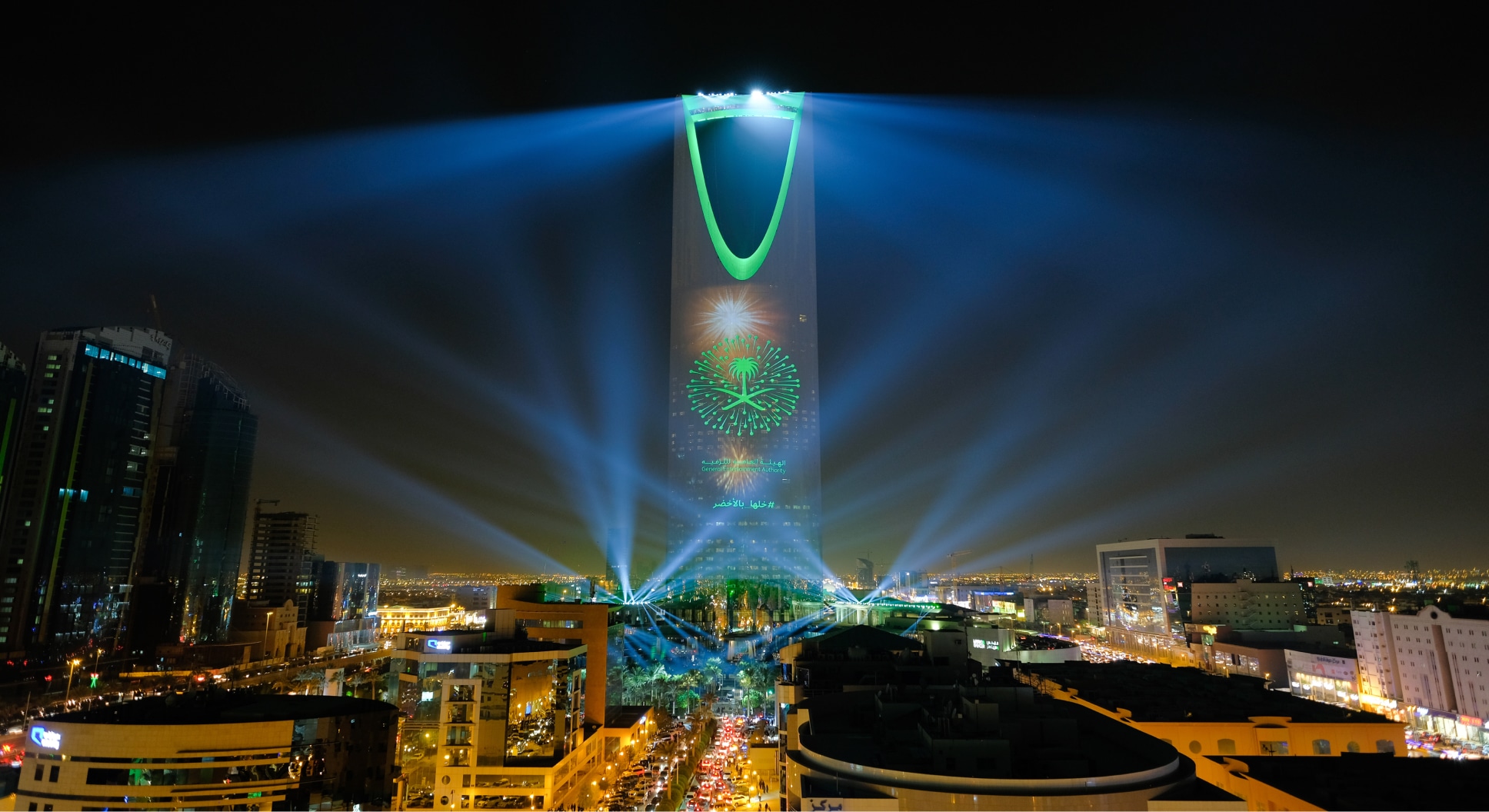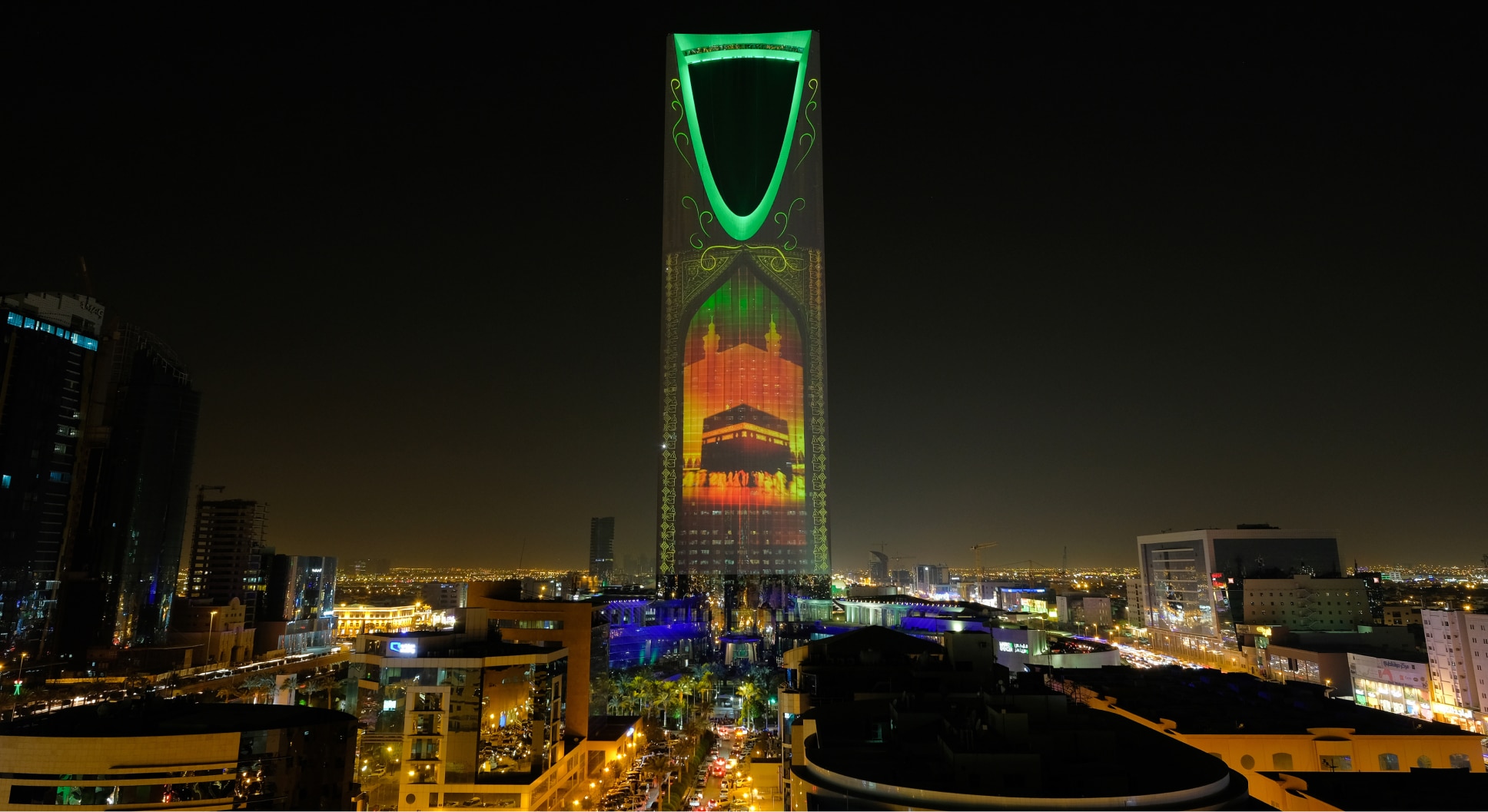 Technologies
3D video mapping
Drones
Fire
Fireworks
Laser
Led
Light
Mechatronic
Music
R&D
Water effects
Water screen & hologram